This Is the Airline with the Least Healthy Food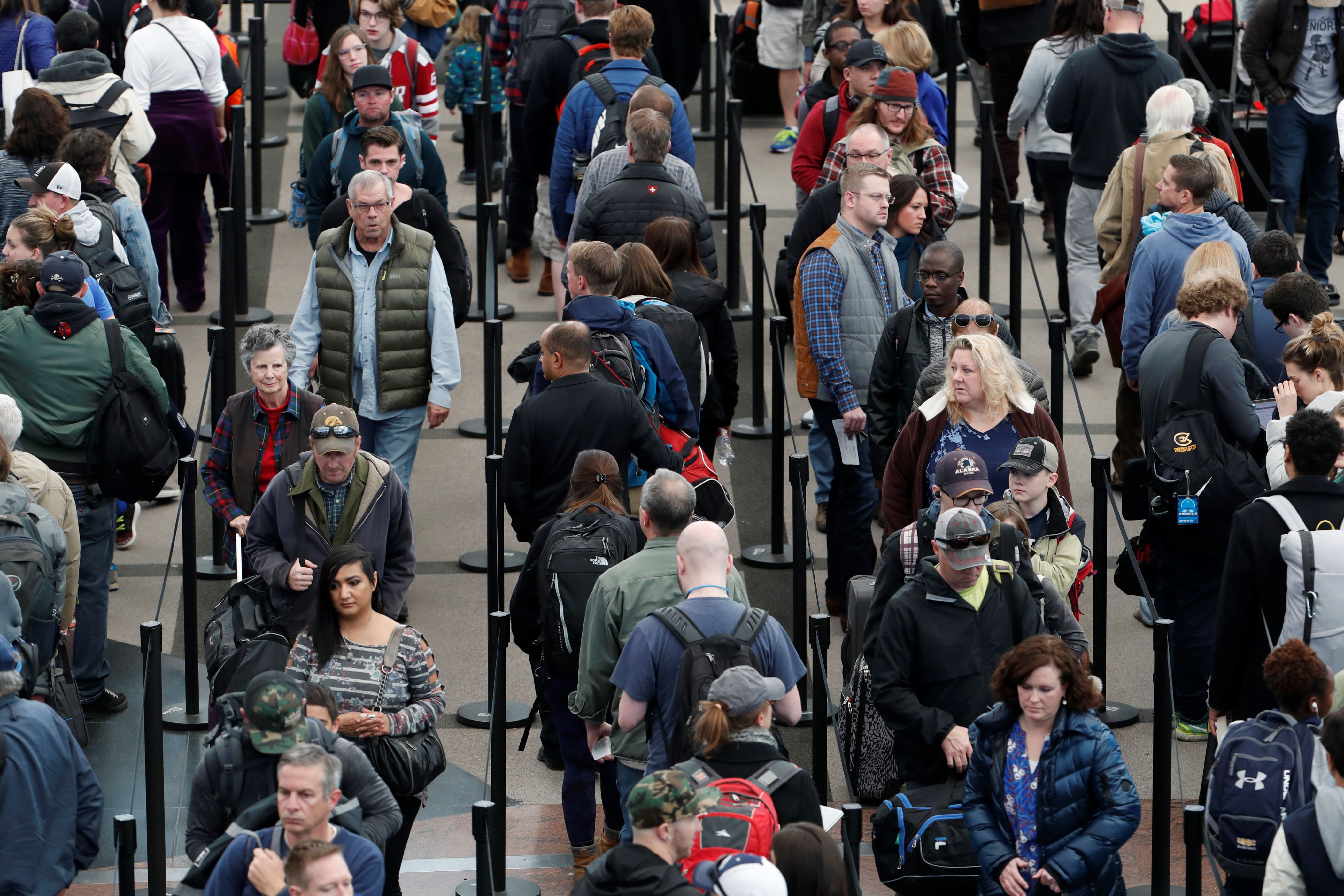 In the month of September, U.S. airlines received 724 complaints according to the Federal Aviation Administration (FAA) monthly Air Travel Consumer Report. For the first nine months of the year, airline passengers have registered just over 12,000 complaints with the FAA.
There is no separate category for food quality. It is a component of the customer service category which has received a total of 815 complaints in the first three quarters of 2019, or about 7.5% of all the complaints filed with the FAA. Customer service complaints, according to the FAA, include: "Rude or unhelpful employees, inadequate meals or cabin service, treatment of delayed passengers."
Out of millions of Americans who take to the skies every year, a thousand or so complaints about customer service, including food, are not many. Of course, that does not count the number of times passengers might grumble to a flight attendant or in some other way let an airline know just what it could do to provide better food.
And while food quality, like beauty, may be in the eye of the beholder, the relative healthfulness of the food on offer during a flight may be objectively determined. Fortunately for the rest of us, Diet Detective is on the case and, along with New York's Hunter College NYC Food Policy Center, has just released the 2019-2020 edition of its Airline Food Study with ratings for 11 U.S. airlines.
The ratings (0 through 5 stars) are based on criteria including healthy nutrients and calorie levels of meals, snack boxes and individual snacks, level of transparency (display of nutrient information, menu online & ingredients), improvement and maintenance of healthy offerings, menu innovation and cooperation in providing nutritional information, overall sodium levels, availability of meals on flights under 3 hours, and our Airline Water Health Score.
The Diet Detective study also noted several major trends in airline food. For example, the average number of calories per menu item this year was 375, essentially unchanged from last year's 373 calories. Airline meals contain an average exceeding 800 mg of sodium, more than 40% of the 2,000 mg limit set by the World Health Organization. Full meals or "mini-meal" options are better bets than eating individual snacks, which generally have little nutritional value.
The full Diet Detective study offers details of the food and drink available on the 11 airlines in the study along calorie counts, sodium content, carbs, protein, and fat. These are good indicators of how healthy a snack is — and for reference, these are the unhealthiest fast-food items in the US.
Here is the study's ranking along with an overall score, average overall calories, average overall sodium content, and onboard water health score (on a scale of 0 to 5).
Air Canada
> Overall score: 4.0/5.0
> Average overall calories: 347
> Average overall sodium: 544 mg
> Water health score: n/a
In a tie for the top spot, this is what the Diet Detective likes best: "Air Canada's meals are relatively healthy and available for trips that are more than 2 hours long. Providing real meals starting at 2 hours is not typical; most airlines start offering real meals at 3 or 4 hours, which is not great if you want to avoid unhealthy snacks."
Alaska Airlines
> Overall score: 4.0/5.0
> Average overall calories: 359
> Average overall sodium: 472 mg
> Water health score: 3.3/5.0
In comments, the Diet Detective notes: "Although there are improvements to be made, Alaska Airlines has been a clear leader for the past several years, and continues to be committed to healthy food. However, we'd like to see more of the airline's healthier options, some of which are now available only on flights of more than three hours, available on shorter flights as well."
JetBlue Airways
> Overall score: 2.9/5.0
> Average overall calories: 295
> Average overall sodium: 547 mg
> Water health score: 2.6/5.0
The Diet Detective observed: "The best thing about JetBlue is that it posts all its nutritional information on its website; however, as of this study the information is not up-to-date. JetBlue has a few reasonably healthy meals on their EatUp Cafe menu; however, they are not offered on flights under 3 hours – not great."
Delta Air Lines
> Overall score: 2.9/5.0
> Average overall calories: 424
> Average overall sodium: 780 mg
> Water health score: 1.6/5.0
The Diet Detective's report notes: "Delta provides our team with all the nutritional information for all foods, including sugar grams – nice. However, as we said last year, we would still like Delta to post all nutritional information and ingredients for every meal–NOT just the Luvo Performance Kitchen meals–online and on its menu. Delta does include labels that alert people who have dietary restrictions (i.e. gluten-free, Kosher, vegetarian)."
United Airlines
> Overall score: 2.7/5.0
> Average overall calories: 320
> Average overall sodium: 464 mg
> Water health score: 1.2/5.0
From the Diet Detective's comments: "United is improving for sure. The airline's average calories for all food items are significantly lower this year than they were last year, and the average sodium content is 464mg, which is lower than the average across all airlines."
American Airlines
> Overall score: 2.7/5.0
> Average overall calories: 481
> Average overall sodium: 678 mg
> Water health score: 1.5/5.0
The Diet Detective commented: "American is a leading airline and should certainly make a more concerted effort to provide healthier food choices. We like its continued partnership with Zoe's Kitchen, a clean food company focusing on a Mediterranean diet … "
Frontier Airlines
> Overall score: 2.0/5.0
> Average overall calories: 289
> Average overall sodium: 367 mg
> Water health score: 2.6/5.0
A comment from Diet Detective: "[I]t would be great if the airline offered some healthier items. The average calories in their inflight offerings decreased for each category this year, but there is still room for improvement as to what those offerings could be."
Allegiant Air
> Overall score: 1.9/5.0
> Average overall calories: 325
> Average overall sodium: 362 mg
> Water health score: 3.3/5.0
The Diet Detective comments, "[C]ompared to last year, [Allegiant] has lowered its overall calorie average slightly, from 336 to 32[5] calories. It would be wonderful if the airline added a few more nutritious food items to the menu, perhaps an apple or a salad shaker."
Spirit Airlines
> Overall score: 1.9/5.0
> Average overall calories: 360
> Average overall sodium: 450 mg
> Water health score: 1.0/5.0
A comment from Diet Detective: "Spirit's inflight offerings were hard to find on the airline's website. No nutritional information is provided for the food offered, and, overall, there are not many (if any) healthy options."
Hawaiian Airlines
> Overall score: 1.9/5.0
> Average overall calories: 556
> Average overall sodium: 755 mg
> Water health score: 3.1/5.0
Diet Detective comment: "This year, Hawaiian Airlines showed a tiny bit more effort, but, to be honest, it is now the ONLY airline that does not provide us with complete nutrition information."
Southwest Airlines
> Overall score: 1.7/5.0
> Average overall calories: n/a
> Average overall sodium: 135 mg
> Water health score: 2.4/5.0
In its report on Southwest Airlines, the Diet Detective commented, "For one of the top carriers, Southwest does not offer much variety or nutritional value. If the airline really does have a heart (as it does on its logo), it would care about the food that's being served. Southwest needs to add some healthy snacks."  
RELATED VIDEO: You May Not Even Want to Wash Your Hands on a Plane After Seeing This Airline Water Ranking (via Buzz60)





Source: Read Full Article