Travellers rush back to UK to beat hotel quarantine
Travellers in "red list" countries are rushing back to the UK before a new hotel quarantine scheme is introduced on Monday 15 February.
The measure will be mandatory for anyone entering the country from destinations the government deems high risk due to the prevalence of new coronavirus variants. The cost, footed by the traveller, will be up to £1,750 per person for 10 days' room and board.
Some UK residents have already reported cutting short stays in Brazil – which is on the red list – in order to avoid the costly scheme.
Fernanda Guimarães, a 27-year-old digital content creator, travelled there with her husband to spend Christmas with his family. When borders started closing, they opted to extend their stay, with return flights booked for 9 February.
Watch more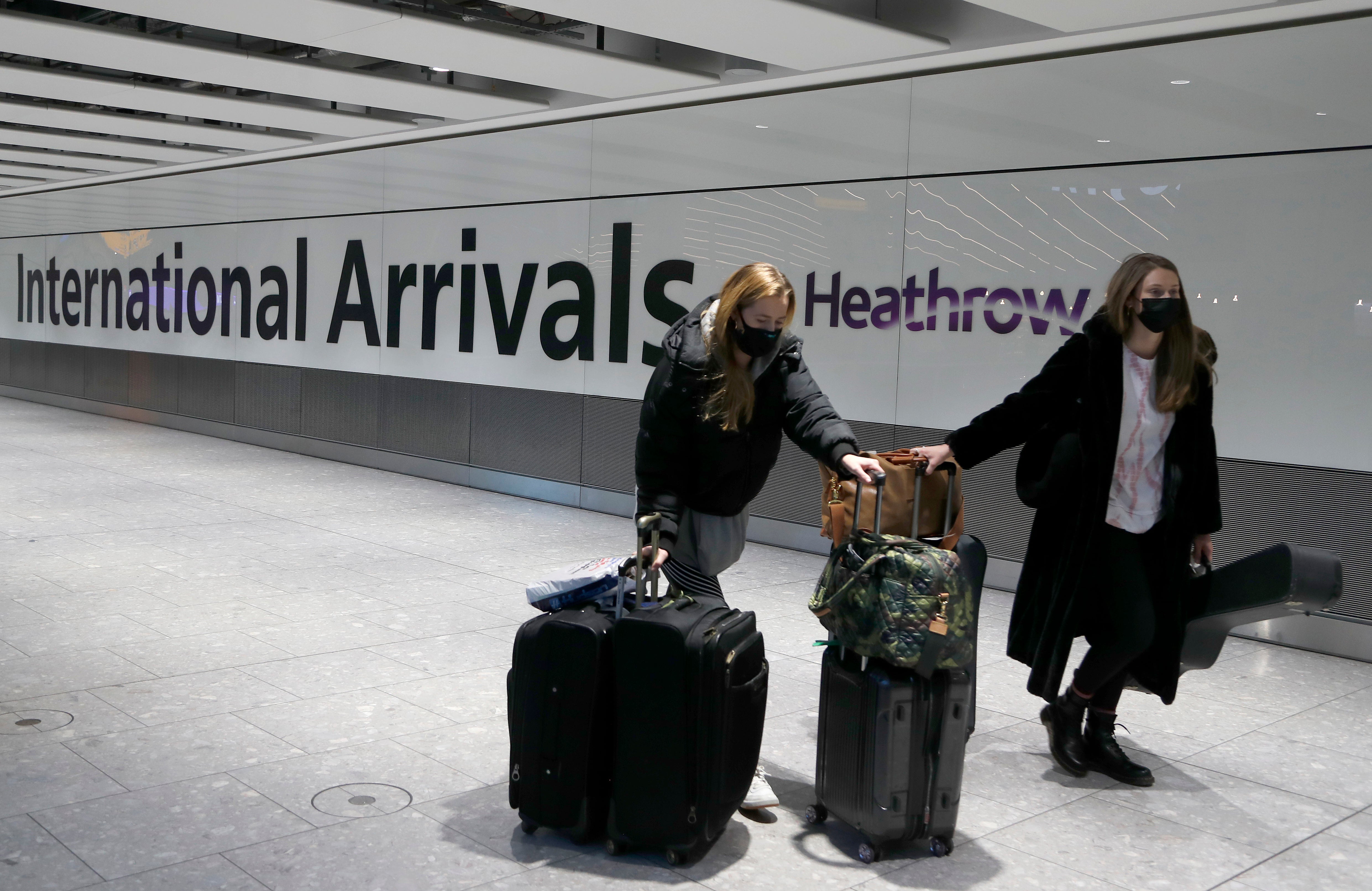 However, after Boris Johnson confirmed at the end of January that quarantine hotels would soon be introduced, she panicked that their original flight would be too late.
They managed to rebook for 2 February with a stopover in Madrid.
Many others had obviously had the same concerns; Ms Guimarães told news website Haveeru Online that the flight to the UK was "very crowded".
INDY/GO Weekly Newsletter
TIME TO TRAVEL!
Read our full mailing list consent terms here
INDY/GO Weekly Newsletter
TIME TO TRAVEL!
Read our full mailing list consent terms here
"It was very tense to arrive here," she said.
Fernanda Bispo, a 35-year-old sales manager who has lived in London for 12 years, had a similar experience, deciding originally to extend her trip to Brazil to make the most of time with family.
But she too started hearing rumours about hotel quarantine and decided to head home early, originally booking a flight for 6 February.
"It freaked me out and I tried to change the date," she said, only to find that services operating on the Monday, Tuesday and Wednesday of that week were already fully booked.
"I saw it was going to happen, everyone wanted to leave," she said. Ms Bispo eventually managed to rebook for 4 February, with a stopover in Madrid.
She added that all her friends were also rushing back to the UK, saying: "No one wants to be locked up in a hotel."
At present, anyone arriving in the UK from abroad must self-isolate at home for 10 days, but from Monday, arrivals from "red list" destinations have to do this at a designated hotel instead, paid for out of their own pocket.
Scotland has taken a tougher approach, stipulating that all international arrivals, no matter where they've been, will have to undergo hotel quarantine.
Those who lie on their passenger locator form to avoid hotel quarantine face up to 10 years in prison, while anyone who fails to undergo the stipulated hotel quarantine can be fined up to £10,000.
Source: Read Full Article