United becomes the final 'Big 3' airline to ban emotional support animals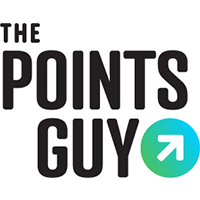 Hoping to bring an emotional support pup or kitty or miniature horse on your next flight? It's time to officially cross United off the list, unless your companion creature has been "specifically trained to assist people with disabilities."
Last month, the U.S. Department of Transportation closed a major loophole that had effectively allowed travelers to fly with a variety of pets in the cabin. Now, following similar moves by Alaska Airlines, American and Delta, United will no longer allow "emotional support animals" beginning this coming Monday, Jan. 11.
The airline's full statement is below:
United will limit the type of service animal permitted on board to dogs that have been specifically trained to assist people with disabilities, in accordance with new rules from the U.S. Department of Transportation. This change will further ensure a safe and accessible travel experience for our customers. Our new policy goes into effect on Jan. 11 and – beginning Feb. 1 – United passengers will be asked to complete a DOT-authorized form prior to travel that confirms their service animal's training, health and certification. With this change, United will no longer accept emotional support animals on new reservations beginning Jan. 11. However, we will continue to accept emotional support animals for customers who booked tickets – and were approved for emotional support travel – before Jan. 11 for travel through Feb. 28. We are reaching out to customers impacted by these changes to discuss their options.
United has also updated the service animals section of its website, clarifying that "A service animal is a dog, regardless of breed or type, that is over the age of 4 months and individually trained to do work or perform tasks for the benefit of a qualified individual with a disability, including a physical, sensory, psychiatric, intellectual or other mental disability."
As of now, customers can travel with an emotional support animal through Feb. 28 as long as they book tickets — and are able to secure approval for their pet — by the end of this weekend.
After that, only service animals will be permitted free of charge, with the airline adding a $125 service charge for all other in-cabin pets, or an additional charge for larger animals traveling via the carrier's "PetSafe" program.
Featured photo by Zach Honig/The Points Guy.
SPONSORED: With states reopening, enjoying a meal from a restaurant no longer just means curbside pickup.
And when you do spend on dining, you should use a credit card that will maximize your rewards and potentially even score special discounts. Thanks to temporary card bonuses and changes due to coronavirus, you may even be able to score a meal at your favorite restaurant for free. 
These are the best credit cards for dining out, taking out, and ordering in to maximize every meal purchase.
—
Editorial Disclaimer: Opinions expressed here are the author's alone, not those of any bank, credit card issuer, airlines or hotel chain, and have not been reviewed, approved or otherwise endorsed by any of these entities.
Source: Read Full Article