United Launches Contract Tracing Initiative With CDC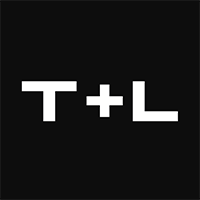 United Airlines will be working with the Centers for Disease Control and Prevention (CDC) to collect contact tracing information for its passengers, the airline announced on Wednesday.
Starting this week, during mobile check-in or at the airport, passengers will be prompted to share contact information like an email address, phone number, or address of their final destination. The form is completely voluntary. 
Once the information is collected, it will only be shared with the CDC if necessary. Leaders from the health agency explained that this kind of pre-departure approach to data collection cuts down the amount of time it takes to contact potential exposures, thus cutting down on potential infections. 
"Contact tracing is a fundamental component of the nation's public health response strategy for controlling the spread of communicable diseases of public health concern," CDC Director Dr. Robert R. Redfield said in a statement, provided by United. "Collection of contact information from air travelers will greatly improve the timeliness and completeness of information for COVID-19 public health follow-up and contact tracing."
The contact tracing program will roll out slowly, starting with international arrivals on Thursday. Over the coming weeks, the program will expand to include domestic flights and international departures.
Along with stringent health protocol, United has also implemented pre-flight COVID-19 testing for passengers, with options to get tested at the airport or at home, depending on your flight. The airline has also implemented a COVID-19 testing program for those traveling from Houston to Latin America.
Earlier this month, Delta partnered with the CDC on their own contact tracing program for international flight arrivals. The program is similar to United's, with passengers voluntarily opting in or out of the information collection.
Cailey Rizzo is a contributing writer for Travel + Leisure, currently based in Brooklyn. You can find her on Twitter, Instagram, or at caileyrizzo.com.
Source: Read Full Article