We're Obsessed With This Camper Van-shaped Gingerbread House Kit — and It's Just $10 at Target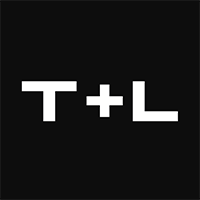 Now that December is here, it's officially appropriate to start decorating for the holidays. Before we know it, we'll be seeing wreaths, twinkle lights, decorative reindeer, and more nearly everywhere we go, from the supermarket to our very own homes.
One holiday decoration that never goes out of a style? A gingerbread house. Building and decorating a gingerbread house is an age-old holiday tradition, but that doesn't mean you have to make the same one year after year. If you're looking for a festive yet slightly off-beat gingerbread cookie activity this holiday season, look no further than Target's holiday shop.
Target is offering a creative selection of gingerbread houses this year, from a stylish winter chalet to a collection of row houses, and even a travel-ready camper van, complete with a decorative grill and Santa Claus lounging in a folding chair.
Gallery: 15 of the best seasonal items to buy at Costco right now (INSIDER)
Related: 12 Games to Play With Your Family This Holiday Season
The Holiday Camper Gingerbread Cookie Kit includes everything you need to create a gingerbread masterpiece, including camper van-shaped cookies, icing, candies, as well as extra paper decorations. And at just $10, it's a steal, as far as holiday decorations go. Whether you build this gingerbread van at home or in your life-size RV on your next camping adventure, it will be sure to bring an outdoorsy spirit to your celebrations this season.
To buy: Holiday Camper Gingerbread Cookie Kit, target.com, $10
Madeline Diamond is an e-commerce editor at Travel + Leisure, and she's constantly fighting the impulse to overpack for her next trip. You can follow her on Twitter @madgdiamond.
Love a great deal? Sign up for our T+L Recommends newsletter and we'll send you our favorite travel products each week. 
Source: Read Full Article