What does British Airways elite status get you, and how do you earn it?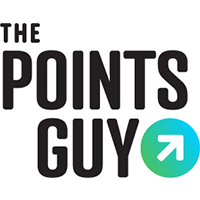 Editor's note: This story has been updated.
British Airways elite status is one of the most valuable things if you travel frequently with the carrier. It's the way that British Airways rewards you for showing loyalty to it and its Oneworld partner airlines. Each tier, from Blue to Bronze, Silver, Gold and Gold Guest List, offers upgraded levels of priority and benefits.
The ladder is climbed by collecting Tier Points within each membership year. Tier Points are earned by flying on British Airways and its partner airlines.
Status is achieved at the following levels:
Bronze — 300 Tier Points
Silver — 600 Tier Points
Gold — 1,500 Tier Points
Gold Guest List — 5,000 Tier Points (3,000 to retain)
Once you hit a certain status level, you will retain that level for the remainder of that membership year, and the whole of the following membership year. You will also benefit from a soft landing down from one level to the next. For example, if a member hits Gold but then earns no Tier Points in the following year, they will automatically drop down to Silver once the Gold membership year expires.
However, the global pandemic led to British Airways shifting the goalposts to compensate everyone being stuck on the ground for much of 2020. In June 2020, BA announced that it would extend the status of Executive Club members by a full year, for members whose Tier Point collection year begins in July 2020 through to June 2021.
Related: British Airways extends Executive Club elite status by 12 months and reduces thresholds for all
BA is also reducing the Tier Point thresholds to requalify for status until July 2022 by 25%. These are the new lower thresholds:
Bronze — 225 Tier Points
Silver — 450 Tier Points
Gold — 1,125 Tier Points
Gold Guest List — 3,750 Tier Points (2,250 Tier Points to retain)
Concorde Room Card — 3,750 Tier Points
So what exactly does each tier of status earn you? I'll take you through the benefits of each.
Blue status
Blue is the entry-level tier and available to anyone who signs up to the Executive Club. It's free to sign up on the BA website, and is a total no-brainer.
Blue Benefits
Collect Avios on revenue flights with BA or its partners
Share Avios in a household account
The ability to save preferences, such as special meals and seating
Mobile app
Access to Reward Flight Savers
Bronze status
Bronze is your first taste of the good life. Bronze is well within reach for the semiregular traveler. One return business-class ticket with a domestic connection on British Airways is enough to hit this level.
Bronze benefits
All the Blue benefits
Priority check-in and boarding
Free seat selection seven days before departure
25% bonus Avios when flying with BA, Iberia, American Airlines and Japan Airlines
Status freeze for maternity/paternity/adoption
Silver status
Silver is where things start to get really nice, and you will feel the love. This is something worth chasing, especially for the lounge access, but also is within reach of many travelers. It can also be a huge money saver, especially for families. The best part is that with just one good flight deal, you might be able to achieve Silver status in a weekend.
Silver benefits
All the Bronze benefits
Priority check-in
Free seat selection at the time of booking
50% bonus Avios when flying with BA, Iberia, American Airlines and Japan Airlines
Additional baggage allowance (2 x is 70 lb bags in economy)
Business class lounge access when flying BA and partner airlines (with one guest)
Gold status
Gold takes things to the next level. The benefits really make you feel more like a VIP, and for a regular traveler, time and cost savings and improvements in comfort are very noticeable. Gold does take some work to achieve, and the sort of trip that might earn you Silver would have to involve far more complicated routings and multiple trips.
For those rolling in this world, Lifetime Gold, earned after collecting 35,000 Tier Points with no limit on the amount of time you can take to collect, affords you Gold status for life.
Gold benefits
All the Silver benefits
Free seat selection at the time of booking including exit row seats and exclusive access to 1A and 1K in first class
100% bonus Avios when flying with BA, Iberia, American Airlines and Japan Airlines
Additional free checked bag and in any class and a weight allowance of 70 lb per bag (applicable to everyone on your booking)
First class check-in desk and lounge access when flying BA and Oneworld airlines (lounge access includes one guest)
Use of BA arrivals lounges after a long-haul flight (no guests)
Access to Gold Priority Rewards, which allows you to force an Avios reward ticket by paying double Avios for flights (you must book more that 30 days in advance)
Additional reward availability in economy
Gold Upgrade Voucher for two (at 2,500 Tier Points in one year)
Two Gold Upgrade Vouchers for one (at 3,500 Tier Points in one year)
Transfer Avios for free
Gold Guest List status
Gold Guest List is the holy grail of British Airways elite status. You will have to travel lots and lots to achieve this status — you only have to look at the travel schedule of TPG U.K.'s very own General Manager Christian Kramer to understand how much. It is doable, though, and the benefits are undeniable.
For the ultra loyal, Gold Guest List for life is yours after earning 100,000 Tier Points.
Gold  Guest List benefits
All the Gold benefits
First class lounge access when flying BA and Oneworld airlines (with up to five guests for BA-operated lounges)
Access to Gold Guest List redemptions, also known as Jokers, which allow members to get BA to open up Avios redemption seats (for up to five passengers) provided certain bookings classes are still up for sale
Priority assistance helpline
Concorde room card (on earning 5,000 Tier Points) for access to the Concorde Room at LHR and JFK (with one guest)
Use of BA arrivals lounges after a long-haul flight (with one guest)
Further lucrative benefits at 6,000, 7,000, 8,000 and 9,000 Tier Points (such as further upgrade vouchers, jokers and 50,000 Avios)
Hilton Honors Diamond status
Upgrade to Business First on the Heathrow Express
Gift one Gold and two Silver partner cards each membership year
Bottom line
Depending on the frequency and the way in which you travel, status can vary from being a nice thing to have, all the way to a route to huge improvements in your travel experience and a ticket to saving hundreds — if not thousands — of pounds on extras like seating and baggage costs.
Arm yourself with knowledge on how status might help you. If you already have it, ensure you are making the most of it, and if not, then consider whether it's worth going the extra mile to achieve it.
Featured photo by Nicky Kelvin/The Points Guy.
SPONSORED: With states reopening, enjoying a meal from a restaurant no longer just means curbside pickup.
And when you do spend on dining, you should use a credit card that will maximize your rewards and potentially even score special discounts. Thanks to temporary card bonuses and changes due to coronavirus, you may even be able to score a meal at your favorite restaurant for free. 
These are the best credit cards for dining out, taking out, and ordering in to maximize every meal purchase.
—
Editorial Disclaimer: Opinions expressed here are the author's alone, not those of any bank, credit card issuer, airlines or hotel chain, and have not been reviewed, approved or otherwise endorsed by any of these entities.
Source: Read Full Article