What It's Really Like to Go on a Colorado Ski Trip During the COVID-19 Pandemic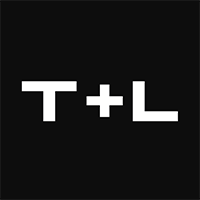 Winter is here and that means ski trips are top of mind. But you may be questioning the merits of hitting the slopes this year. I certainly was before driving up to a handful of Colorado ski resorts for day trips and weeklong excursions. My biggest takeaway? The experience and potential risks vary from mountain to mountain. 
While in Winter Park, I saw too many noses in lift lines and around the base, despite the overhead banners that read "mask zone." In all four Aspen Snowmass resorts, it was a completely different story. Proper face coverings (over the nose and mouth) were the norm around town, at the base village, and inside hotels. Clever marketing slogans like "For the love of winter, wear a mask" and "Face mask over nose or Snowmass will close" certainly helped.
A lot has undoubtedly changed this season, but many ski trip highlights remain.
The singles lines aren't gone.
My first and most enjoyable solo day was during early season at Copper Mountain. I felt comfortable grouping up with one or two others on six-person express lifts and chatted with many locals positively giddy to be back on the snow. It didn't matter that there were thin spots or that many runs were not yet open — ski season was back. In fact, after joining up with one fellow snowboarder on a lift, we explored several runs together, whooping down less-tracked lines before parting ways for the parking lots.
Après-ski activities are held outside.
During my visit, bars had set up spaced-out tables and fire pits on patios, inviting visitors to grab a drink with their household or bubble. As for non-skiing activities, ice skating, the Luminescence installation in Snowmass Village, the mountain coaster, and tubing were all on.
Lines are shorter.
All resorts required reservations, in addition to a lift ticket for mountain access. The only long waits I experienced were during the Christmas and New Year's peak week. Otherwise, multiple empty chairs went up the hill and I scooted right on. 
The powder is plentiful.
At Winter Park, I heard skiers say it was "nuking" (snowing heavily), and one lifty hosted a "powder party" for everyone lapping the lift. Without the usual international visitors, Aspen Mountain held powder stashes long after a storm.
Related: 10 Mistakes to Avoid on Your First Ski Trip, According to Experts
Video: Turning Mt. Everest's trash into treasure (Reuters)
Tiger explores snow at Jordan rescue centre

Reuters


A dog sled race in the French Alps

Reuters


Turning to Tai Chi to recover from COVID

Reuters


Turning Mt. Everest's trash into treasure

Reuters


America is 'fierce and free': Youngest-ever inauguration poet

Reuters


Penguins go on a walkabout around U.S. zoo

Reuters


Drive-in movie theatre opens in Saudi Arabia

Reuters


The White House welcomes its first rescue dog

Reuters


Indian artists congratulate Biden, Harris

Reuters


Spectacular Northern Lights over frozen forest and river

Reuters


Drone footage shows Swiss vineyards under snow

Reuters


Orthodox Serbs mark Epiphany with a swimming race

Reuters


Dutch woman creates gender-neutral card decks

Reuters


Indian sand artist sends good wishes to Biden and Harris

Reuters


Italy's Mount Etna erupts at night time

Reuters


Russians dip into ice-cold water for Epiphany

Reuters


Tiger explores snow at Jordan rescue centre
Animals living in an wildlife rescue centre in Jordan's Jerash found themselves in a winter wonderland on Wednesday, after snowfall hit the area.


Reuters



A dog sled race in the French Alps
Musher Remy Coste and his team of dogs emerged victorious in the epic La Grande Odyssee dog sled challenge in the French Alps on Wednesday (January 20).


Reuters



Turning to Tai Chi to recover from COVID
Russian medics in Moscow's hospital number 67 have applied breathing techniques from Chinese martial arts to help COVID patients in recovery. Emer McCarthy reports.


Reuters

What is on-mountain dining like?
Related: What Breckenridge Is Doing Differently Than Other Popular Ski Towns Amid the Pandemic
Indoor dining regulations varied by county and day of the week. I opted for takeout and fire pit dining to minimize risk. Most restaurants had a stockpile of propane heaters to keep alfresco diners warm when temps plummeted to single digits. Yes, they were effective when paired with a cup of hot cocoa and an insulated jacket.
Aspen Snowmass' four mountains added temporary structures to expand venue capacity around the mountain and in-app ordering. All tables were spread so far apart that the cafeterias looked barren. Aspen area restaurants also took names and phone numbers of all patrons for contact tracing.
I found the best way to avoid crowds was to fill up with a mid-morning lunch, or to eat in the car with the heater and seat warmer as my companions, back in the hotel room, or while sitting on the slope.
Related: The New Innovations Ski Resorts Are Using to Keep Guests Safe This Season
What is it like staying in a ski resort hotel?
Ski hotels may look and feel different than your last mountain vacation. One property in Winter Park had temporarily closed its pool, hot tub, and restaurant to encourage social distancing, but that was the exception. It also installed self-cleaning elevator buttons and door handles.
Meanwhile, the W Aspen felt just as luxurious as pre-pandemic times — only the helpful employees wore masks. The front-desk staff offered rosé on arrival, the attentive bellman brought our luggage to our room (and yes, an outstretched hand with a tip was accepted), the nightly hot cocoa cart arrived with a knock, and daily calls to our room phone ensured nothing was amiss. The rooftop hot tub and pool were open and distancing was easy, as I never saw more than four people, likely because the bar was temporarily shuttered.
All properties in Aspen required extra paperwork. At the time, it was the only Colorado county requiring negative COVID-19 test results for entry and a signed affidavit agreeing to the social distancing and mask guidelines. As a remote area that pulls visitors from around the world, it made me feel safe. I got a test and results in Denver within 72 hours of driving up and another one upon returning to the city.
I saw staff sanitizing and cleaning all day. The fitness room, luggage carts, and door handles got regular wipe downs in both the Limelight Snowmass and Limelight Aspen, as did everything in my room according to a card.
Is it safe to take a ski vacation right now?
Skiing and snowboarding are outdoor and social distancing-friendly pursuits, so the answer is mostly yes, according to a team of MIT students studying Alta's ski operations. The MIT researchers discovered that even a full, stalled lift has very low risk of spreading COVID-19, and lift lines are no problem with face coverings and no shouting. The airflow outside is enough to dissipate any infected air particles. Indoor dining, however, does pose a high risk. 
I kept this in mind while snowboarding my way around seven of Colorado's ski resorts. I brought my own sandwich and snacks, filled my CamelBak, and stuffed extra warm layers in my backpack. My only indoor pit stops were bathroom breaks, and I kept my helmet, goggles, and mask on inside. I intentionally aimed for remote restrooms during peak hours. And on extra chilly days, my car or ski-in/ski-out hotel room served as my warming huts.
I also came prepared with an Under Armour Sportsmask ½ Gaiter, which kept my neck warm, fit snugly under my goggles, and gave me peace of mind. I skied to my heart's content, but my skin was dewy and glowing in the dry climate, not raw and windburned.
All ski resorts had clear signage explaining the safety regulations, and some had extra personnel on mask duty, informing skiers of how and when to cover their faces. The queues for lifts were spaced out, and skis and snowboards naturally created distance.
Now that I'm back home, the mountains are calling once again — and I would certainly double-tap a Colorado ski trip in 2021.
Source: Read Full Article