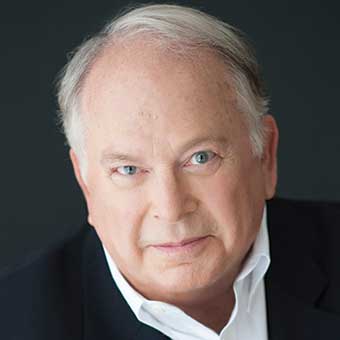 Sometimes marketing "plates" are being tossed up in the air behind us and we just don't see them. Agencies and suppliers are making money by theming certain products — most often cruises.
When I look at the eclectic mix of themed cruises on tap for this year and next, I wonder if they always reflect a real thirst for significant new business or, instead, a reflection of the agent's interests and hobbies. The fact is that anyone can create a theme around a cruise, producing their own groups with the potential to gain free publicity on a nationwide basis.
In just 10 days the Celebrity Summit will set sail from Miami on a four-day cruise dedicated to the offbeat TV comedy "Schitt's Creek."
Think of a party called The Night of 1,000 Moiras (the show's lead character), or look forward to a Fold in the Cheese dinner. There is even a special I Like Wine — Not the Label tasting for guests who will, for much of the four days, be in costumes reflecting a day at the TV show's Rosebud Motel.
"Schitt's Creek" stars hail from Canada, and the potential audience for a cruise theme based on a highly popular sitcom runs across a demographic covering every state and every province, not to mention several European countries where it is still a top-rated show.
Not to be upstaged, the Carnival Paradise sails from Tampa on a four-day Meow Meow cruise. There are cat trivia contests and a kitty scavenger hunt, but the real attraction is the notion that cat lovers love to meet other cat lovers in a social setting to swap stories. There is also money to be made selling cruisers T-shirts with photos of their cats to encourage interaction.
The fact is that in 2022 there were 45.3 million cat owners in the United States.
I once interviewed a quiet, unassuming woman in Northern California who ran a very successful travel business out of her home with no employees. Her company was totally dedicated to themed cruises for owners of Arabian horses. She was one of our top producers.
There is an agent named Melissa Gower who launched a very successful theme venture in 1999 called Craft Cruises. This May they will be sailing Cunard to Alaska on one of their many themed programs built around beading, crocheting and needlepoint. If you want a master class in how to design and market theme cruises, you might want to visit Craft's website.
One advantage of these programs is that they are viewed as meditative and stress-reducing activities where lifelong friendships develop.
There is one successful theme cruise that can successfully advertise the fact that I will not be onboard. On Jan. 26 next year, former World Wrestling Entertainment superstar Chris Jericho will host another Rock 'n' Wrestling theme cruise aboard the Norwegian Pearl. There are a whole lot of "manly" theme events, but the highlight is the opportunity to watch a cadre of former wrestling stars duke it out in the official pool deck ring. This is a great theme for those folks who feel they need a huge shot of testosterone while at sea. That could be a larger demographic than we might want to acknowledge.
Source: Read Full Article