Your complete guide to the new Spirit Airline loyalty program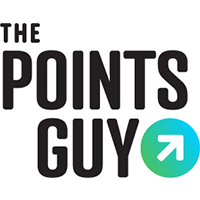 Spirit Airlines may not be the first airline that comes to mind when you think of rewarding airline statuses — and it's easy to see why. For years, the airline's Free Spirit loyalty program was subpar, with limited redemption options, high fees and miles that expired relatively quickly.
Thankfully, much of that changed in early 2021 when the airline launched a revamped Free Spirit program.
The new Free Spirit switched to revenue-based points earning and dynamic award pricing. While you might typically think of this as a negative change, Spirit actually changed award pricing for the better on most flights. For example, award flights now start at just 2,500 points.
Likewise, you can earn a huge return on paid flights given the airline's new earning structure. All members now earn at least 6 points per dollar spent on a flight (excluding tax), and those with elite status can earn even more.
Here, I'll give you a complete look at the new Free Spirit program and how to maximize it. We'll discuss points earning and burning and cover award sweet spots, elite status and other things to know about the program.
Let's get started!
For more TPG news delivered each morning to your inbox, sign up for our daily newsletter.
In This Post
Spirit Airlines airline Partners
Spirit Airlines is an ultra-low-cost carrier, so it doesn't offer the same perks as more traditional carriers like American and Delta. This means the airline charges for seat selection, carry-on bags and other amenities to keep the cost of flights down.
In other words: all Spirit tickets are Basic Economy tickets.
Another difference between Spirit and traditional carriers is airline partners. Spirit doesn't have codeshare or loyalty agreements with any other airlines. Likewise, it isn't a member of a major airline alliance. This means that Spirit elites cannot use benefits on other airlines, and you can't redeem your Free Spirit points on another carrier.
While unfortunate for travelers, it does help the airline keep costs low. Keep this in mind if you choose to earn Spirit points. You're limited to redeeming them on Spirit flights, so make sure the airline operates service to where you want to fly before opening a Spirit credit card or otherwise earning points.
That said, the airline has points-earning partnerships with various companies like hotel booking websites, car rental companies and Vinesse Wines. These partnerships let you earn Free Spirit points on other travel and everyday expenses without getting on an airplane.
Related: Just how small is the new Spirit Airlines Free Personal Item Allowance?
Spirit Airlines Elite status
Spirit Airlines launched a much-anticipated elite status program alongside the new Free Spirit. This program includes two status tiers — Silver and Gold — that provide a slew of benefits for the airline's most frequent flyers.
You earn Spirit status by obtaining a set number of Status Qualifying Points (SQPs). These are earned by flying with Spirit or spending on a cobranded credit card (more on that soon). You have to earn 5,000 or 2,000 SQPs in a single calendar year to earn Gold or Silver status, respectively.
Silver is the entry-level Spirit elite status tier. It includes a handful of benefits similar to what you'd find with United Silver or another entry-level status at a traditional airline, minus the upgrades. Here's a quick list of what's included with Silver status:
Earn 8x points on fares and 16x on extras
Ability to host a points pool with friends and family
Redemption fee waiver when redeeming points
Free seat selection at check-in (excluding exit rows and Big Front Seats)
Free exit row seat selection three hours before departure
Shortcut boarding
Free same-day standby
Dedicated guest care phone number
Benefits get more interesting at the Gold level — here's what to expect:
Earn 10x points on fares and 20x on extras
Free seat selection at booking, including the exit row (but excluding the Big Front Seats)
Free carry-on bag
Free checked bag
Free snack and drink on board
Free Spirit Airlines Flight Flex (the ability to modify your itinerary once online up to 24 hours before departure)
All Silver benefits
These status perks can bring massive cost savings to those who fly Spirit frequently — especially for checked bags and seat selection.
Related: How to pack only in a Spirit Airlines free carry-on bag
How to earn Spirit points
You have plenty of options for earning Spirit points — even if you're not in the air. Let's take a closer look at all the ways you can earn Spirit points.
Earn points by flying on Spirit Airlines
As you might expect, you can earn Spirit points whenever you fly with Spirit Airlines. The number of points you earn on a ticket depends on the price of your fare and your Spirit elite status level, if applicable. Here's a look:
Member: 6x points per dollar
Silver: 8x points per dollar
Gold: 10x points per dollar
You'll earn points based on the base fare of your ticket minus taxes and fees. So if you book a flight from Atlanta (ATL) to Orlando (MCO) that costs $50 before taxes, you'd earn 300 points as a standard member. Silver and Gold elites would earn 400 and 500 points, respectively.
Further, you'll earn points on add-ons like seat selection, priority boarding and bags. You earn points on these purchases at a higher rate than fares. This is how much each tier earns on add-ons:
Member: 10x points per dollar
Silver: 16x points per dollar
Gold: 20x points per dollar
Earn points with cobranded credit cards
Alternatively, you can stock up on Spirit points with the airline's two new cobranded credit cards. Each of the two cards has different earning rates, features, welcome bonuses and — of course – annual fees. Here, we'll take a closer look at both of the cards to help you decide which is best for your wallet.
The Free Spirit® Travel More World Elite Mastercard® is the higher-end of the two cards. It has a $79 annual fee (waived the first year) but offers 40,000 bonus points after spending $1,000 on the card in your first three months from account opening. Plus, you'll earn a $100 Companion Flight Voucher.
The card also waives reservation fees, Zone 2 priority boarding, a 25% discount on inflight purchases and another $100 Companion Flight Voucher every year you spend $5,000 on the card. The card earns 3x points on Spirit purchases, 2x points on dining and groceries and 1x points everywhere else.
The Free Spirit® Travel Mastercard® card is the no annual fee Spirit credit card. It has limited benefits, like Zone 2 boarding, a 25% discount on inflight purchases, and a 5,000 point bonus every year you spend at least $10,000 on the card. It earns 2x points per dollar on Spirit purchases and 1x points everywhere else.
The card also awards 10,000 bonus points after making $500 in purchases within three months of account opening.
We recommend staying away from the no annual fee card since it has very limited benefits. That said, the Free Spirit® Travel More World Elite Mastercard® may be worthwhile for frequent Spirit flyers who can take advantage of the Companion Flight Voucher and other associated perks. Of course, the welcome bonus doesn't hurt either. The information for the  Free Spirit Travel More World Elite Mastercard and the Free Spirit Travel Mastercard has been collected independently by The Points Guy. The card details on this page have not been reviewed or provided by the card issuer.
Related: The best travel rewards credit cards
Shop with the Free Spirit Online Mall
Like many airlines, Spirit has a shopping portal that awards points when you shop online.
Before you make a purchase, find your merchant on the Free Spirit Online Mall and click the "Shop Now" button to be redirected to the merchant's website. You can then make your purchase as normal and the points will be credited to your account within a few weeks of making a purchase.
The number of points you'll earn on a purchase varies by retailer. You'll earn at least 1 point per dollar, with some merchants offering more than 10 points per dollar when there's a promotion. These rates change regularly, so keep an eye on your favorite vendors.
Earn while you eat with Free Spirit Dining
Free Spirit Dining is similar to the Free Spirit Online Mall, but you earn points for dining at participating restautants. Just create an account and link your credit cards. Then, you'll automatically earn Spirit points when you dine at participating restaurants and pay with your linked card.
Here's how many points you'll earn:
Basic member, 1 point per dollar — members who opt-out of email communications
Select member, 3 points per dollar — members who opt-in to email communications
VIP members, 5 points per dollar — members who opt-in to email communications and complete 11 qualifying transactions in a single calendar year
Even better, you'll earn 1,000 bonus points after your first participating purchase of $30 or more. Note that you must make this purchase within 30 days of opening your Free Spirit Dining account.
Book hotels, rental cars and cruises with Spirit's travel partners
Spirit has a handful of travel partners that you can earn bonus Spirit points with booking non-air travel. This includes most major rental car companies, a hotel booking platform and Spirit Cruises. Most of these partners award points based on how much you spend or, in the case of rental cars, how long you rent.
Check out Spirit's partner page for more information on these partners.
Related: Yes, I love Spirit airlines — here's why
How to redeem Spirit points
Since Spirit doesn't have any airline partners, you're stuck redeeming your points on Spirit Airlines flights. That said, this isn't necessarily a bad thing.
Spirit massively improved the price of award tickets with the new Free Spirit program. Awards are now dynamically priced and start at just 2,500 points one-way. There's no set value assigned to these awards, but we've found that you'll generally get 1.0 to 1.4 cents per point in value in our preliminary tests.
Before diving into awards, it's important to point out that Spirit adds a $50 fee to redemptions booked 0-28 days before departure. This makes Free Spirit points difficult to use on last-minute flights. Thankfully though, the airline waives this fee for cobrand credit card and elite status members.
We've found that Spirit prices award tickets in accordance with the cash price of a ticket. So more expensive tickets cost more points, and vice-versa. As discussed, tickets start at 2,500 points one-way. We found a handful of tickets at this price-point — even over peak summer dates.
For example, this flight from Chicago-O'Hare (ORD) to Orlando (MCO) costs just 2,500 points and $5.60 one-way on several days in May. This price changes based on the day due to dynamic pricing, but it's good to see that this price-point actually exists.
That said, booking these low-cost flights isn't always a great deal. This flight is only $21.40 out of pocket, so you'll only get 0.62 cents per point in value. This isn't a great deal – but there are better deals out there.
For example, this flight from Newark (EWR) to San Juan (SJU) costs 3,500 points and $5.60.
The cash flight is $71.39, so you'll get 1.87 cents per point in value from this ticket. This presents an excellent use of Spirit points.
Another good example is this flight from Fort Lauderdale (FLL) to Lima (LIM). This costs 8,000 points and $20.60 in taxes one-way.
The cash price of the same flight is $131.19. After subtracting the $20.60 in taxes, you'll get a cool 1.38 cents per point in value from this ticket. This is another solid use of your Spirit points.
There are plenty of excellent deals out there. Just make sure to compare the cost of a cash and points flight before you book with points. We recommend looking for at least 1 cent per point in value, but you can get more when covering higher cost flights. I've had the best luck with international tickets.
Related: Why one of my best ways to use points is with Spirit Airlines
Spirit Saver$ Club
Spirit rebranded its infamous $9 Fare Club to the Spirit Saver$ Club alongside the new Free Spirit program.
This program costs $69.95 per year and includes a slew of benefits for frequent flyers. Arguably the biggest benefit is access to exclusive fares. These aren't offered on all flights, but it offers a nice discount on a number of different flights. In fact, you can use it to find some really cheap fares.
For example, the Spirit Saver$ Club discount brings this Chicago-O'Hare (ORD) to Austin (AUS) one-way flight down to just $13.40. You can extend your discount to up to eight companions flying on your same itinerary.
Or, this flight from Dallas-Ft. Worth (DFW) to Chicago-O'Hare (ORD). It costs just $18.40 if you have a membership, giving you a nice $24.19 discount over the standard fare.
Membership includes other benefits too. You're entitled to 50% off checked bags and special pricing on seats and other add-ons. Depending on how often you fly Spirit, this can save you well over the program's annual fee.
Related: Should you join Frontier's Discount Den or the new Spirit Saver$ Club?
Bottom line
Spirit's newly revamped Free Spirit loyalty program brings massive improvements to a previously lackluster program.
Under the new program, it's easier than ever to earn and burn Spirit points. You'll earn at least 6x points per dollar on paid tickets and redemptions start at 2,500 points one-way.
That said, this program isn't for luxury travelers or those looking for a trip to Europe, Asia or anywhere beyond North and Central America. The airline's route map is restricted to domestic U.S. flights and limited flights to Mexico, Colombia, Peru and other major Central American cities.
Additionally, always check the cash value of your ticket before you redeem points. Spirit flights can be really cheap depending on the route and when you book, so it's not always worth spending points on a ticket. As discussed, try and get at least 1 cent per point in value from all your Spirit award tickets.
Feature photo by Alex Tai/SOPA Images/LightRocket via Getty Images
SPONSORED: With states reopening, enjoying a meal from a restaurant no longer just means curbside pickup.
And when you do spend on dining, you should use a credit card that will maximize your rewards and potentially even score special discounts. Thanks to temporary card bonuses and changes due to coronavirus, you may even be able to score a meal at your favorite restaurant for free. 
These are the best credit cards for dining out, taking out, and ordering in to maximize every meal purchase.
—
Editorial Disclaimer: Opinions expressed here are the author's alone, not those of any bank, credit card issuer, airlines or hotel chain, and have not been reviewed, approved or otherwise endorsed by any of these entities.
Source: Read Full Article