Your smartphone can help you maintain a safe distance from others — even in crowded places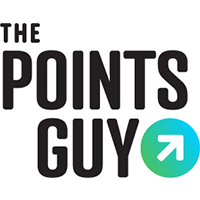 If you needed to pick up something at Faneuil Hall in Boston, 10 a.m. on a Wednesday might be the best time to go. Looking to socially distance from others at the Ladurée Paris restaurant in New York City? Make a midafternoon reservation. In hard-hit California, you may want to avoid Trader Joe's in Santa Monica at 4 p.m. on a Friday. 
Many people have become hyper-aware of personal space as a result of the pandemic. Simple activities such as grocery shopping, eating out or catching a flight now require meticulous planning to avoid crowds. 
Get the latest points, miles and travel news by signing up for TPG's free daily newsletter.
A new website from the online travel agency Tripadvisor called Crowdfree aims to "make social distancing easier" by using crowd data that shows the volume of people in stores and public spaces, including restaurants, grocery stores, shops and parks. You can select which day and time you want to visit a particular location to see the data displayed on a heat map.
If you wanted to plan a socially distanced visit to New York City, for instance, you might want to avoid visiting the Wollman Ice Skating Rink at Central Park at 7 p.m. Data from the website shows there's a high COVID-19 risk assessment. You'll encounter little traffic if you visit the Museum of Metropolitan Art on a Saturday at 3 p.m., but increased traffic at the same time on Sunday.
For popular destinations among continental U.S. travelers such as Puerto Rico, the website could help inform your travel plans, especially if you wanted to avoid crowds at the busy San Juan Airport (SJU). Crowdfree reports little foot traffic at the airport on Sunday mornings, but traffic increases after 2 p.m. If you planned to spend some in Old San Juan during your trip, you might want to avoid visiting on a Thursday when the crowd density is more significant.
Studies done by the leisure industry show that safety measures like sanitizing public spaces will be essential to restarting travel and boosting consumer confidence — not just an effective vaccine.
"Safety is the biggest kind of barrier to consumer confidence," Brian Hoyt, the head of global communications and industry affairs for TripAdvisor, told TPG over the phone. "It's going to be the thing we all think about as we begin to go back to our normal lives in a post-vaccine world."
"We fully expect leisure travel is going to be something that bounces back the fastest … but people wanting to remain safe when they travel," he said, "will remain."
Tripadvisor says Crowdfree doesn't collect data for commercial purposes. The website's foot traffic data comes from anonymized cellphone location pings from people with their location turned on in their privacy settings. Your location settings might be turned on if you've ever used a ride-hailing app or ordered takeout, for instance. The website doesn't show data from cellphone users who don't have their location settings turned on, a spokesperson told TPG.
Crowdfree, which is in beta, says it pulls its risk assessment data from a few places like the location's density and the area's COVID-19 activity. This crowd data changes hourly and daily and is deleted monthly. There are three risk assessments: high, which you should likely avoid, medium and low, which indicates that the day and time you chose are relatively safe. So far, the website only shows U.S. locations.
Related: Would you wear a tracking bracelet for a Hawaiian vacation?
Giving up some form of privacy to travel has already become increasingly prevalent throughout the pandemic.
Some countries, such as Barbados and the Cayman Islands, monitor travelers' movements to ensure they're following quarantine regulations. And if you're quarantining in New York City, you may get a message from the sheriff — or a knock at your door. Hawaii also launched an "enhanced movement quarantine" program that tracks travelers' movements through a tracking bracelet. 
And as travel resumes, some form of social distancing is likely to remain for some time, so websites like Crowdfree can help travelers navigate this new world as safely as possible.
Featured photo by Marco Bottigelli/Getty Images
SPONSORED: With states reopening, enjoying a meal from a restaurant no longer just means curbside pickup.
And when you do spend on dining, you should use a credit card that will maximize your rewards and potentially even score special discounts. Thanks to temporary card bonuses and changes due to coronavirus, you may even be able to score a meal at your favorite restaurant for free. 
These are the best credit cards for dining out, taking out, and ordering in to maximize every meal purchase.
—
Editorial Disclaimer: Opinions expressed here are the author's alone, not those of any bank, credit card issuer, airlines or hotel chain, and have not been reviewed, approved or otherwise endorsed by any of these entities.
Source: Read Full Article