After two record seasons, are skiers back for good?
U.S. ski areas achieved record visitation numbers for the second consecutive year.
But the verdict is still out as to whether the increasing participation signals an end to the stagnation in U.S. skier numbers that persisted for the four decades leading up to the pandemic.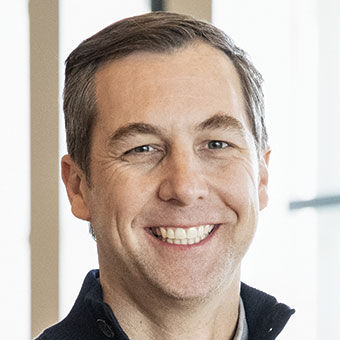 "It's probably too soon to say definitively," said Alterra Mountain Company CEO Jared Smith in an interview this month.
According to the National Ski Areas Association (NSAA), domestic ski areas had received 64.7 million visits in 2022-23 as of the second week of May, a 6.6% increase over 2021-2022, also a record-breaking year. The number remains preliminary because some ski mountains are still open.
"Two consecutive seasons of record visitation signals that the U.S. ski industry is healthy and that the demand for outdoor recreation is strong," the NSAA said in a statement. "Factors contributing to this record season include: a robust snow year in the Rockies and Pacific Southwest regions; growing options of season passes and frequency products; and an increased desire to get outside, especially among lapsed skiers who have returned to the slopes since the pandemic."
To be sure, snowfall has been a key driver in this year's record-breaking season. Average snowfall at ski areas nationally has totaled 224 inches this year, a 30% increase over the 10-year average.
Heavy snowfall in the West contributed to record ski area visitation in the Rocky Mountain region and in the Pacific Northwest and to the third-highest season total in the region the NSAA calls the Pacific Southwest, which includes California.
But even in the Northeast, where snowfall was slightly down from the 10-year average of 125 inches, visitation was up 3.7% from last year.
Adrienne Isaac, director of marketing for the NSAA, said multi-mountain passes, such as Vail's Epic and Alterra's Ikon, motivated Northeast urbanites to head to the mountains, even when there was no snow in the cities.
In California, snowfall was so robust that waves of powerful storms sometimes shut down highways and buried lifts. Alterra-owned Mammoth Mountain in California, for example, received 715 inches of snow at its main lodge this season, a record. On balance, snowfall like that is a positive, extending seasons and driving skier interest. Mammoth expects to be open through July 31, Smith said.
Like the industry at large, Alterra enjoyed record visitation across its 15-mountain portfolio this year. Ikon pass, which was in its fifth year, also received record usage, though per passholder usage was in line with previous years, Smith said.
Although ski area visits hit a record in the U.S. this season, numbers from Ski.com, the largest independent seller of package ski vacations in North America, paints a more nuanced picture.
With pandemic restrictions gone, the company saw large sales increases in outbound travel to places like the Alps and Japan, said chief marketing officer Dan Sherman. Inbound travel also surged, especially from Australia. But domestic travel was down from last year's record-breaking season.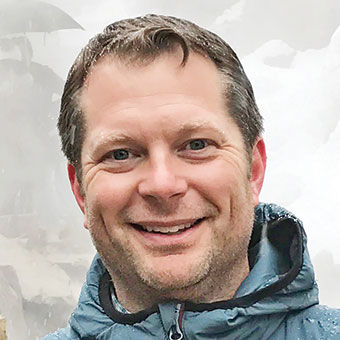 "My guess based on our data is that the boost in skier visits was led by drive-market season pass holders taking advantage of the incredible snow conditions and inbound international travelers who haven't been able to ski in the U.S. for three years," Sherman said.
Visitation to U.S. ski areas was largely flat from 1978-79, when the NSAA began collecting data, to the onset of the Covid-19 pandemic. But along with the past two record-breaking years, the pandemic-hobbled 2020-21 was among the seven best for the industry over that 44-year period.
Those results at least suggest that an end may have come to stagnated skier levels.
Sherman, however, sees trends suggesting that may not be the case. On the one hand, he said, the pandemic brought many people to the mountains for the first time. Many of those people enjoyed it and have returned.
However, he said, skiing was already cost-prohibitive to many before Covid, and ever-pricier room rates are knocking even more potential customers out of the market. 
The average daily rate in Western mountain resort areas was 43% higher this winter than four years ago, according to the data intelligence company Inntopia.
Alterra's Smith remains optimistic that the recent increases in skier visitation could last. Growing adoption of season passes and the increasing schedule flexibility that many people enjoy since the pandemic are a powerful combination.
Still, Smith noted that annual ski area visitation is a different metric than the number of distinct individuals who stepped into a ski or snowboard binding this season.
The NSAA has yet to put out its annual unique skier estimate for 2022-23, though the previous two seasons brought record estimates of 10.5 million followed by 10.7 million.
"The visitation is great. There are trends that we think are really sustainable. But we're hopeful that there's more participants being attracted to the sport as well," Smith said.
Source: Read Full Article