Alejandro Reynal named Four Seasons CEO: Travel Weekly
Alejandro Reynal, who recently departed Hyatt's Apple Leisure Group, has been tapped to serve as CEO of Four Seasons.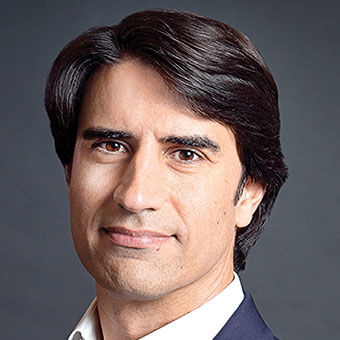 He succeeds John Davison, who announced plans for retirement late last year but will remain a Four Seasons board member. Davison, who has been with Four Seasons for 20 years, was named interim CEO of the luxury hospitality group in 2018 and was permanently appointed to the role in 2019. 
Prior to joining Four Seasons, Reynal had served as Apple Leisure Group's chief executive since 2019. During his tenure, ALG was acquired by Hyatt Hotels Corp. for $2.7 billion. 
From 2011 to 2019, Reynal was CEO of Atento, a customer relationship management and business process outsourcing provider. He previously had held leadership roles at Telefonica and The Coca-Cola Company.
In a statement, Four Seasons founder and chairman Isadore Sharp said that Reynal "joins Four Seasons as we mark the start of a new chapter."
Four Seasons, which is majority owned by Bill Gates' Cascade Investment LLC, has expanded its product offerings beyond hotels and resorts in recent years, recently revamping its Four Seasons Private Jet program with a new plane and detailing plans for a luxury cruise line, which is set to launch in 2025.
The company's core hospitality portfolio comprises 124 hotels and resorts and 50 residential properties worldwide. 
Source: Read Full Article