Cruise clients largely undeterred by CDC advice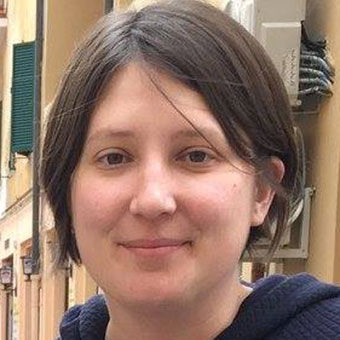 The CDC's late-2021 decision to recommend people avoid cruising has caused some cancellations. But there is some good news for the trade: Most clients seem to be forging ahead with their travel plans regardless.
The CDC's announcement was the latest monkey wrench for advisors to navigate, closely following a rise in cancellations caused by the omicron variant of Covid-19. The industry largely panned the CDC's actions, calling it a "knee-jerk reaction" that "yet again singled out the cruise industry." 
Now, a few weeks later, agencies are reporting some cancellations, but once again travelers seem to be hardened to the news.
"We have had about a dozen or so total cancellations for the year, thus far," Tom Baker, president of CruiseCenter in Houston, said last week. "Most clients are not panicking other than those leaving in coming days or weeks with many questions and plying out 'what if' scenarios."
Michelle Fee, CEO and founder of Cruise Planners, said there has been a rise in cancellations, but most have been for sailings in the first quarter of the year. She also said she remains "confident things will settle down soon."
"Historically, every time the CDC makes a recommendation not to cruise, people listen and it affects bookings," she said.
Fee pointed to the number of measures cruise lines have taken, in partnership with the CDC, to ensure onboard safety. And while immunity to the virus doesn't exist, she said, reports seem to indicate omicron is less serious in nature than previous strains.
"Yes, there are cases [onboard], but they are mild and mostly asymptomatic and reminiscent of colds," Fee said. "Plus, many reports have come out with predictions that the omicron surge will be over by February, so we do suggest to clients who are booked beyond then to wait and see."
Bernice Bakley, owner of Huntley Travel in Huntley, Ill., said her agency does not have many clients cruising in the next few months. That is "completely unusual" for Huntley Travel, for which cruising accounted for about 50% of business pre-Covid.
Typically, the first quarter would be filled with cruise bookings, but right now most of the cruises on the books are for the summer season in Alaska, Bakley said.
For the summer months, "I did not experience a lot of knee-jerk reaction to that," she said of the CDC's decision.
Bakley herself planned on boarding a cruise over the weekend, headed from Fort Lauderdale to the Western Caribbean.
Steven Johnson, director of Compass Travel in DeKalb, Ill., said his cruising clients have been undeterred.
"The clients that we have who are cruising are going to go no matter what," Johnson said. "It's not their first cruise. They are die-hard cruisers that have been waiting to go, and that warning from the CDC, it gave them pause but not pause enough to make any changes in their plans."
Source: Read Full Article