Hotels' investments in coworking amenities are paying off: Travel Weekly
Hotels that have long invested in coworking amenities are now seeing those investments pay off, as pandemic-era travelers increasingly seek out spaces purpose-built for remote work.
In fact, flexible-work policies, which typically allow for more mixing of business and leisure travel, appear to be a priority for a critical mass of workers.
A McKinsey survey released last month found that in the U.S., when people have the chance to work flexibly, 87% of them take it. That is especially true of younger, more educated and higher-income workers. 
According to a white paper released last week titled "The Future of Blended Travel" from IHG Hotels & Resorts' Crowne Plaza brand, which analyzed feedback from 3,000 IHG One Rewards members, half of the respondents reported that they would turn down a job that didn't offer flexible or remote working.
Importantly, the report found that their members want to travel while working: 72% of respondents said they enjoy the ability to work from different locations, and 80% of respondents from the U.S. and 45% from the U.K. said they plan to add leisure days to future business trips.
"People were seamlessly blending the professional and personal more than ever before during the work-from-home [periods], and now it's about how you can take that to a new level," said Ginger Taggart, vice president for global brand management for Crowne Plaza. "People today want to travel with their families, loved ones, friends, but they also want to be able to take a work call, and so we've created the spaces for that."
Spaces with flexibility
Crowne Plaza has been working to integrate coworking into its lobbies since 2017, rolling out Plaza Workspace areas. The dedicated spaces feature a mix of communal and semiprivate seating as well as a private meetings space called the Studio, which can be reserved by the hour. Pricing varies by market but starts around $50 per hour.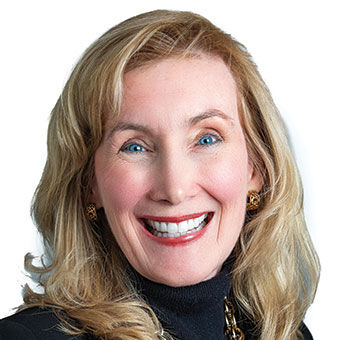 According to Taggart, the Studio has proven to be a particularly popular draw in recent years, as a growing percentage of the workforce transitions to remote or flexible work schedules on a more permanent basis.
"The Studio is a great breakout area for meetings, and it's an opportunity for [guests] to use for a specific work need," said Taggart. "But we're also finding that it's a great opportunity for guests who are traveling on leisure or extended leisure stays. They're working remote, and while they can do some work in their room, they also want an area where they can take a couple of important calls or maybe meet with a few other people."
Also benefiting from a pre-pandemic investment in the coworking sphere is Accor. The company's Hoxton brand, which joined Accor in 2020 as part of a joint venture between Accor and Hoxton's parent company, Ennismore, has played in the coworking space since 2019 with the launch of Working From.
Dedicated coworking venues integrated into Hoxton properties, Working From outposts are currently available at the Hoxton's locations in Southwark, London, and in Chicago's Fulton Market, with monthly memberships for around $90 and $125, respectively. Day passes are also offered for around $30.
"Coworking is definitely a key focus for us as we go forward, and it has been very successful so far," said Ennismore co-CEO Gaurav Bhushan.
Although the Hoxton brand also attracts a fair share of nonguest students and remote workers in its common areas, where they are free to work on their laptops, Bhushan said that Working From is popular among those looking for something beyond a lobby workspace.
"There's room for both [types of workers]," said Bhushan. "The Hoxton does have an 'open house' philosophy, but there are those people who want a more defined working space. Plus those students and the people who come in for a meeting or two, they often become prime candidates for the coworking space."
The Hoxton will be opening a third Working From location in Brussels and, according to Bhushan, there are plans to expand coworking offerings to more Accor lifestyle brands.
In addition to the Hoxton's Working From brand, Accor has a second coworking product, Wojo, within its portfolio. Now spanning approximately 400 spaces throughout Europe, Wojo coworking and workspace areas can be found within Accor hotels as well as at other locations and can be booked by the day.
According to Jean-Jacques Morin, Accor's deputy CEO, the Wojo concept has emerged as particularly useful for workers who may have moved out of an urban center during the pandemic but must still periodically go into a city for work. 
"Some people have not yet moved back into the cities," said Morin. "And because of high-speed trains, they can be 150 kilometers away but travel back to the city within 40 minutes. So, for people coming back into, say, Paris, for work, they are looking for these types of workspace solutions."
Source: Read Full Article