Mother-daughter team makes the IC leap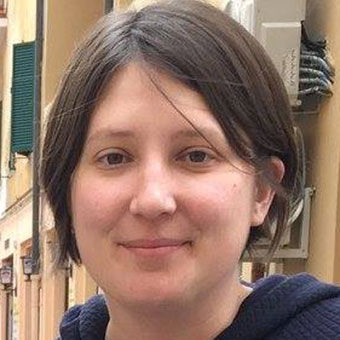 Ashley Gill, a recent college graduate, was looking for work in May. She wasn't looking specifically in the travel industry, but her mother, Janette Gill, had a friend recently go on a trip planned by an advisor.
Ashley, based in Houston, went on Embark Beyond's website. She sent the New York-based agency an email, and the next day she heard from one of its founders, Julie Danziger. She told Ashley that some advisors were looking for help.
Related: For a look at fellow advisors and how they operate, check out our 2022 Travel Industry Survey
 
That kick-started what both Ashley and Janette hope will be long careers working together in travel.
First, Ashley started working with Embark advisor Deborah Gellis. Janette had been doing volunteer work since her children went to college.
"When Ashley started with Deborah and Embark, she kept saying, 'Mom, you really need to do this. This is right up your alley,'" Janette recalled. "We used to live overseas for seven years, so we were expats, and we traveled extensively with our kids when they were young. So, traveling has always kind of been in our blood."
Related Podcast: The pandemic-era rise in new travel advisors and independent contractors
 
Ashley sold her mother on the career. She already helped her friends plan trips. They asked for her recommendations on destinations to visit and where to go and what to eat while there. Working as a travel advisor, she could get paid for it, to boot.
Starting out as ICs
The Gills are now independent contractors, working under Gellis at Embark. They're learning about the industry and connecting with suppliers. While they eventually plan to branch out, right now, "it's a great, win-win situation," Janette said. Gellis is mentoring the duo as they get their start.
Ashley plans to specialize in honeymoons, anniversary and family trips. She and Janette hope to put together mother-daughter trips reminiscent of trips they've taken together.
Janette said she is hoping they can also plan trips for women in their 50s, her cohort.
The two do plan to stay in business together.
"Hopefully, we don't kill each other," Janette said with a laugh, while Ashley added, "So far, so good."
They have complementary strengths they hope to lean into in their travel business.
"I think we both bring different strengths to the table," Janette said. "Ashley is very analytical, and she's really good at the back of the house — you know, putting all the itineraries together, the invoicing. She has a spreadsheet for her spreadsheets. She's highly organized.
"I'm more, maybe, the front end of the house in the beginning," she continued, "going out and meeting people, joining women's groups, networking, things like that. I think that's kind of my gift."
After a "crazy" summer, Janette said, things seem to be returning to a "new normal." She and Ashley are excited about the future.
They are far from strangers to the travel agency community, however. For the past 10 years, Janette has worked with several of Wendy Perrin's Wow List agents for her personal travel.
"Logistically, I can vouch that it more than pays for itself," she said of the importance of working with a travel advisor.
Source: Read Full Article