Rani Cheema's new direction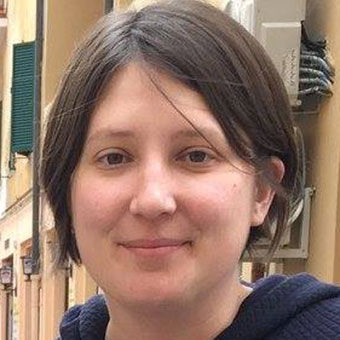 Rani Cheema, the owner of Cheema's Travel, is stepping into a new role, officially: coach.
"There's this old-school mindset of what it is to be a travel agent, how to plan travel, how to run your business, how to charge fees, and I don't like it," Cheema said.
She's out to change that mindset and, hopefully, "be that first person that they talk to in the travel industry to inspire them."
Cheema recently launched a travel coaching business in addition to her work as an advisor. Cheema is a culinary specialist who runs mostly small-group trips; upcoming destinations include South Korea, Portugal and Japan.
"I guess I sort of stepped into the truth that I've been coaching for years, and for free," Cheema said.
Other advisors started to reach out to Cheema because she's welcoming. For instance, she personally welcomes and thanks every new follower she gets on Instagram. She's helped new advisors get acquainted with the industry, educating them on things like how to get started, how a host agency can help and the like. She's also helped more-seasoned advisors with things like their websites.
"I don't have secrets," she said. "I tell everyone who my graphic designer is, who my web designer is, how I do my marketing with my newsletter. I always say, if I can offer something and help that person thrive, then that person thrives. We all thrive and we're all successful. So there are no secrets."
Now, she has officially launched coaching products to help entrepreneurs in the travel industry, including advisors. Cheema offers several levels of coaching, from an hour-and-a-half call to dive into a client's topic of choice, to a six-month plan, to a year-long plan to group coaching (starting in April).
Cheema's first cohort of clients was made up of 10 people. She initially thought they were all interested in joining the industry as travel agents, but it didn't exactly work out that way. One was a nurse practitioner who now wants to shift and research and advise travelers what medical needs (like vaccinations) they might have for their particular itineraries. 
It's been her test group of sorts, giving her the flexibility to modify her program. t was initially for a three-month period of coaching, but she's extended it to six.
Her second batch of clients started this month.
Cheema's goal is to empower travel professionals, especially those who are new to the industry.
"Empower them, and let them know that they can do things on their own terms," she said. "They can run their business on their own terms, and design it how they want."
Source: Read Full Article