Reviewed: Sanctuary Sussi and Chuma Lodge, Zambia
Although we took the obligatory helicopter flight over Victoria Falls, and a guided walk through the Zambian bush that brought us within 40 feet of a family of white rhinos, I think the hippos were the most memorable component of our stay at Sanctuary Retreats' Sussi and Chuma Lodge in Zambia. At dinner on our first evening, a small hippo strolled up the path beside the restaurant. "Normal," shrugged our waiter, as we frantically snapped its disappearing rear.
But there, later, were two of them, snuffling beneath the high-level walkway that led back to our room. We marvelled at their glossy heft and odd grace, and the fruity haw-haw-haw call that became a delightful part of the night-time soundscape.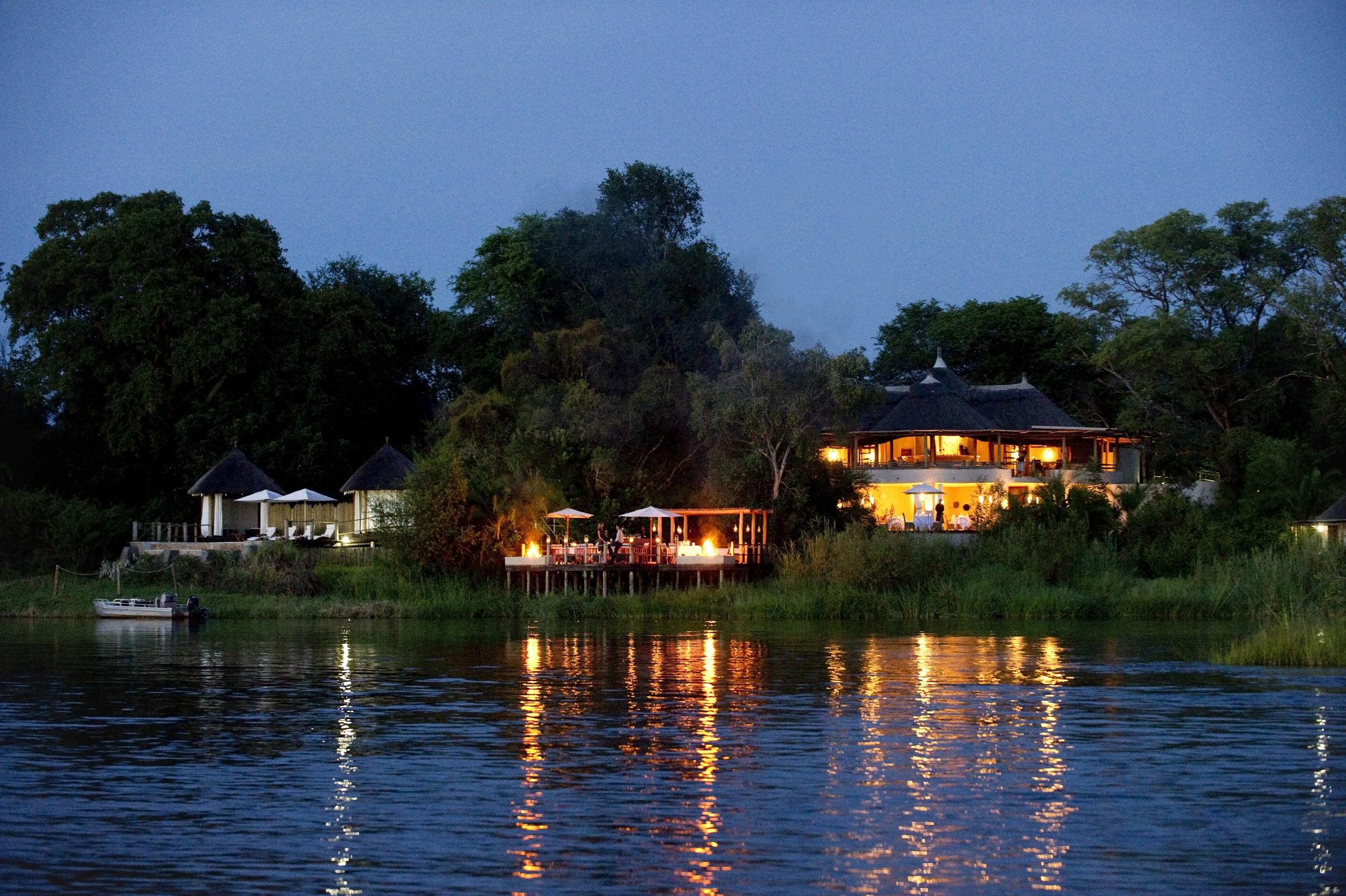 Sussi and Chuma – named for the servants who buried David Livingstone's heart in Africa, and carried his body on an impossible trek to Zanzibar, for shipping to England – is in the middle of the Mosi-oa-Tunya National Park. (The name of the park, incidentally, translates as "the smoke that thunders", the original name for Victoria Falls.)
The central building is saucer shaped – a big, open upstairs bar with a restaurant below and a fan-shaped terrace flanked by a sundowner bar and a pool and boat dock, all overlooking the swollen Zambezi. Imagine a smart Ibiza beachside restaurant plonked on the river from Apocalypse Now and you're got it. From here, the walkways snake off to the guest rooms, circular treehouses echoing local dwellings but immeasurably more sumptuous.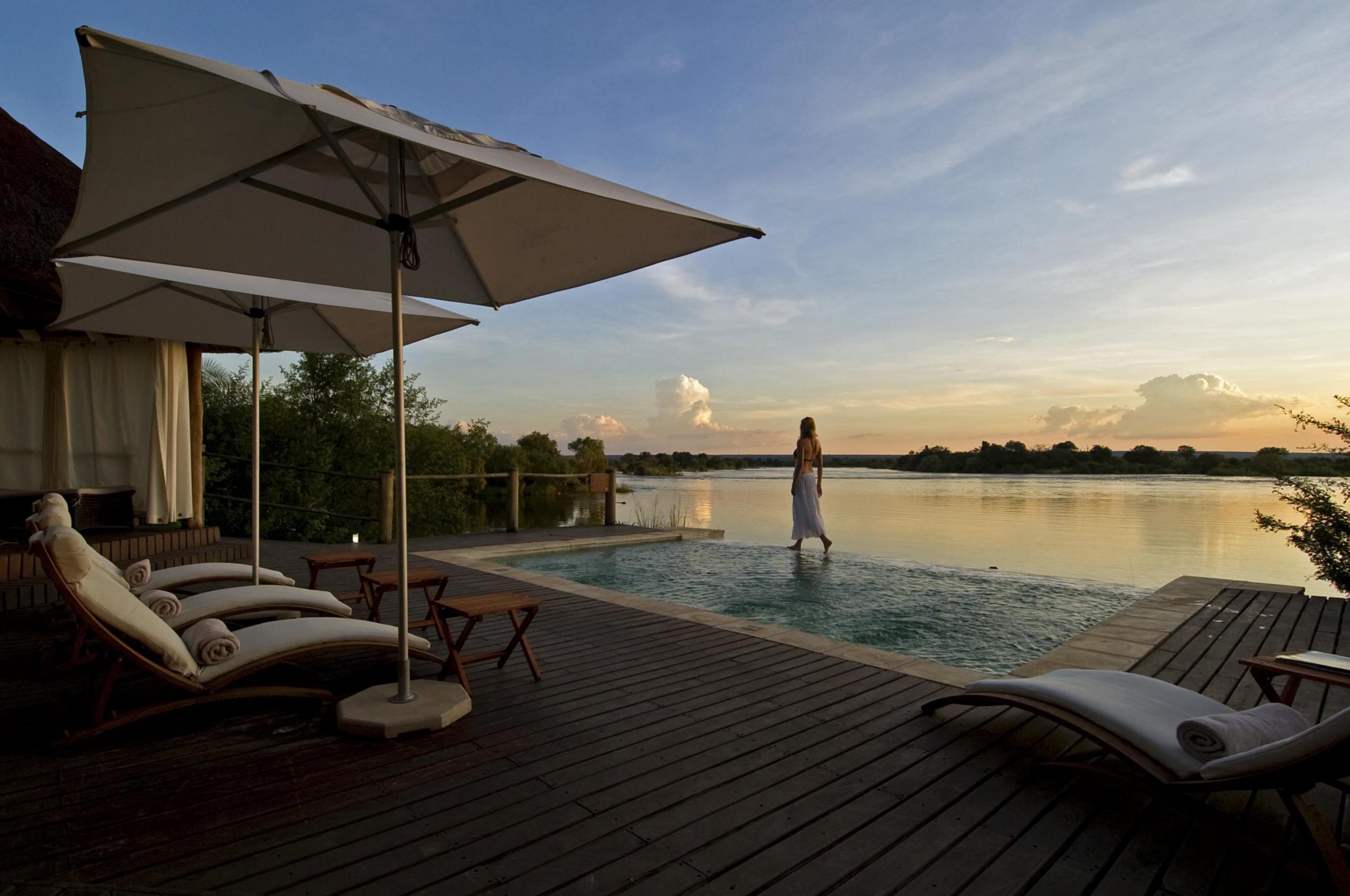 Each evening began with sundowners on the deck bar, then one of head chef Paul Ngoma's elegant suppers served by painstakingly well-drilled and charming staff, then a nightcap on our terrace. No music, no telly, just the sound of monkeys, hippos and rushing water.
The menus – halloumi salad, oxtail, poached pears, for instance – are obviously designed not to offend faint-hearted European and American palates. I'd have liked more of an African flavour, but I'm not complaining. Especially as I was able to order stir-fried crocodile, adding: "And make it snappy!"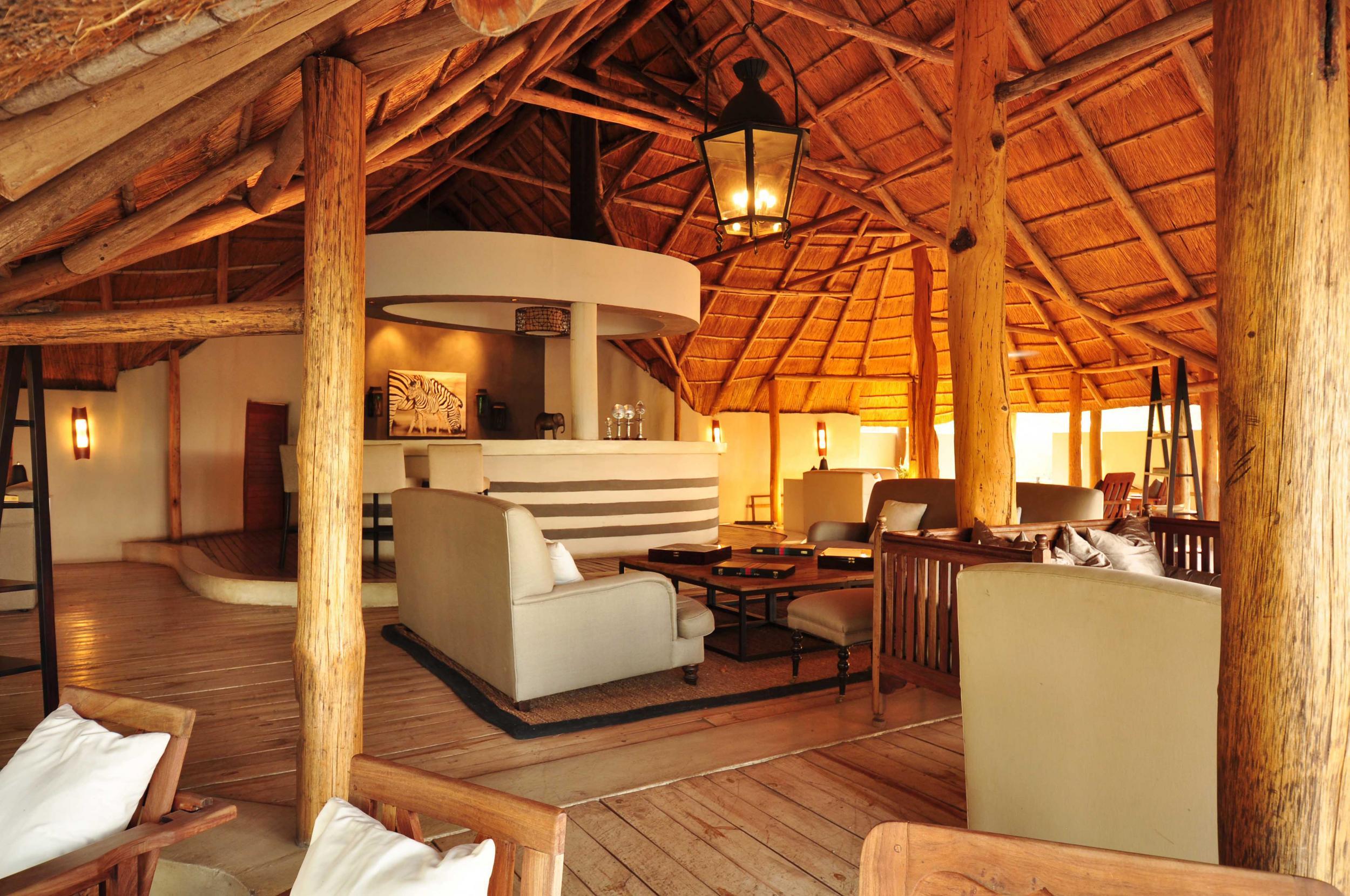 Location
Eddie, our private guide, drove us into the bush to meet a group of small, springy men, disconcertingly sporting mismatched army gear and toting AK47s. These were rangers guiding the park's nine white rhinos: the guns were for poachers. We filed slowly through the scrubby bush, until suddenly they were there: low-slung, pugnacious but indifferent, a mother and her three calves.
Over the next two days, we took the aforementioned dramatic helicopter trip over the falls, one of the few natural wonders I've seen to exceed its billing, and a walking tour through its raging spray. Eddie also took us out on a riverboat excursion – where a pair of dazzling blue-breasted starlings in the boat canopy almost upstaged the heron, stork, ibis and crocodile around us – and on a fly fishing trip where we caught nothing, but didn't care.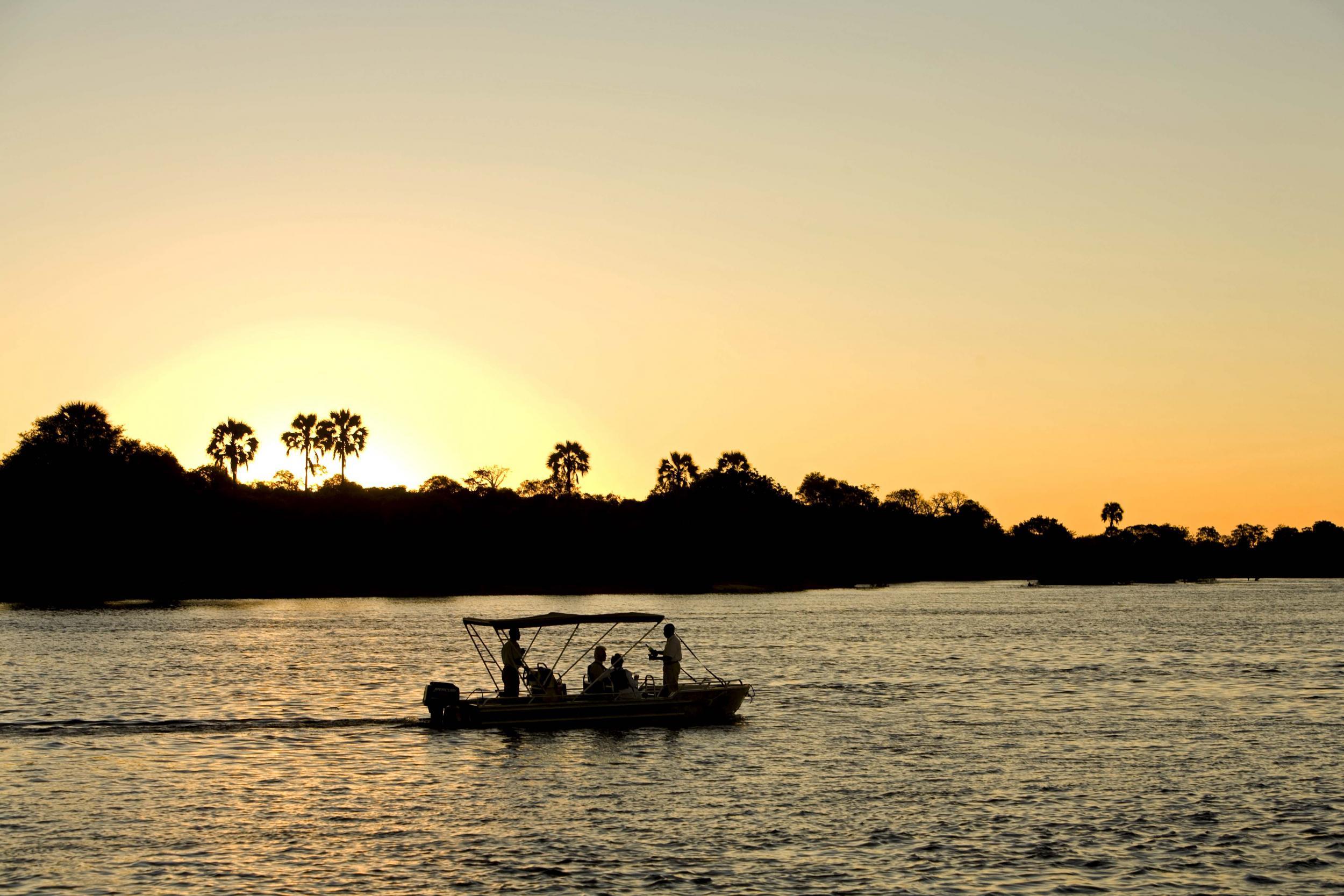 It'd be easy to skate across the surface of this place, insulated by luxury, so we also visited Nakatindi village, a settlement where Sanctuary Retreats has built a school. Just under a quarter of its 841 students are orphans of Zambia's Aids epidemic. We also toured the smart colonial buildings, rackety markets and abysmal driving of lively downtown Livingstone.
Comfort
At the far end of the camp are two ground-level Chuma Houses, accommodating four to six, each with its own dock, plunge pool and chef. Enviable as these were, I preferred being up in the trees above the mighty river – evocative of Boys' Own adventure yarns and old Tarzan films.
Not that we were exactly roughing it. Our treehouse had a freestanding bath, well-stocked fridge, overnight laundry service, a vast bed at the centre robed in a mosquito net, and a riverfront terrace bigger than some London flats.
There is a spa by the sundowner deck, and on our last morning, we had a lulling couple's massage, the river flowing by outside, before a leisurely departure for Harry Mwanga Nkumbula aiport. Somewhere on the flight home via Johannesburg, our camera was stolen from our hold baggage. It's a tribute to our stay at Sussi and Chuma that we barely cared.
Essentials
Sanctuary Sussi and Chuma Lodge, Mosi-oa-Tunya National Park, Livingstone, Zambia (01242 546609; sanctuaryretreats.com).
Yellow Zebra Safaris (0208 547 2305; yellowzebrasafaris.com) offers three nights at Sanctuary Sussi and Chuma Lodge and three nights at Sanctuary Stanley's Camp in Botswana from £3,750pp, all inclusive, with flights from London and safari activities.
Wi-fi: free
Access: the two Chuma Houses are wheelchair accessible
Rooms: *****
Service: *****
Value: ***
Source: Read Full Article