Signature Travel Network raises half a million dollars for Maui
MAUI — More than 7,000 pounds of donated items and nearly $400,000 — and counting — found its way to Maui this week thanks to Signature Travel Network's Owner's Meeting, held at the Grand Wailea here.
After Signature decided last month to go ahead with its meeting in Maui as planned, it shifted to focus heavily on giving back to a Maui raged by wildfires. Signature also limited all of its activities to the Wailea area, keeping clear of the affected area in Western Maui.
Signature encouraged attendees to "pack with a purpose" and bring items in short supply, like shampoo, deodorant and diapers. Additionally, Signature's charitable arm, Travel Elevates, collected donations for three groups, the Hawaii Community Foundation's Maui Strong Fund, the Maui Food Bank and the Maui Humane Society. All proceeds from a silent auction also went to those groups.
"I think any time you travel, when you can add some meaning to it, it makes it that much better," Signature president and CEO Alex Sharpe said Saturday during a recording of the Trade Secrets podcast. "And that's what we're all about."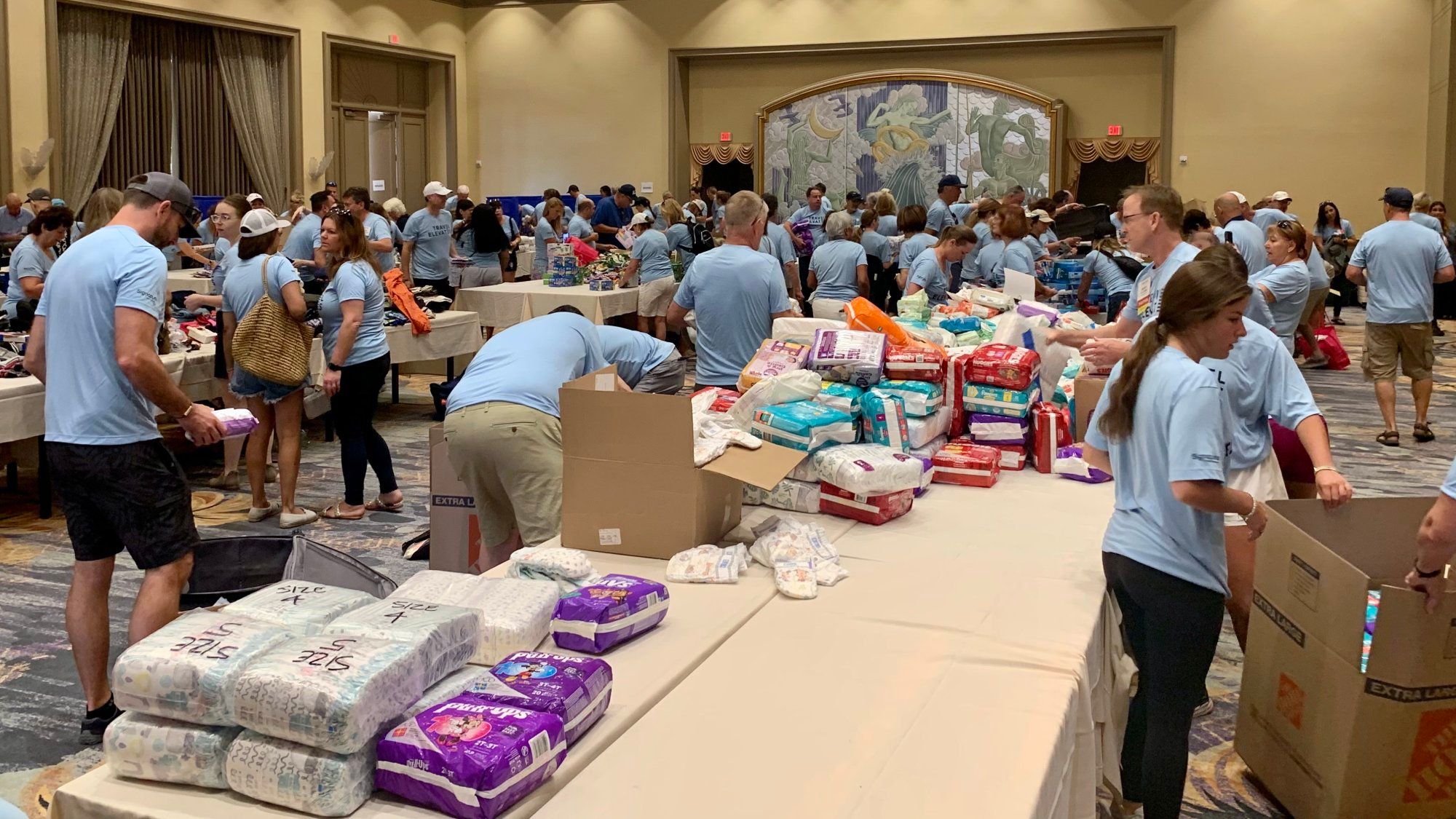 On Saturday morning, attendees packed a ballroom at the Grand Wailea, organizing thousands of pounds of supplies brought to the island then sorting them into personal hygiene packages. They included notes in the packages.
Another group prepared several thousand meals on site to go to those affected. A third group headed to the Humane Society to help sort through donations.
Dispatch: I'm in Maui, and I'm glad I came
Sharpe said Signature expected to "roar past" $500,000 in donated funds, thanks in part to an AmaWaterways incentive to donate $100 per booking.
Now, Signature hopes its travel advisors will be the vanguard encouraging clients to return to areas of Maui that are ready for visitors. Signature will support that with marketing materials.
"We have the most incredible job in the world," Sharpe said. "We're so much more influential in this world than we give ourselves credit for, but we have to use that for good."
Source: Read Full Article