The Travel Corporation taps Switzerland's sustainability success
SWITZERLAND — Step into a hotel room here, and you may notice there is no air conditioning, a comfort many travelers would never consider going without, especially during yet another record-breaking summer heat wave in Europe.
That's because in naturally cooler Switzerland, to activate air conditioning, one only needs to open the window to let in the fresh air. It's a simple idea, but it's also sustainable — something Switzerland happens to be very good at, from an extensive rail network that people rely on more than cars, to providing some of the world's cleanest tap water, derived naturally from glaciers.
It is an ethos that filters to its tourism industry and one that TTC Tour Brands is tapping into, offering travel experiences here with four of its six brands that are Swisstainable-accredited by Switzerland Tourism.
To become accredited, a Swiss business must undertake initiatives such as reducing carbon emissions, adopting renewable energy sources, implementing waste-reduction programs, enhancing supply chain transparency or supporting local communities. 
On a cross-Switzerland trip in July, a group of 40 travel advisors saw firsthand how those brands — Trafalgar, Luxury Gold, Insight Vacations and Costsaver — offer itineraries provided by Swisstainable-credited businesses, including hotels, restaurants, motorcoaches and excursions.
That meant a Trafalgar Be My Guest experience on Lake Lucerne was held at a family-run farm with dinner made with homegrown produce. Make Travel Matter experiences offered by Insight, Luxury Gold and Costsaver featured a ride on an open-air cable car to Mount Stanserhorn — cable cars are low-carbon and reduce vehicles on the road.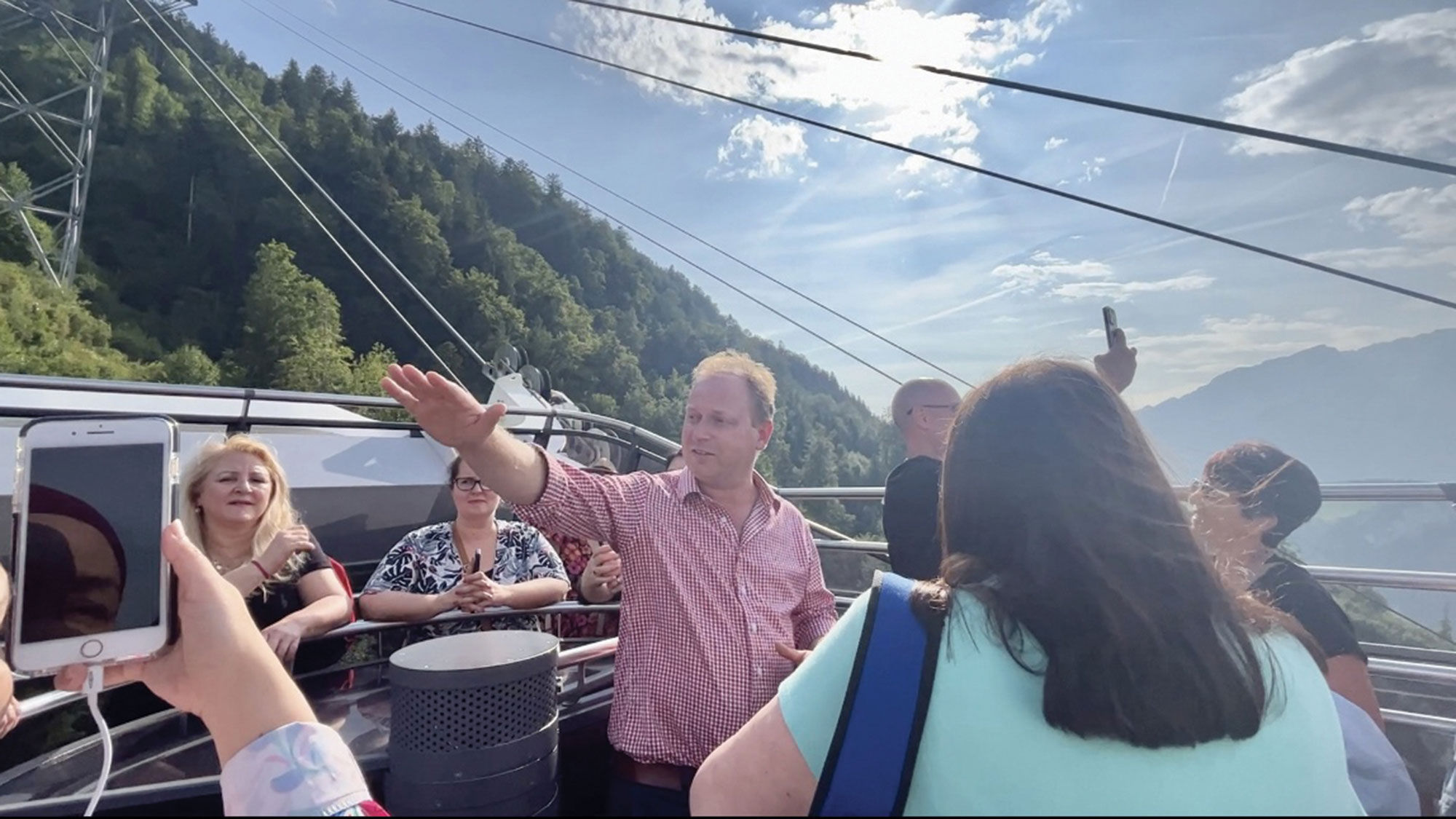 Trafalgar tour director Michael Thomas said the Swisstainable trip was designed "to show advisors that travel can be sustainable and also highlight the fact that travel needs to be sustainable in the context of the current environment." 
Darlene McClung, an advisor with Frosch Travel in Charleston, S.C., was impressed with how much sustainability factored into not only this trip's itinerary, but how it is part of everyday life in Switzerland. "I have already started telling clients about the public water fountains and all the locally sourced food," she said. "I love how the Swiss are working on sustainable travel. I think that will matter to clients."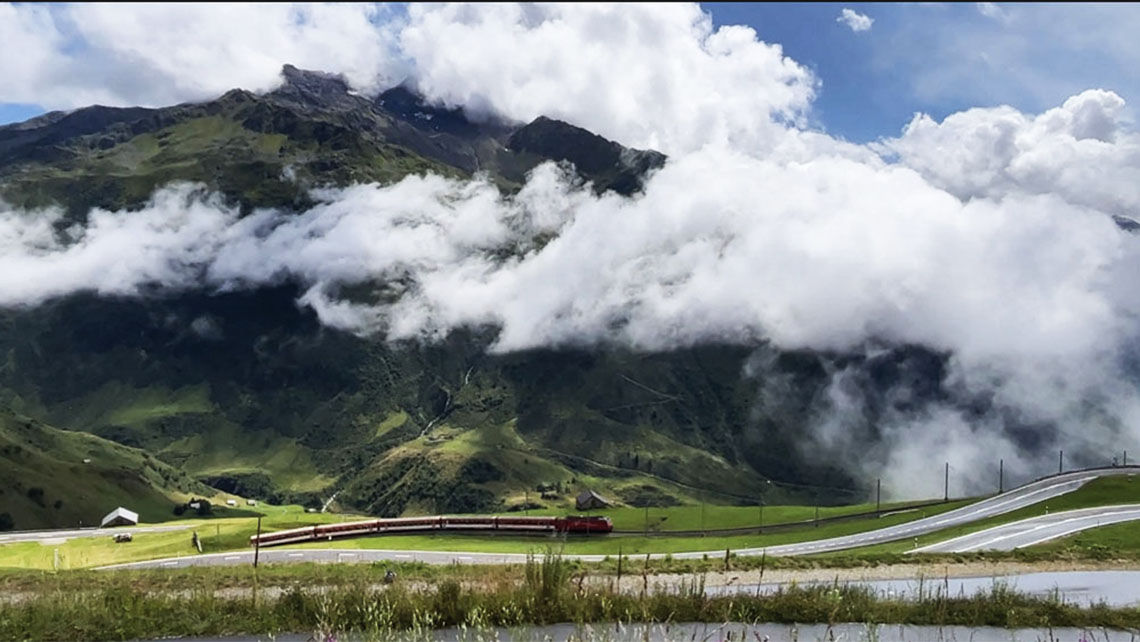 Learning and sharing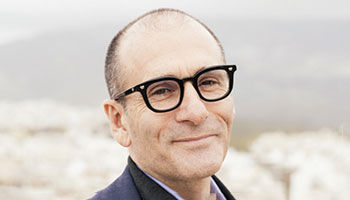 Tollman talks with senior editor Nicole Edenedo about the company's commitment to sustainability and its goal of reaching net-zero carbon emissions by 2050.
With a booming global population meaning that more people are traveling even as the effects of climate change worsen, Thomas said that TTC wants to offer sustainable travel options. And Switzerland may prove to be a blueprint for how The Travel Corporation incorporates sustainability practices into all 40 of its international brands — and how it works with the tourism industry in each destination to do so.
"Switzerland has really become the prototype that everyone is trying to understand," said Gavin Tollman, CEO of TTC Tour Brands. "A lot of destinations speak to us about what more they could be doing and how they could be doing it."
The company is currently working with VisitScotland on its sustainability efforts, collaborating with the tourism board there and sharing all of its best practices on how to create a sustainable travel industry.
"It's not about having a competitive advantage," Tollman said. "We should all create an open source code and share the best practices and how to approach sustainability." 
Source: Read Full Article