This is why discerning travellers should swap Santa Fe for Albuquerque
For years, Albuquerque languished in the shadow of New Mexico's picturesque capital Santa Fe. But travellers who take the time to explore the city will discover it has much to offer, from balloon rides over rakishly beautiful desertscapes to hiking trails snaking alongside the Rio Grande. There's a bold food scene led by chefs taking full advantage of exceptional regional produce and a thriving artistic community.
Albuquerque's old Sawmill District is in the midst of a revival too. Quirky shops and a stylish boutique hotel are already in place, and in the near future the neighbourhood will boast designated artist lofts and studios in addition to a food hall. It's just one more reason to visit this eminently charming enclave.
What to do
See the sunrise from a hot air balloon
Every October, hundreds of brightly hued balloons fill the skies over Albuquerque during the largest hot air balloon festival in the world. Even if you can't make it for the main event, you can learn about the pioneers of flight at the Anderson Abruzzo Albuquerque International Balloon Museum, which features a "4-D" film simulating the experience of drifting up into the air.
If you want to splurge on the real deal, book an early morning trip with Rainbow Ryders. During the hour-long flight you'll soar over the Rio Grande, see the sun's first rays strike the Sandia Mountains, then toast the new day with a glass of bubbly once you touch the ground. Sunrise Balloon Ride from $149 (£115).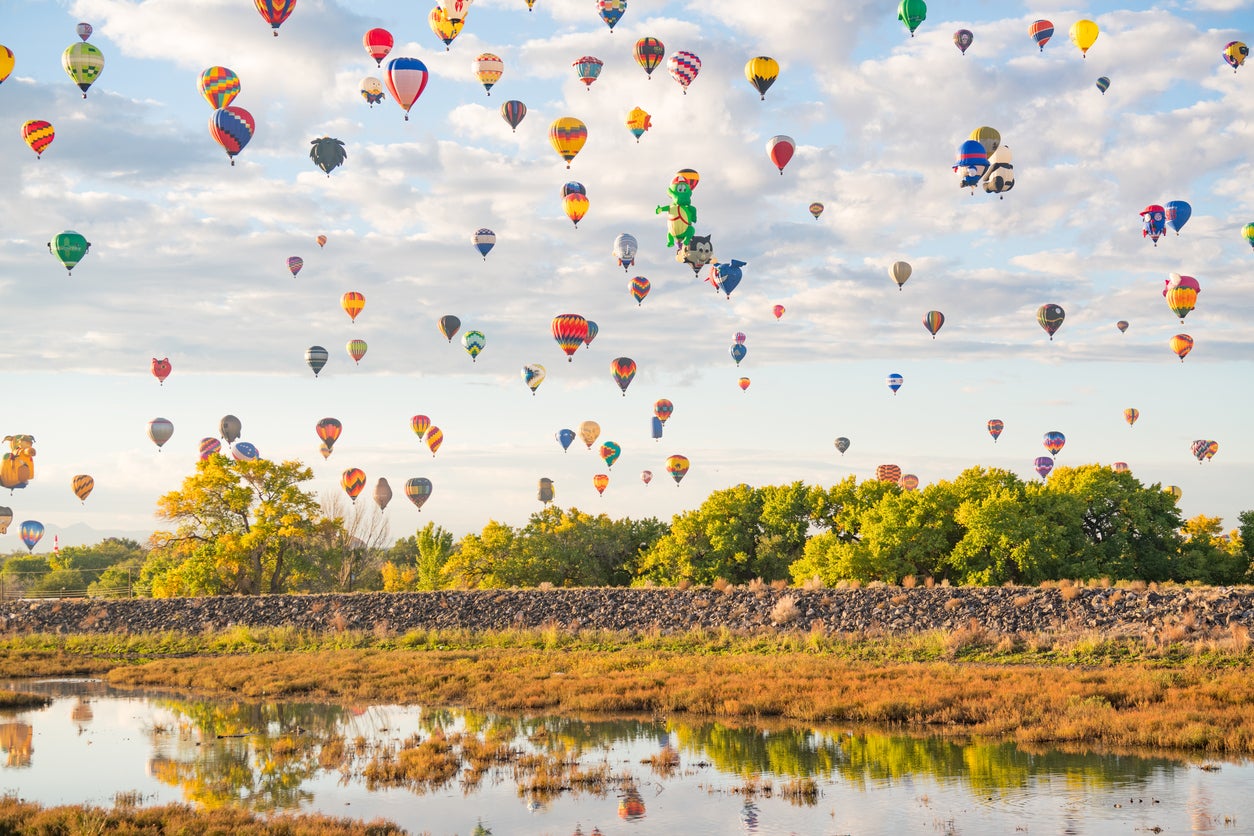 Go for a bike ride
The varied terrain surrounding Albuquerque is ideal for cyclists, especially now the city has opened a 50-Mile Activity Loop, which partially connects more than 600km of trails.
While there's nothing to stop you riding around on your own, the tours run by the husband-and-wife duo at Routes Bicycle Tours and Rentals are worth the money. With the Biking Bad Tour ABQ, fans of Breaking Bad can follow in Walter White's footsteps to filming locations around town, while the New Mexican Chile Bike Tour includes stops at six different eateries to sample traditional dishes. On the newly launched Spirit of ABQ bike tour, a certified yogi takes travellers over ancient lava fields and past clusters of cottonwood trees. Cycling tours from $55, with bike rental.
Snap a selfie on the aerial tram
When it first opened more than 50 years ago, the Sandia Peak Tramway was widely considered a marvel of modern engineering. At 4.3km in diagonal length, it remains the longest aerial tram in North America and makes for a jaw-dropping ride. Over roughly 15 minutes, passengers ascend 1,200m above sheer rock faces. Adult tickets cost $25.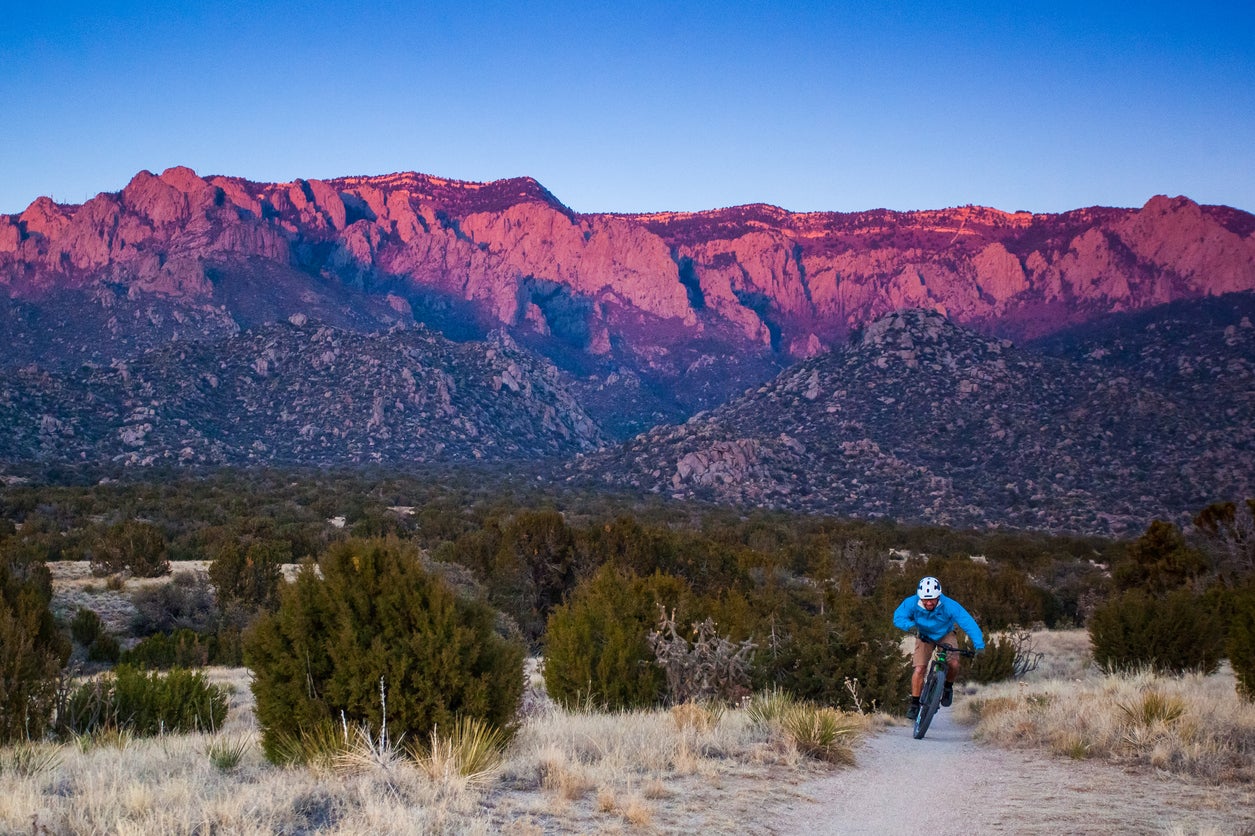 See the great outdoors
The raw natural beauty of the American Southwest has inspired generations of adventurers and artists. Watermelon Mountain Tours leads small groups to explore some of the area's most heart-stopping sights, from petroglyphs etched into the walls of Boca Negra Canyon to the otherworldly volcanic rock features of the Kasha-Katuwe Tent Rocks National Monument. Tours from $79.
Where to stay
With a design that draws heavily on the formations of Chaco Canyon and the intricate patterns used by Navajo weavers, Hotel Chaco is deeply rooted in its southwestern surroundings. Interior designer Kris Lajeskie incorporated subtle nods to indigenous culture into virtually every room and the gallery showcases work by Pueblo artists and artisans. During your stay, be sure to arrange a guided visit to the canyon, where you'll visit ruins in an inspiring setting. Doubles from $187, room only.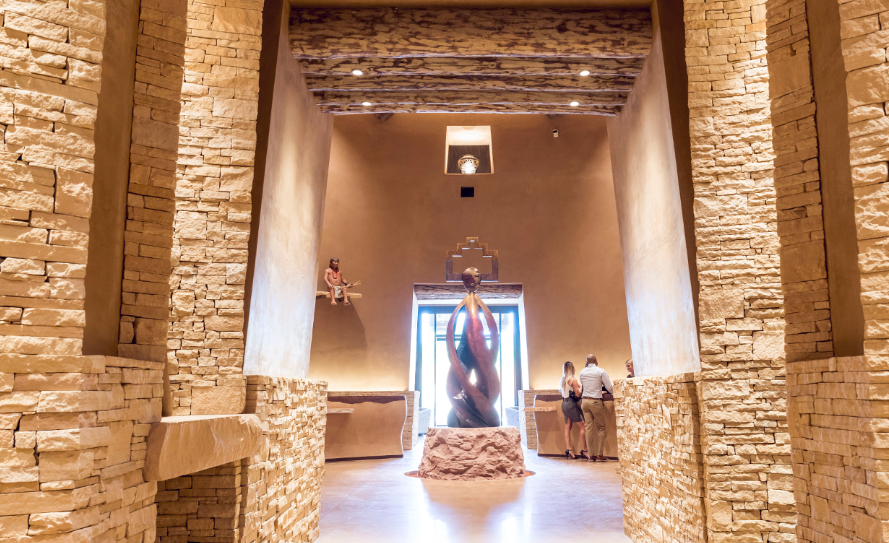 The intoxicating scent of freshly harvested organic lavender perfumes the grounds of Los Poblanos, a working farm that also hosts a friendly population of alpacas and peacocks. John Gaw Meem, New Mexico's most famous architect, infused the ranch with his signature style in the 1930s, while the sprawling gardens come courtesy of Rose Greely, one of the first female landscape architects in the country. Start your day with the avocado toast topped with green chile jam and quail eggs at Campo, the hotel's sun-drenched eatery. Doubles from $240, room only.
Where to eat
Thanks to a burgeoning community of ambitious chefs, foodies are spoilt for choice in this town. MÁS – Tapas y Vino dishes up inventive small plates like rabbit with pimenton de la vera barbecue sauce, and burnt rosemary salsa verde. Even the classics get an upgrade – the addictive patatas bravas are confited before being fried to a crisp and served with a garlicky smoked paprika aioli.
New Mexico's cuisine, which draws on the culinary heritage of the indigenous Pueblo people, is startlingly complex and not to be missed. Dig into a mammoth breakfast burrito in the leafy garden at Casa de Benavidez, an institution for roughly half a century, or load up on enchiladas for dinner at El Pinto, which grows many of its own vegetables and raises cage-free hens.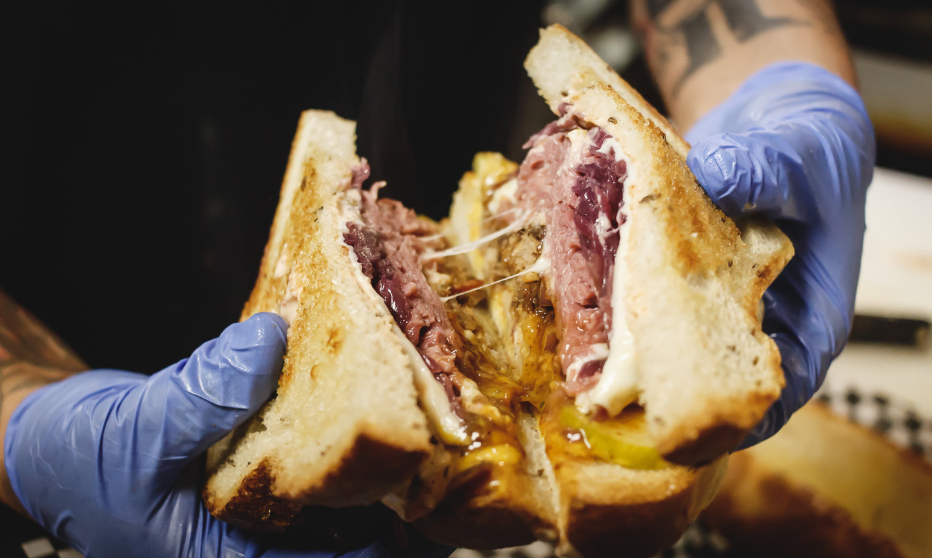 Two of the best meals in town are by fearless female chefs who cleaned up on the cooking competition show Chopped. Grab one of Marie Yniguez's epic sandwiches stuffed with super-slow barbecued meats at Bocadillos, or visit Farm & Table, for a showstopping al fresco meal highlighting seasonal produce with dishes including crisp-skinned rainbow trout drizzled with poblano crema.
Where to drink
Albuquerque's brewing scene has exploded in recent years, meaning craft beer aficionados now have dozens of haunts for lagers and ales. Many of the best spots, including Canteen Brewhouse, are not surprisingly in the Brewery District.
If you want to try something you'll never find out of town, head to Kaktus Brewing Co, a nanobrewery known for serving up suds alongside pub grub like pizza topped with jalapeno-elk sausage, mushrooms and truffle oil.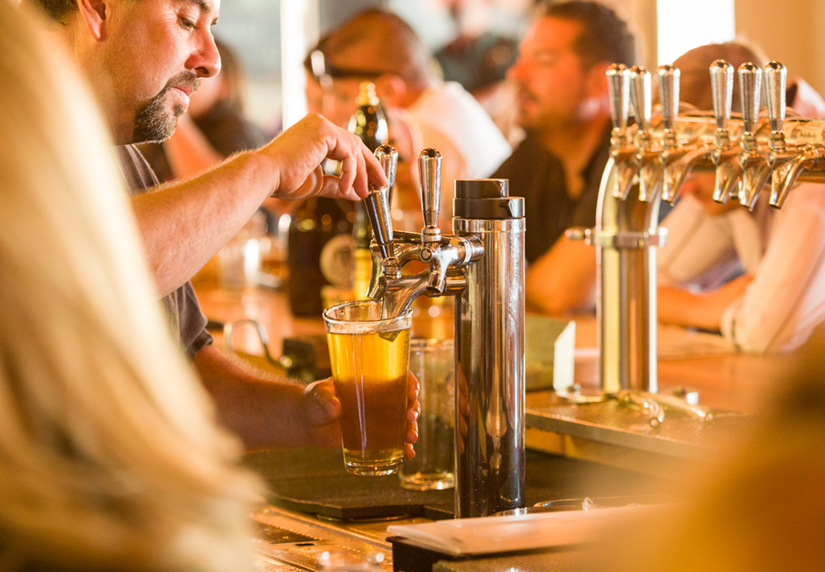 Meanwhile, Bow & Arrow, a brewpub founded by Shyla Sheppard and Missy Begay – two ambitious social entrepreneurs who grew up on Native American reservations – pours IPAs, saisons and sours with local ingredients like wild sumac and blue corn.
Where to shop
Travellers get a taste of things to come in the Sawmill District when they stop by Spur Line Supply Co, a thoughtfully curated store showcasing products by New Mexican artisans. Stock up on vinyl at Hy-Phy records in the back, or pick up one of the custom-blended fragrances by Dryland Wilds, all of which are made from desert botanicals, and which include several invasive plants.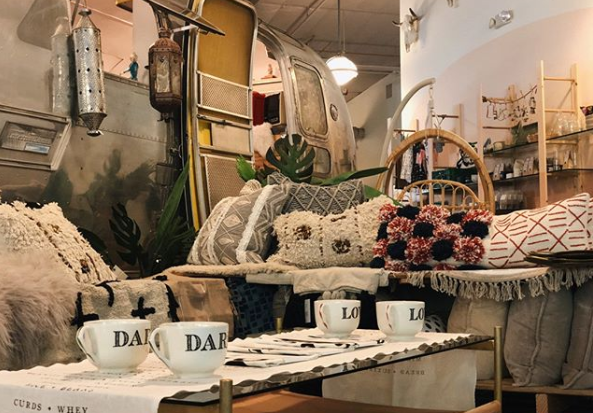 For a more traditional souvenir, swing by Skip Maisel's, a treasure trove of handcrafted indigenous jewellery that opened its doors in the 1930s on Route 66.
Architectural highlight
Built in 1793, the San Felipe de Neri Church is one of the oldest and loveliest buildings in the historic town centre. Multiple renovations and additions over the centuries have left it a patchwork of architectural styles. Admire the Gothic Revival touches or simply soak in the tranquil ambiance inside.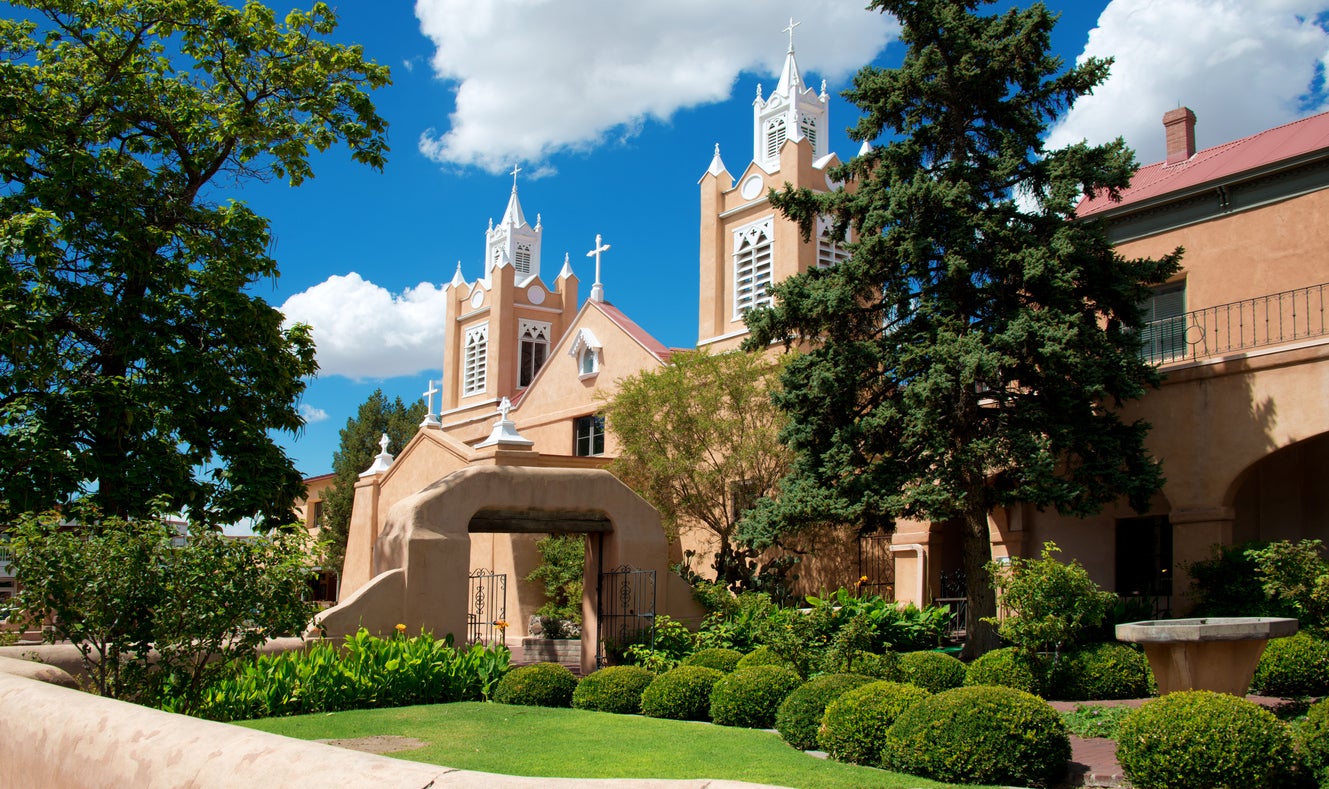 Nuts and bolts
What currency do I need?
US dollars.
What language do they speak?
English, but Spanish is widely spoken and many establishments and signs are bilingual.
Should I tip?
Tipping of around 15 to 20 per cent is expected.
What's the time difference?
Albuquerque is GMT+7.
What's the average flight time from the UK?
There are no direct flights from London to Albuquerque; expect to travel around 12 hours.
Public transport
ABQ Ride buses make it relatively easy and affordable to traverse downtown but renting a car makes getting around much easier.
Insider tip
Burritos are a staple here served at breakfast, lunch and dinner. Order like a local by asking for yours "Christmas" style – topped with a brick-red sauce made from dried chilies and a zingier green version, made with fresh ones.
Source: Read Full Article