Virgin Group consolidates hospitality businesses into one division
Virgin Hotels and retreat collection Virgin Limited Edition are coming together under a new parent brand, Virgin Hotels Collection.
Virgin Hotels has six lifestyle properties in Chicago, Dallas, Nashville, New Orleans, Las Vegas and Edinburgh, Scotland. Virgin Limited Edition includes Virgin Group founder Richard Branson's 74-acre private retreat Necker Island in the British Virgin Islands as well as luxury safari camps and mountain lodges.
Also joining Virgin Hotels Collection is the recently launched Virgin Residences.
As part of the consolidation, Virgin Hotels CEO James Bermingham has been named CEO of Virgin Hotels Collection, effective April 1. Jon Brown, CEO of Virgin Limited Edition, will step down from his post at the end of March.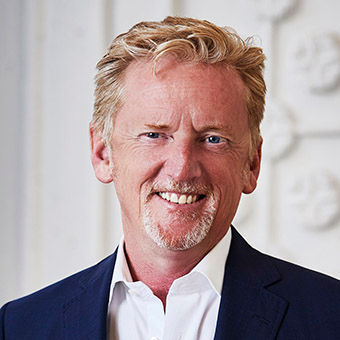 "Virgin Hotels has a very strong North American presence, and we're operating with great success in Scotland, but Virgin Limited Edition brings great global experience in markets where we are not," Bermingham told Travel Weekly. "And then when [factoring in] synergies that we have with our other sister Virgin companies — whether that's Virgin Atlantic Holidays, Virgin Atlantic, Virgin Galactic or Virgin Voyages — we've just doubled the opportunities."
According to Bermingham, the merge underscores Virgin Hotels' efforts to expand into resorts. 
Virgin Hotels has 30 active projects in the pipeline, roughly a third of which are in resort destinations. Virgin Limited Edition is similarly in expansion mode, with seven projects in the works.
"We're prioritizing locations where Virgin Atlantic flies or Virgin Voyages sails, or where there's a strong Virgin brand awareness," said Bermingham. 
Among the regions that are a priority for future expansion are the Caribbean; beach and mountain resort destinations in North America; resort markets throughout Mexico and Central America; and Europe, with a focus on destinations where Virgin Voyages is active, including Spain and Greece.
Source: Read Full Article