Complex shipbuilding process upended by supply slowdowns: Travel Weekly
Coordinating the shipment and delivery of the multitude of materials needed to build a cruise ship was a balancing act before Covid-19, but supply-chain issues born from the pandemic are turning the industry on its head.
Carnival Cruise Line, Ritz-Carlton Yacht Collection and Seabourn have all said in the last six months that supply-chain disruptions were causing them to delay bringing ships back into service or finishing ones under construction. 
"I've never seen anything like this, and I don't think anyone else has, either," said Lawrence Rapp, a principal consultant for cruise line newbuilding and operations at Seawise Consulting Group. "Of course, you'd have containers that would go awry or things that would be delayed, but not anything like the regularity in the volume that we're seeing now."
Before the pandemic, ships came out on time, said Rapp. The Emerald Azzurra had already delayed its first sailing in January by six weeks due to the "continually changing travel landscape" brought by the pandemic. A few days before the mid-March maiden voyage of the 100-passenger vessel, shipping containers loaded with its furniture and decorations had yet to arrive, with dining tables, chairs and art missing.
"We suddenly realized things weren't coming," said hotel director Petros Zarpanely, who dispatched teams to scour Jordan, where the ship was docked, to find temporary replacements at furniture stores. Unsure the icemaker would arrive on time, the crew bought more than 1,100 pounds of ice. 
Lindblad Expeditions has faced similar scrambles throughout the last year to source its vessels.  
"We've been on the phone trying to chase down lines, china, pillows and other parts," Bruce Tschampel, Lindblad's vice president of hotel operations, said at the Marine Hotel Association's Symposium at Sea in October, according to Cruise Industry News. 
"We're really remote where our ships are. When we get a container, it's like Christmas. All the presents get opened, and if we're missing something, we're in big trouble."
According to Rapp, the shipbuilding and delivery process is one of the most complicated endeavors on the planet, one that he compared to "sending people to the moon." Coordinating suppliers and contractors is a finely tuned process, and one where one contractor's work will dovetail with another's and then another's.
The consequences of supply-chain delays has ripple effects through the cruise ecosystem. It puts pressure on shipyards that have an obligation to deliver projects on time and can land them in default of their contracts and be financially costly. Too many of those delays, said Rapp, could make shipbuilding unprofitable. 
When cruise lines cancel sailings, that's costly for the ports and businesses that rely on cruise passengers and means more unpaid work and the possible loss of commission for travel advisors. 
Of course, canceling departures and issuing refunds is very costly for the cruise lines. Up until now, Rapp said that some lines were OK with the delays due to depressed demand during the pandemic, when  many ships were already in lay-up and not sailing. That gave the shipyards and cruise lines room to negotiate delivery timelines that didn't exist before the pandemic. 
With travel restrictions being lifted and destinations reopening, the lines may not be so flexible. 
Several ships have faced repeated delivery delays. One is Seabourn's Venture, the luxe line's first expedition vessel, which was originally due in June 2021. The line cited "pandemic disruptions and related supply chain challenges" at the T. Mariotti shipyard in Genoa, Italy, when it pushed back its launch to December 2021, then again until April and now July.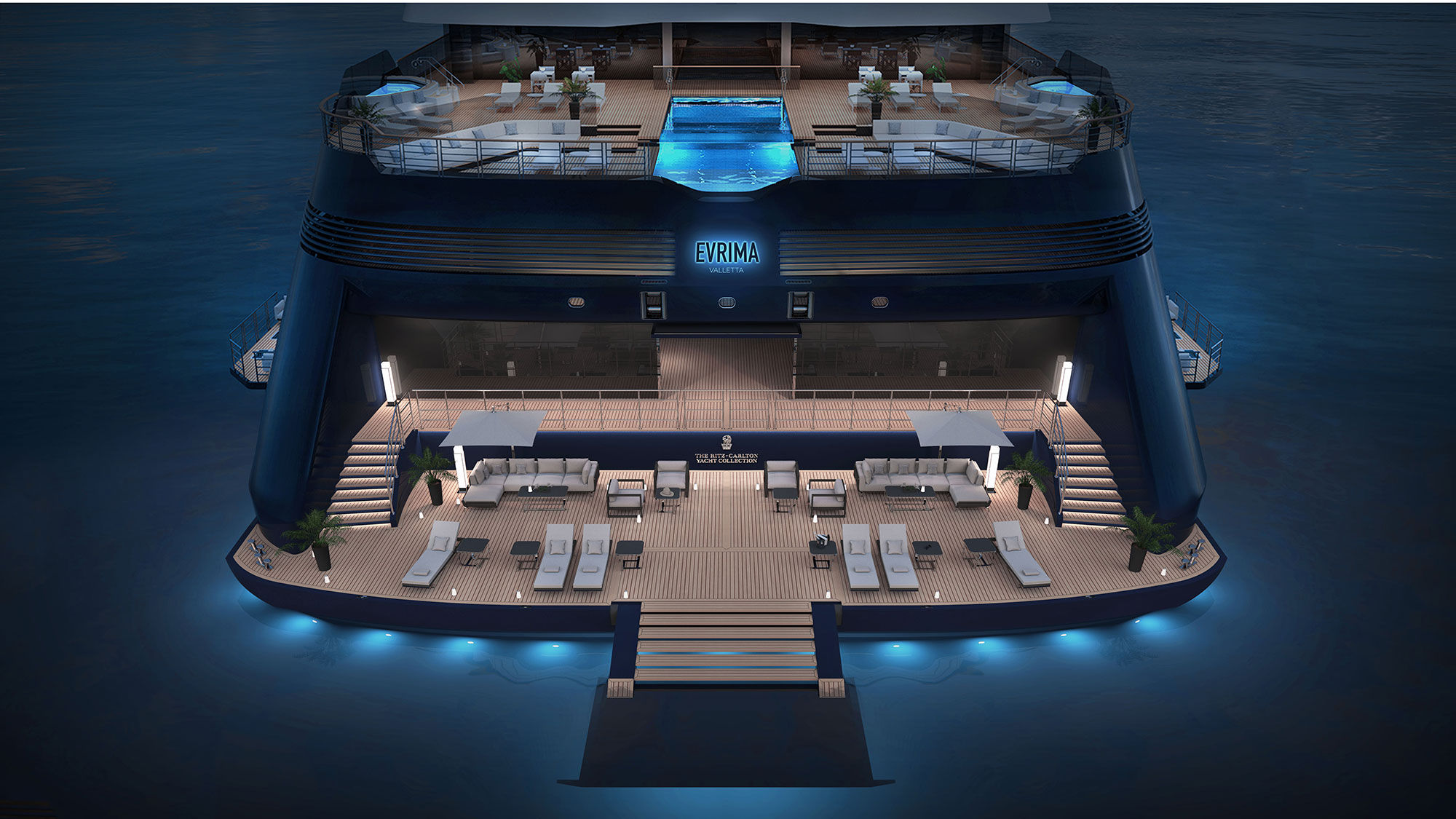 The Ritz-Carlton Yacht Collection is still waiting on its first ship, the Evrima, which was originally scheduled to debut in January 2020 but was repeatedly set back by issues at the Hijos de J. Barreras shipyard in Spain and then the pandemic. Two years ago, the ship's owners took ownership of the yard but they still haven't gotten the Evrima out to sea. Citing "ongoing supply chain and labor challenges created by Covid and the impact on construction operations," the ship is now set to sail on Aug. 6.
And last September, Carnival delayed until 2022 the return to service of several ships, citing supply chain issues. 
Delays are all over the globe, said Walt Nadolny, a maritime professor emeritus at the State University of New York who formerly worked for Carnival and Norwegian Cruise Line. He noted that those delays are  a problem for ships that may be waiting for furniture from Sweden, glassware from Italy, tile from Mexico and soft goods from India. 
Many supply-chain delays are coming from China, whose zero-Covid policy has slowed productions and deliveries, as well as America's West Coast ports, where congestion is contributing to "enormous" delays in deliveries in products from Asia. 
With the war in Ukraine adding yet another wrinkle, Nadolny said that ship designers might begin looking closer to the shipyards for finishing materials.
"I think it will take a while to clear up," he said of the delays. "I really don't think we're going back to a fully integrated global economy anytime soon. Between the pandemic and the war, I think we're looking at doing things closer to home, which is maybe good for closer-to-home, but bad for prices." 
Tom Stieghorst contributed to this report.
Source: Read Full Article