How Explora Journeys is fashioning itself for resort vacationers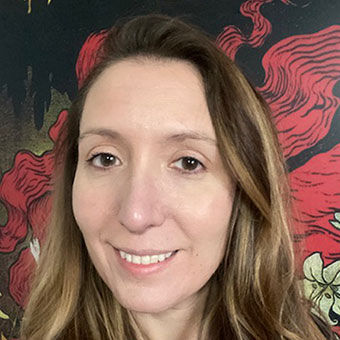 I like to think the cruise industry has a love-hate relationship with hotels. Cruise executives constantly talk about how cruises are a better value than land-based hotel and resort vacations, but lines also look to hotels for inspiration to incorporate into their products.
Take Explora Journeys, for example. I recently chatted with Jason Gelineau, head of product for Explora Journeys, following the launch of the Explora I, its first of six ships. I wanted to know how this product is different from the rest of the pack of luxury cruise ships, and he painted me a picture of a land product.
The key difference between MSC Group's first luxury line and other luxury brands, he said, is it aspires to feel like a product that guests would find on land, like a boutique European hotel with the kind of natural light, decor and spaciousness of a resort. Why? Providing a luxury land-like product "that just so happens to be at sea" is key for attracting the next generation of travelers, he said.
Several cruise lines have similar mentalities. Harry Sommer, now CEO of Norwegian Cruise Line Holdings, told reporters during this year's Seatrade Cruise Global conference that he is more interested in scoping out hotels and resorts than he is looking at competitors on the seas. Celebrity Cruises, meanwhile, is marketing itself as a "luxury resort at sea." Looking through a different lens, several hotel products are trying to bring their signature land product and their loyal customer base to the water, including Ritz Carlton, Aman and Four Seasons. 
To strengthen a likeness to land, Explora Journeys did two things: it hired 60% of its hotel crew from land-based hotels and resorts, and it closely studied customers from brands like Aman, Belmond and Cheval Blanc to understand what that demographic was looking for.
"We're creating a brand for the future guest, the discerning traveler," Gelineau said. "We're not trying to attract or please guests who have been sailing for 30 years — we know that when they come, they will enjoy it. But what we're looking at is: Who's going to be with us for the next 30 years? — and it's traditionally people who may not have been what you call 'cruise guests.'"
The customers Explora Journeys is going for are younger, he said. Their average age is somewhere in the early to mid-50s, and those travelers are looking to invest in quality brands and products that resonate with their personal beliefs. For that reason, the line is filling its ship with brands it thinks those customers will appreciate, like quality Illy coffee from Italy, three self-playing Steinway & Sons pianos per vessel and Dyson hair dryers in the cabins.
"They have choice. They know what's out there, and they want to know that when they invest in our brand, they're getting a return on their investment," Gelineau said of Explora's potential guests.
He said Explora also found that choice and variety are important to this customer base. That has driven the line to offer a mix of bars, restaurants, lounges, enrichment programs and entertainment experiences so that guests have more choices about what to do and when. After all, guests typically have much more freedom to explore the area around a hotel or resort compared with being confined to a ship at sea.
"They did not like structure, because in their day-to-day life, they have structure," he said.
Source: Read Full Article