Ritz-Carlton sales chief: Tap into our brand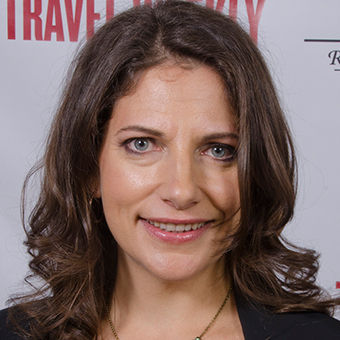 With the recent appointment of Kristian Anderson to vice president of global sales for the Ritz-Carlton Yacht Collection, the industry's newest luxe cruise brand is sending a signal that it is shoring up its positioning within the travel advisor segment.
Anderson will head up all facets of the company's sales operations, including the development of strategic partnerships with retailers. He's well known in cruise circles for most recently being executive vice president of global sales for Uniworld Boutique River Cruises and, before that, Silversea's senior vice president for North America.
At Uniworld, he oversaw the addition of tools and support for the trade, and in an interview, he said that Ritz-Carlton Yacht Collection is doing the same. It is introducing an enhanced Travel Professional Portal with a series of sales tools advisors can download, customize and share with clients, and it plans to roll out an online educational program for travel partners to learn more about the product and gain confidence in selling it.
"This is just a preview of what's to come, but most importantly we look forward to developing our relationships further and creating lasting partnerships with the travel partner community," Anderson said. Travel advisor support of the Yacht Collection product "is essential to our success" he said, adding that it also plans to have a greater presence at trade events next year.
Benefits of Marriott Bonvoy
Another advantage Ritz-Carlton Yacht Collection will offer advisors, Anderson said, is that it will debut as part of Marriott Bonvoy, the only cruise line to be part of the world's biggest hotel loyalty program.
"A key differentiator of our participation in the program is that guests can reserve their voyage through their preferred travel advisor to earn and redeem points when they sail with us," Anderson said.
Lat year, Ritz-Carlton Yacht Collection CEO Douglas Prothero told Travel Weekly that about 40% of bookings had come from existing Ritz-Carlton customers. Anderson said advisors should tap into this segment.
"I'm sure there are travel partners out there who can think of a few Ritz-Carlton enthusiasts in their own client database that our yacht experience would appeal to," he said. "From an exposure perspective, our participation in the Marriott Bonvoy program places us in front of a massive number of customers who may have never considered a cruise before but would entertain a highly curated, yacht-style experience by Ritz-Carlton. The idea that we can bring a new segment of customers who are familiar with the entire Marriott luxury portfolio of brands into cruising is really exciting and uniquely exceptional."
That affiliation, Anderson believes, will give the line an edge among new and existing upscale cruise products, saying the brand "is in a category of its own."
"The Ritz-Carlton brand, which is already synonymous with land-based luxury, will allow guests to easily identify with the ethos and experience we are bringing to sea," he said.
Source: Read Full Article