Avoid the crowds at these 9 European beach destinations
There's nothing quite like spending time at the beach on a summer's day – and for some, even a dip in the depth of winter is irresistible.
The sea provides so many joys, from helping us with our mental health to feeding us handsomely.
One thing we can all agree on is that a crowded beach is never fun.
With that in mind, The Independent's travel team have picked out some of the lesser-visited beach hangouts in Europe for when we can get away from it all.
Sopot, Poland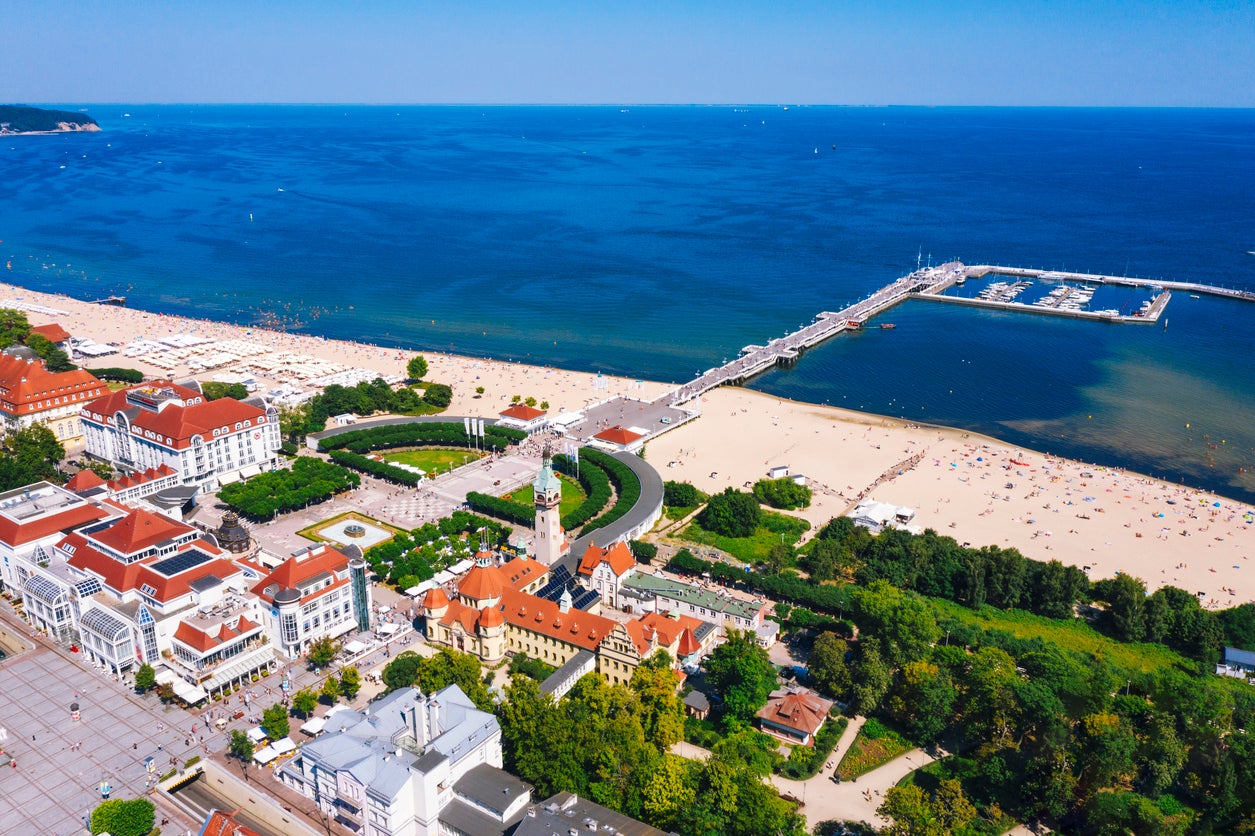 The Baltic coast of Poland is sea-bathing heaven, though the water could be a touch warmer. The shore comprises a couple of hundred miles of sandy beach and my favourite is the handsome 19th-century resort of Sopot – just a 20-minute train ride from the city of Gdansk, beyond the former Lenin shipyards. You can enjoy a vast swathe of soft white sand and benign sea on a beach that is ideal for young families, in a resort with 20th-century prices. If you can tear yourself away from the beach, take a trip from the end of the pier across the bay to Hel – a pretty fishing village at the end of a spit, and the eastern extreme of Puck County. SC
Tarifa, Spain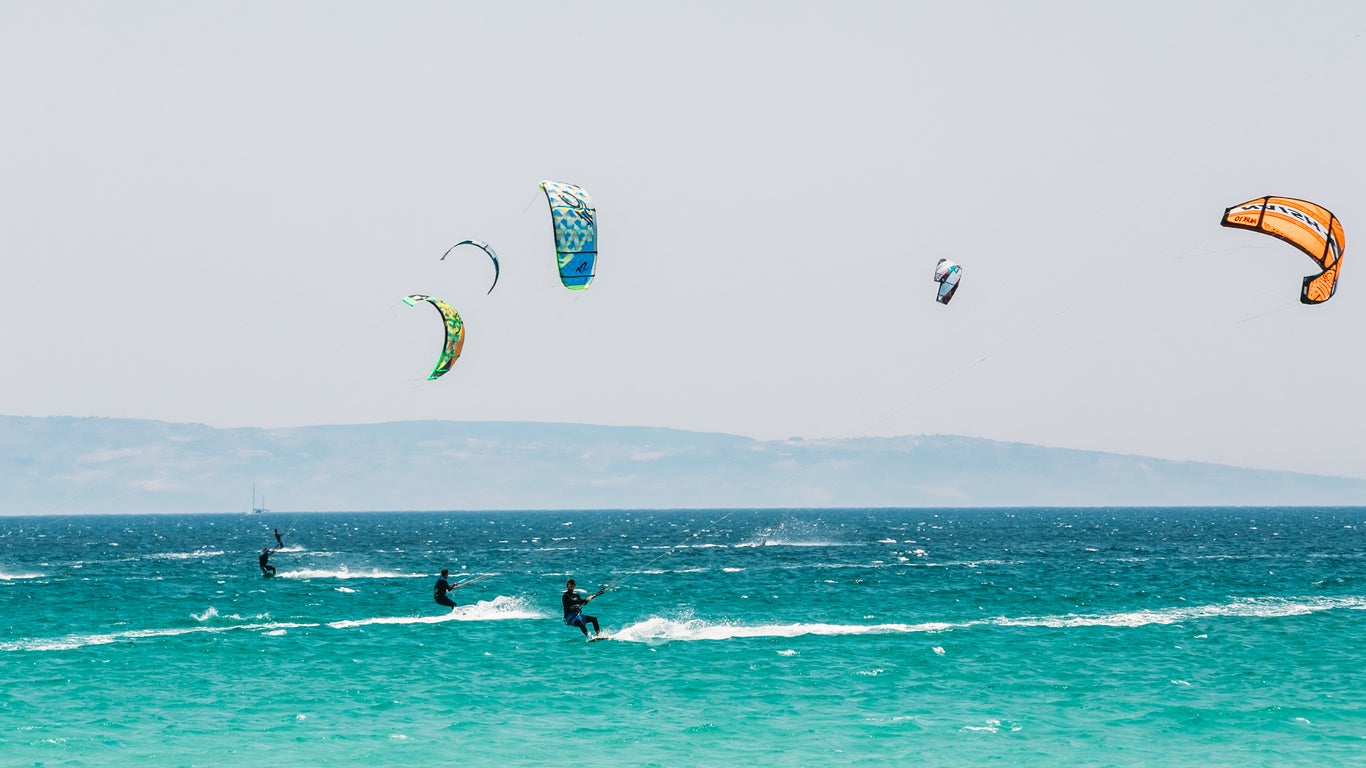 Known as the wind capital of Europe, Tarifa has long been a pilgrimage site for wind and kitesurfers. Its spot on the southern tip of Spain, the final frontier before you cross the strait into Morocco, rewards it with mild winters and long summers. While it's almost always busy out on the water, the beach is practically deserted – until the wind dies down, that is. A Bohemian vibe reverberates through town and history-lovers will find plenty of Moorish history to explore. It's here, between dips in the ocean and plates of tapas and cold beer, that I got through the tears and joys of Tolstoy's Childhood, Boyhood, Youth. QX
Aran Islands, Ireland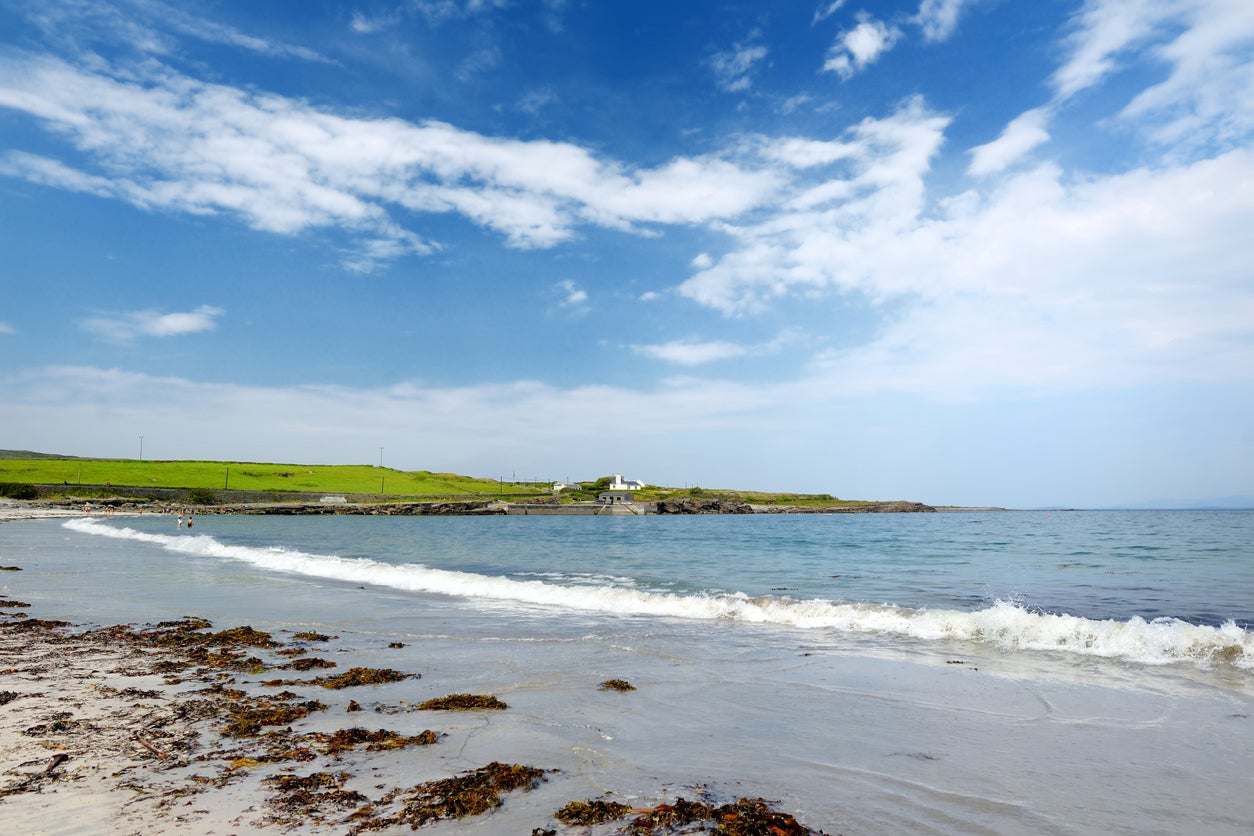 The Aran Islands off the coast of Galway in Ireland (not to be confused with the Isle of Arran in Scotland) are not your typical "beach" destination perhaps, but they're all the better for it. They may be best known for providing the overhead shot of "Craggy Island" on the opening credits of Father Ted (and the biggest, Inishmore, even plays host to an annual festival dedicated to the show), but their real charm lies in their rugged, lonely beauty. While the North Atlantic doesn't have quite the warmth of the Caribbean seas, Kilmurvey Beach on Inishmore makes up for it with pale sand and clear waters. And further along the coast you'll find a resident seal colony just waiting to be befriended, from afar. HC
INDY/GO Weekly Newsletter
TIME TO TRAVEL!
Read our full mailing list consent terms here
INDY/GO Weekly Newsletter
TIME TO TRAVEL!
Read our full mailing list consent terms here
Varna, Bulgaria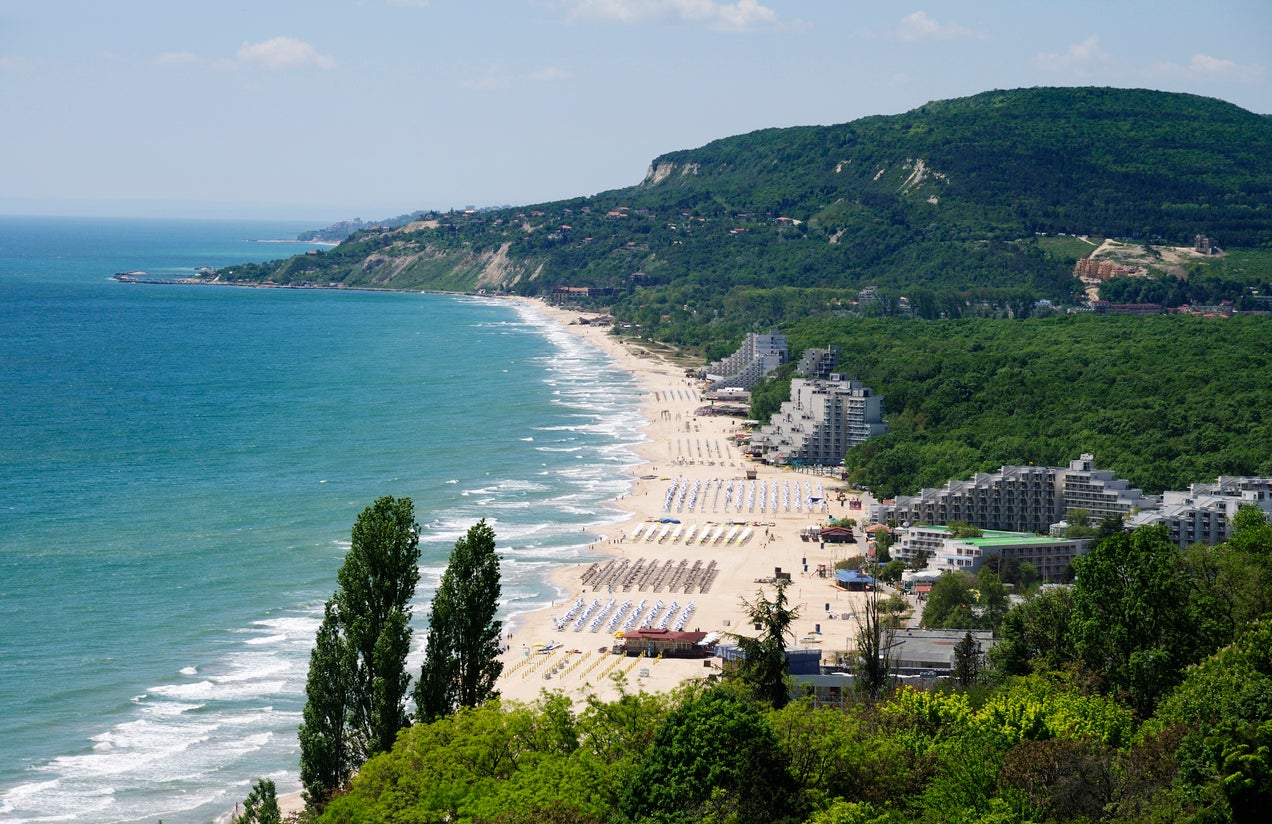 Europe-loving Brits who face strict new post-brexit rules on length of stay in the Schengen Area should escape to one of the few EU nations outside it. Bulgaria also has the advantage of the lowest prices in the European Union, which will be useful if sterling slumps still further. Varna, the nation's biggest Black Sea resort, has an excellent beach – with abundant parks, a proper city centre and great restaurants within easy reach. And you can pose in front of a Corona-branded sunshade reading "This Is Living". SC
Vico Equense, Italy
Vico Equense is quite short on beaches, actually. What it offers instead are little alcoves and outcrops, often pebbled, where the determined sunbather can park their towel and relish the quiet enjoyment of Mount Vesuvius in the distance. That's part of the charm really. The other part is the stunning food scene. Gourmands can choose from the two Michelin-starred Torre del Saracino (which has a small stretch of pebbles in front of it, pictured above), or a humble pizza a metro, where – yes you guessed it – slices are sold by the metre. In fact, you can find a whole array of pizzas here – it is home to an annual three-day pizza festival after all. QX
Albanian riviera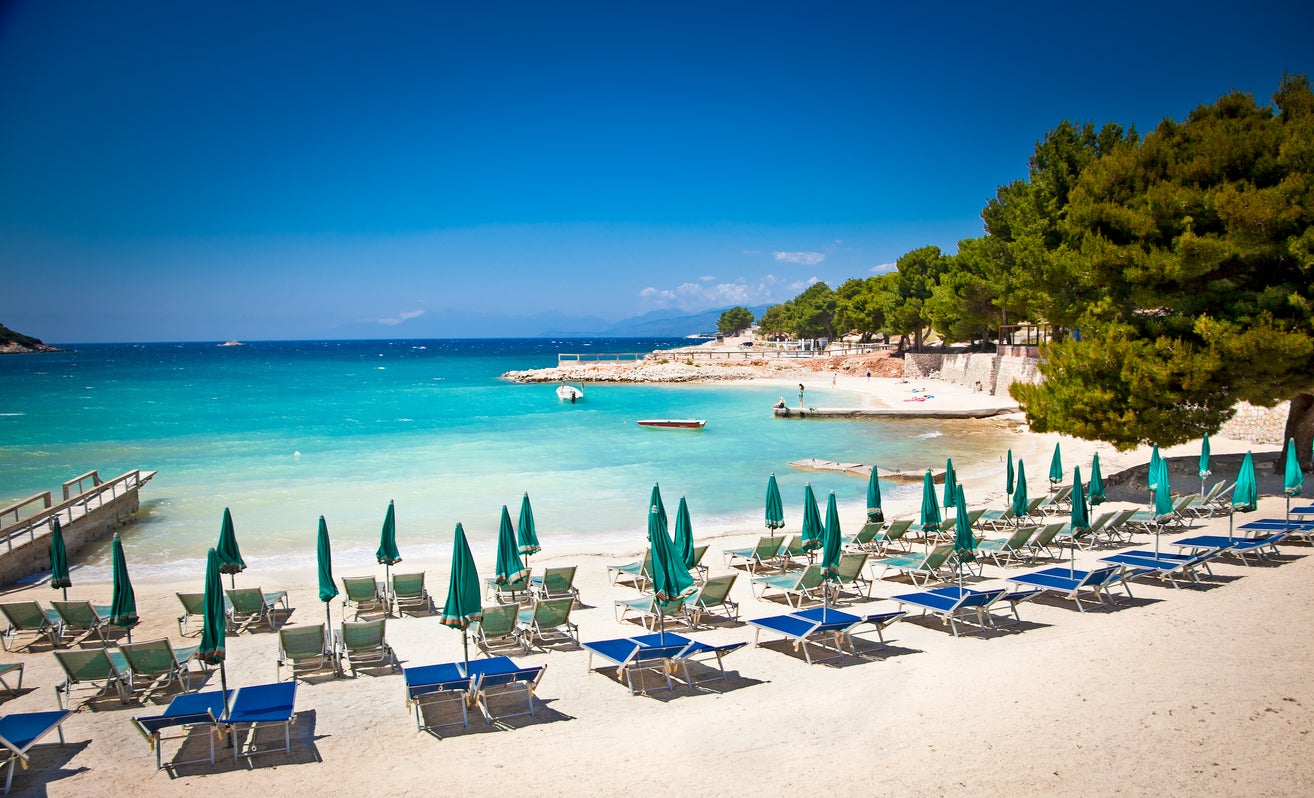 For some unfathomable reason, the Albanian Riviera has somewhat fallen out of favour with British tourists, who tend to plump for Greece, Croatia or Turkey for their beach fix. But with an ample coastline straddling the Adriatic and Ionian Seas, the country has just as much to offer sunseekers (with the added bonus of cheaper hotels). There are myriad knockout beaches to choose from, but if you want to capture the feel of Greece, Ksamil at the country's southern end is right opposite Corfu, has its own trio of islands accessible by boat or swim, and white sand and turquoise water that look like they've been lifted straight out of the Maldives. HC
Calgary, Isle of Mull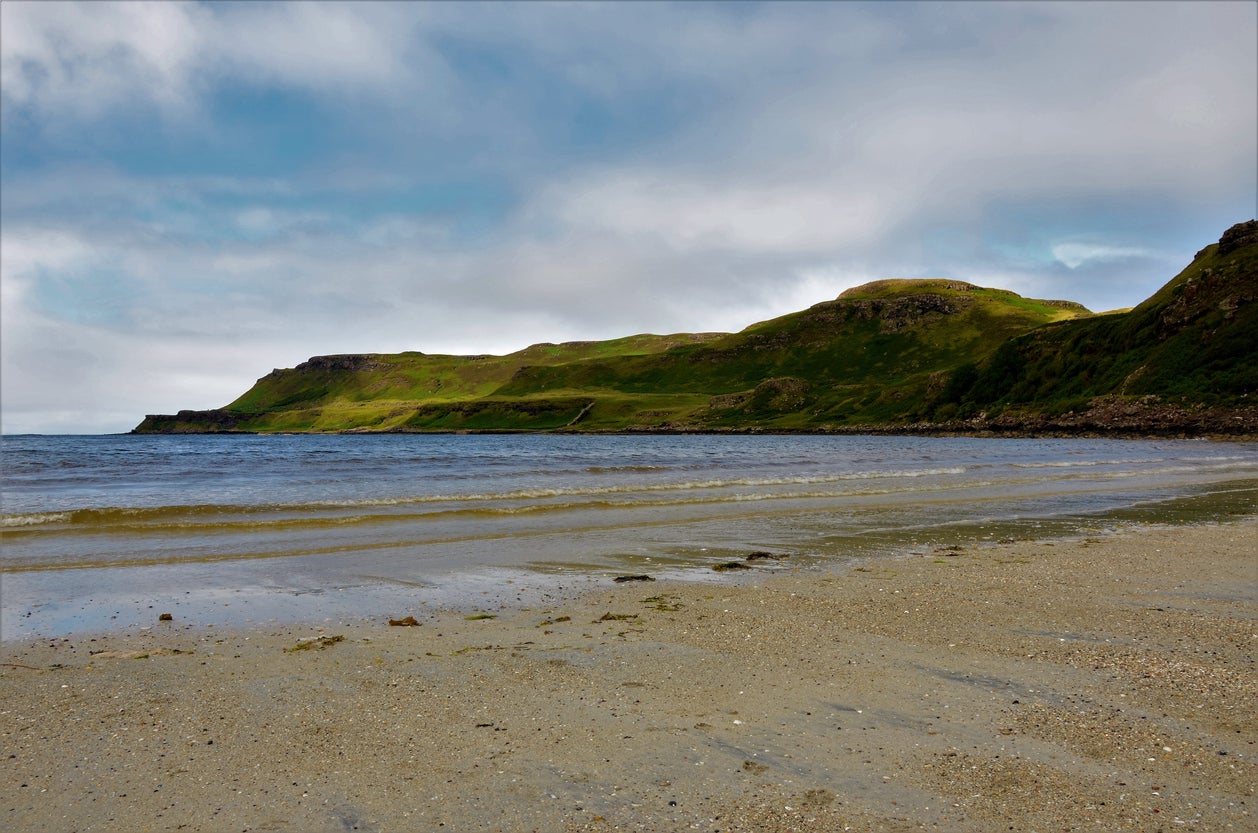 Collectively, the Western Isles can boast at least as many stunning beaches as the Caribbean, though without the reliably sunny water. Some of the finest are in the Outer Hebrides – on the Atlantic coast of Harris, and the eastern shore of Barra (though this is sporadically off-limits when the Loganair plane arrives). But Calgary, in northwest Mull, is exquisitely framed between two headlands – and, when you tire of splashing around, you can wander through the "Art in Nature" sculpture train just inshore. SC
Menton, France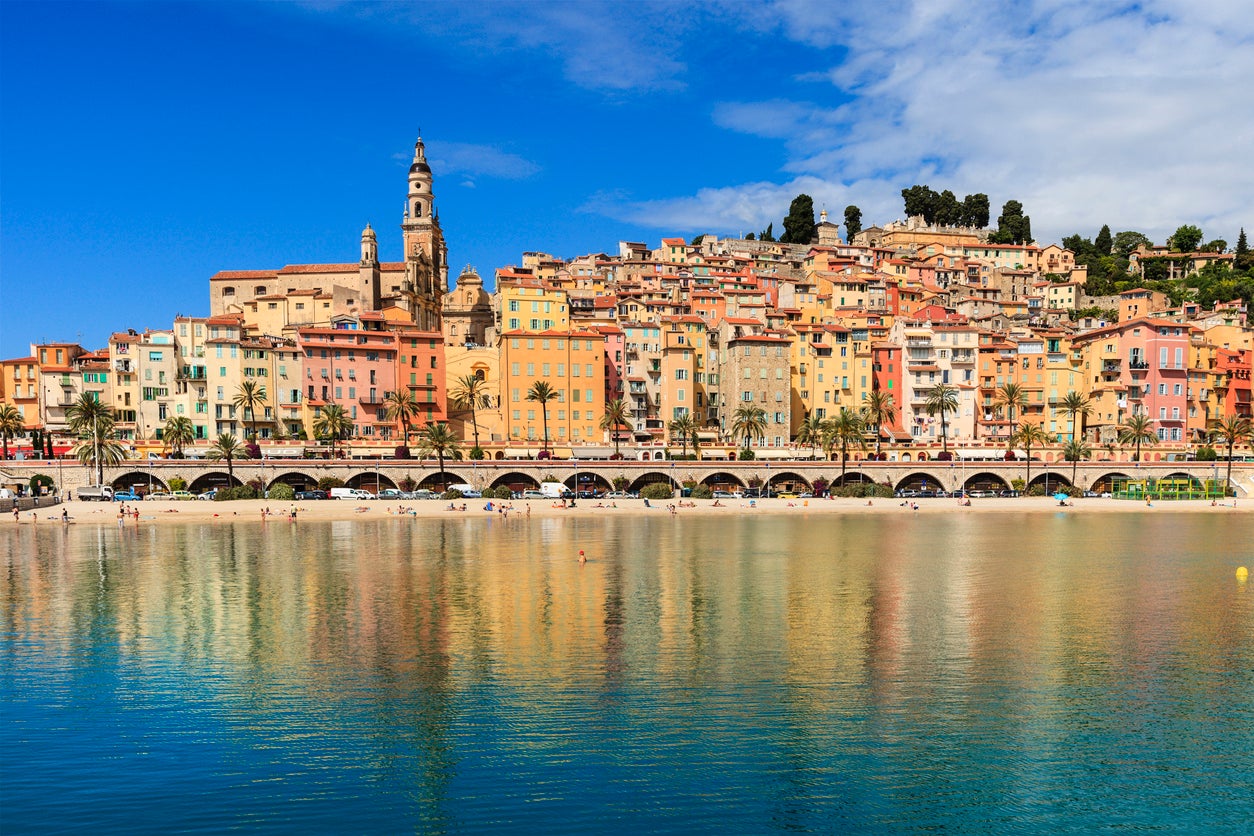 The allure of the Cote d'Azur is obvious – it's all pillow-soft sandy beaches and endless blue sea, coupled with a sun that shines for the entire summer. But it's also packed all summer long. Head for the fringes, though, and you might find some respite. Menton is the last town in France before you edge into Italy – and you'd probably have never heard of it if not for the fact that it's home to one of the best restaurants in the world, the three Michelin-starred Mirazur. Go for the beaches and good food, but stay for the gardens. Jardin Botanique Val Rahmeh-Menton, Serre de la Madone and Jardins Biovès are just some of the green spaces waiting to give you shelter. QX
Lisbon, Portugal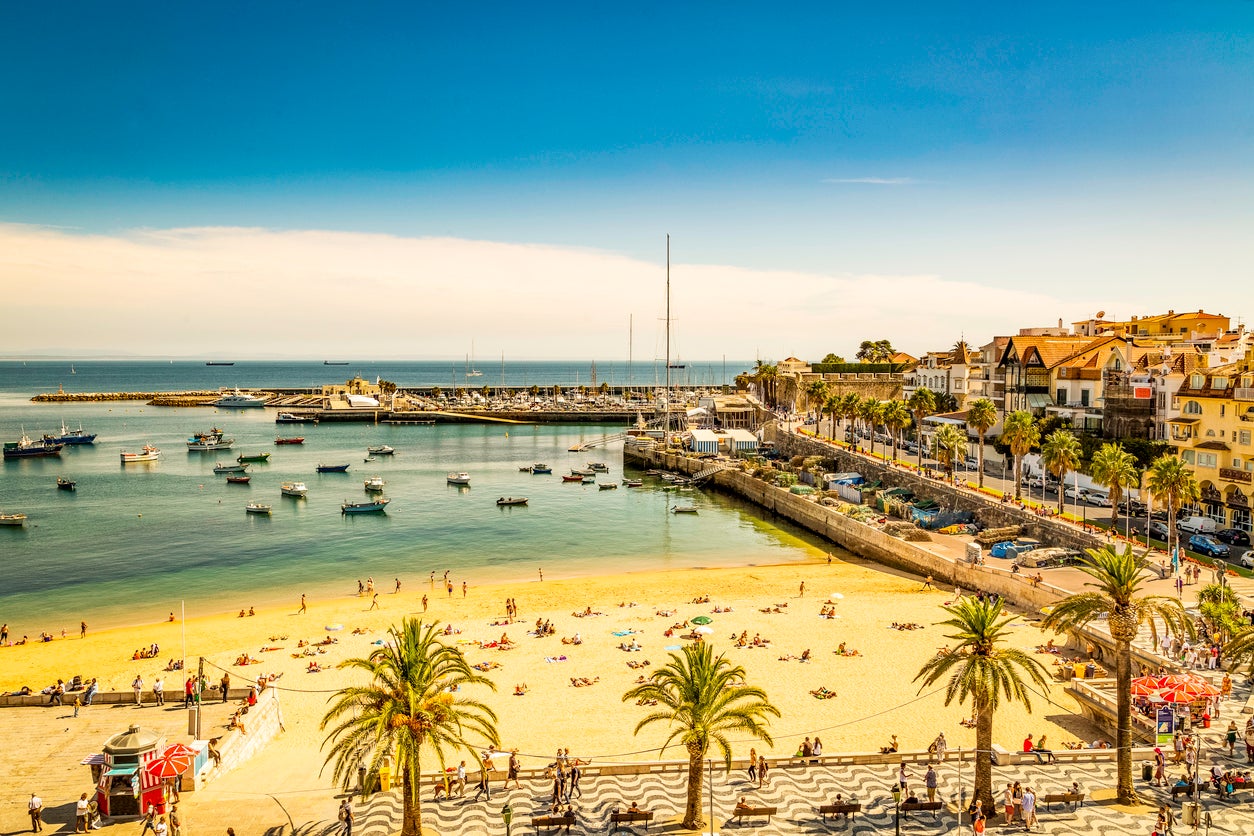 One of the best bits about a city break in Portugal's capital? You can combine it with the seaside. And a huge advantage, for the non-drivers among us, is that this string of sandy beaches is accessible by a direct train running west from the city centre. They're likely not the prettiest beaches you'll ever come across, but all offer soft sand and the surging deep blue waves of the Atlantic (it's a great spot for surfing too). Choose from Praia de Caxias not far from town, the sprawling Praia de Carcavelos, or opt for resort town Cascais at the end of the line, a destination in its own right, with several beaches and a medieval fort to recommend it. HC
Source: Read Full Article