How Plymouth went from grey sprawl to Ocean City #hometowns
During lockdown, many of us made the pilgrimage back to our family homes – and rediscovered them through fresh eyes. Part guide, part love letter, "<i>Home towns</i>" is a new series in which we celebrate where we're from. After all, it could be a while before we can go anywhere else…
"Plymouth is a dump," I would say to anyone, without hesitation. "Why would you want to go there?" It was a knee-jerk response formed, no doubt, by no small measure of teenage angst.
For me, Plymouth was just a necessary evil. I spent weeks of my secondary school life sitting in traffic jams, staring abjectly out of the bus window at the rain. It was always grey. A city that was bombed to oblivion in World War II and rebuilt in a flurry of concrete was no place for an outdoor-loving person like me.
On the outskirts of Plymouth was a worn metal sign, once intended to welcome visitors into the city, that I passed every day. It showed a large picture of Plymouth's idyllic coastal view: Smeaton's Tower, a lighthouse in classic red and white stripes, on a perfect, sunny day. The green grass and blue sky had faded with time, and the metal underneath started to show through. Originally, the sign had proudly announced "Plymouth: City of Discovery". Only some smart alec scrubbed off the last few letters so for as long as I could remember, it read "Plymouth: City of Disco".
Read more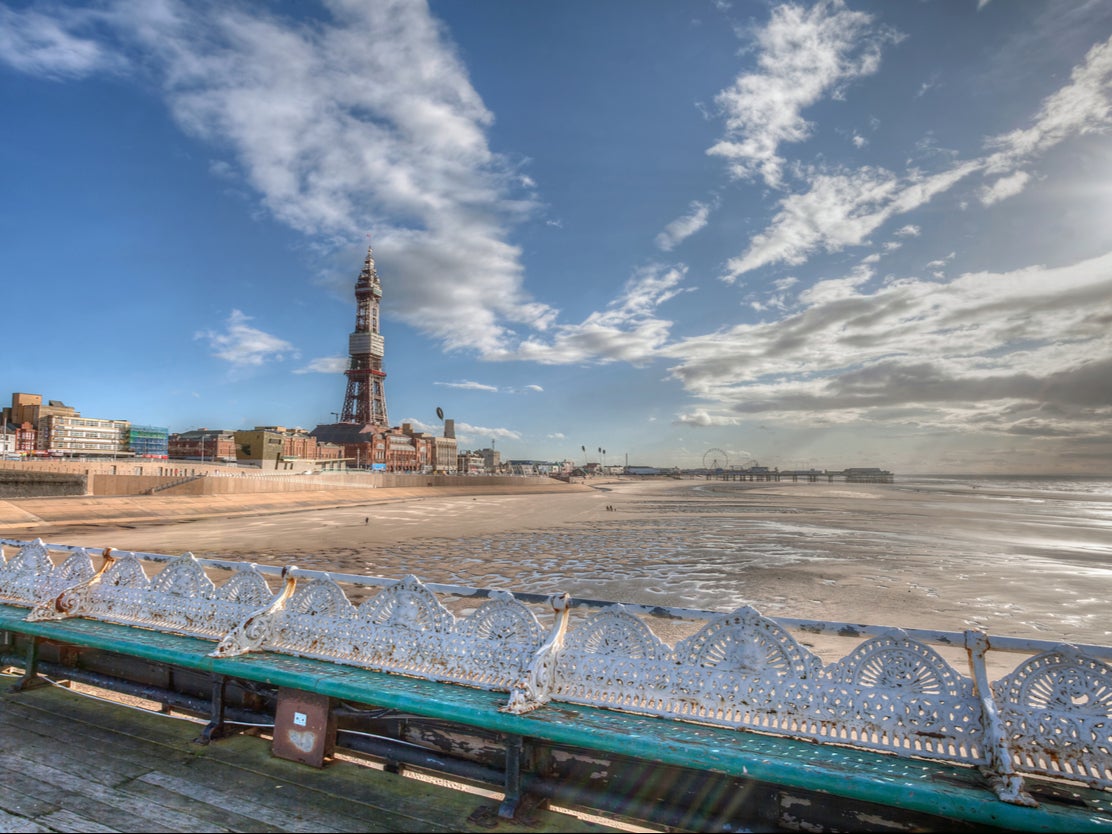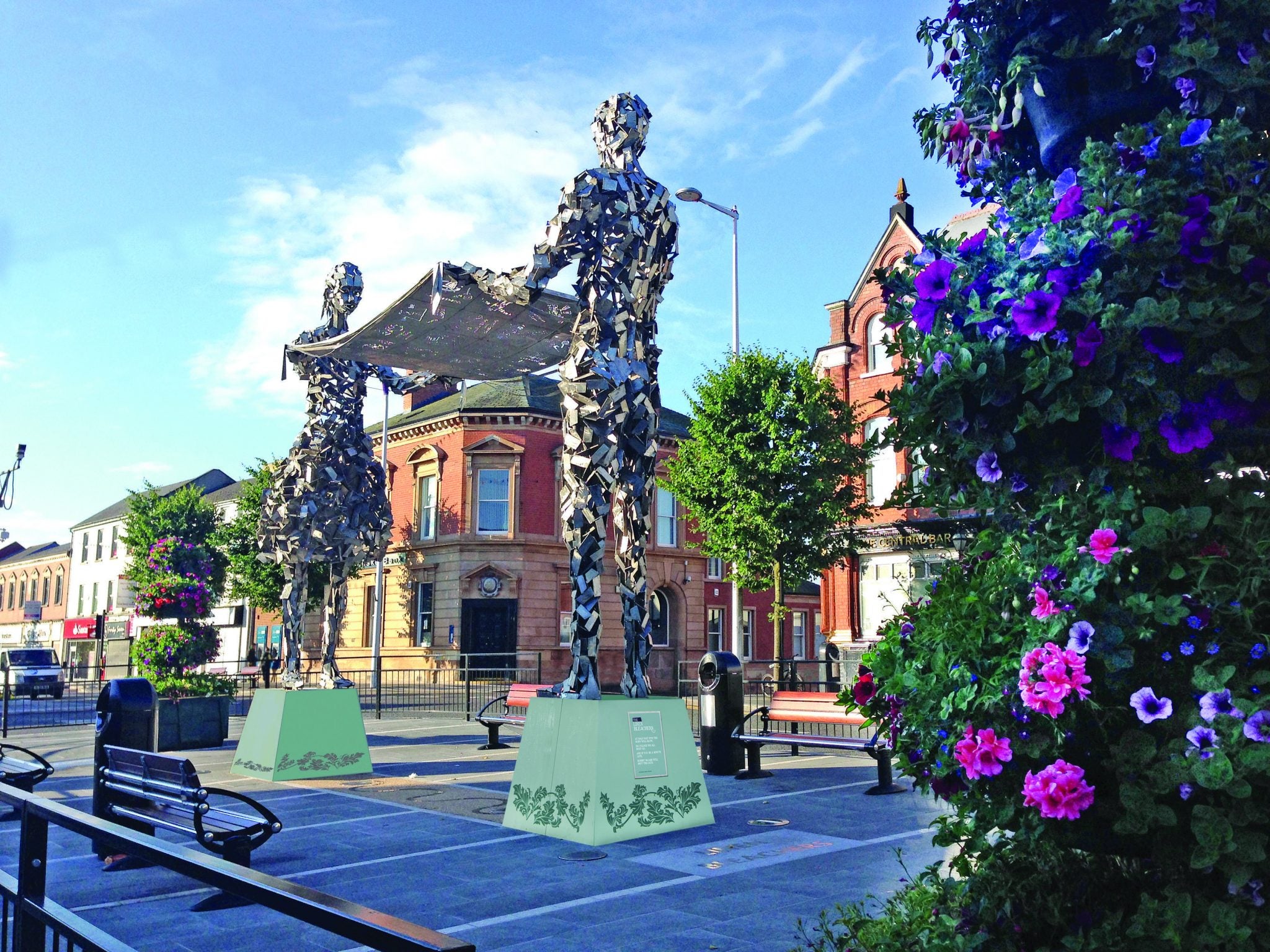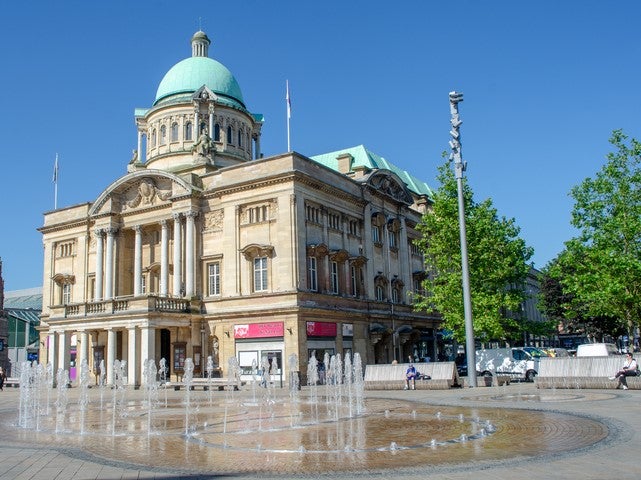 And in some ways they weren't far wrong. At the time it seemed like the only thing you could do in Plymouth was go clubbing. It was a dead-end sort of place, neglected and forgotten. The only career prospects were working in the dockyard, whose austere walls were surrounded by council estates with dubious reputations.
This naval centre was the reason the city got so badly bombed during the Plymouth Blitz. By 1942, there was so little left of the Medieval city centre that planners could literally start from scratch. There are clear reminders of the devastation even today. Terraces that end on half-walls; streets with missing house numbers, never replaced. But most iconic was the huge stone shell of Charles Church, enshrined in a roundabout as a memorial to the thousands of people killed in the air raids.
The city centre was redesigned and rebuilt as a vision of the future. For someone living in the 1950s, I'm sure it had all the mod cons. As a child, I just thought it was boring and ugly.
INDY/GO Weekly Newsletter
TIME TO TRAVEL!
Read our full mailing list consent terms here
INDY/GO Weekly Newsletter
TIME TO TRAVEL!
Read our full mailing list consent terms here
Attractions included running down the stairs in multi-storey car parks and getting lost in Derry's, an enormous three-level department store that sold everything from spoons to exotic holidays to PE knickers. Or looking down over the streets from the top floor windows of the cafe at Dingles, you guessed it – another 1950s department store. From that sixth floor, I remember thinking how dismal Plymouth always looked. Grey, weather-stained buildings. Grey pavement. Grey puddles. Grey sky. It felt like even the people, wrapped up in dark coats and rushing across the square below, were grey on the inside. I didn't want to end up like that.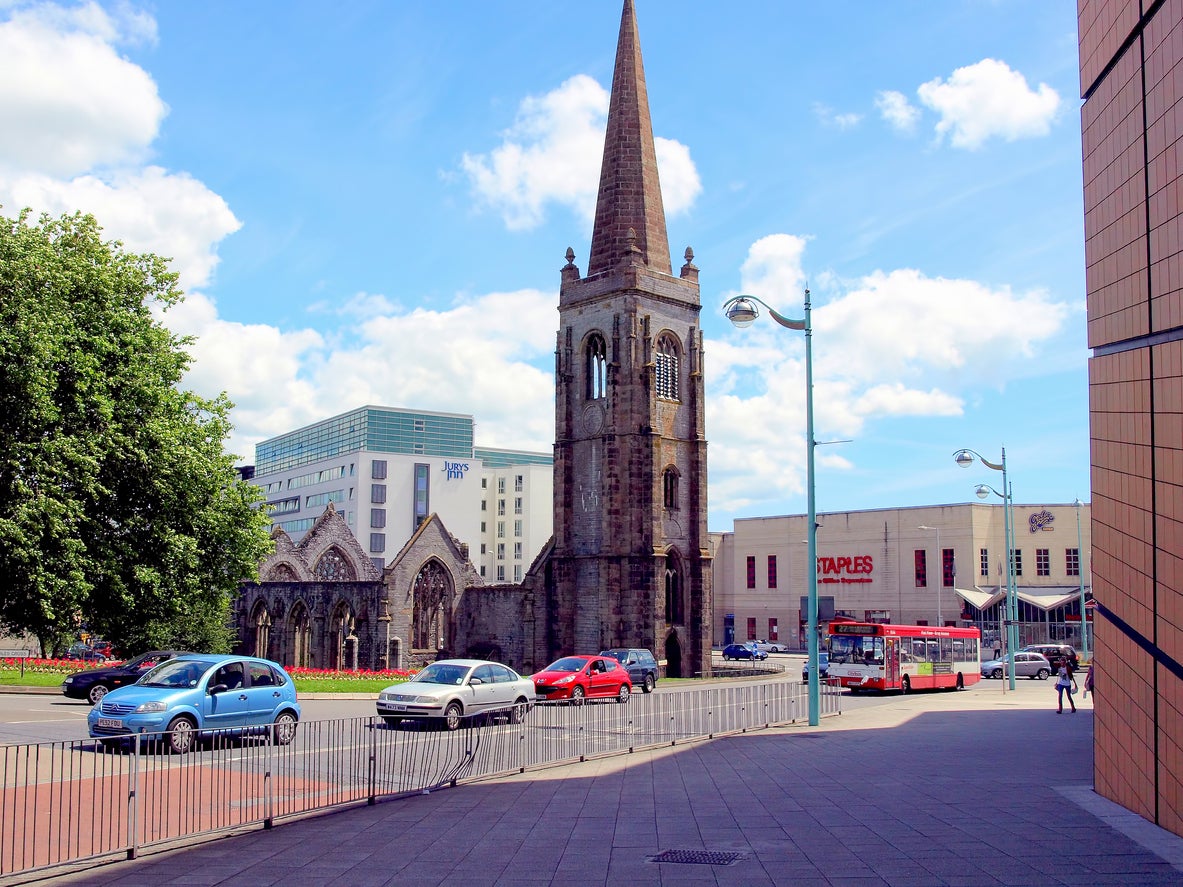 It's funny that, for all my dislike of Plymouth, there was no question about me returning. After a broadly miserable four years at university up north, I had no intention of joining the Pied Piper's trail to London. Devon was where I belonged, for better or worse, so back I went.
Soon, I was once again making the daily pilgrimage into Plymouth. And perhaps, with the perspective of an adult, that's when I really started to appreciate what I had. While my peers were living the high life of a London commute, I was cycling 20 miles from the moors to Plymouth's seafront. My office was in the newly renovated Royal William Yard, a Victorian-built former naval base complete with columns, statues and arches. It was very grand, with sea views on three sides, and felt like a completely different city to the Plymouth of my childhood. The only downside was the sheer amount of uphill on the way home – and the occasional morning traffic jam of sheep across the lane.
By this time the city had started an extensive rebrand. Gone was the City of Disco. Now, Plymouth heralded itself as Britain's Ocean City. There was an obvious shift towards promoting arts and culture, nature and heritage. The Barbican and waterfront got a face lift alongside the expansion of the university and, frankly, more cinema complexes than anyone could possibly want to visit. Plymouth seemed to be embracing the softer, more colourful sides of life and architecture.
Plymouth is still that ugly urban sprawl from my childhood – for the most part. But it's reinventing itself from the inside out
Lockdown has given the city an even fresher perspective in my eyes. Sure, it's a city, but it's got coastline and hills and parks. You can promenade by the sea or cycle through the woods. In fact, the 11,000km signed bike route that links Norway and Portugal, passes right through Plymouth. Nothing is quite so distracting on your way to work as a warm summer breeze and knowing that, if you accidentally took a left turn, you'd end up in France.
And yes, Plymouth is still that ugly urban sprawl from my childhood, for the most part. But it's reinventing itself from the inside out. For someone who loves adventure and the outdoors, it's got so much going for it. Here's how to explore Plymouth for yourself when travel restrictions lift.
Hit the water
You could hardly visit Britain's Ocean City without taking to the water. There is a huge variety of watersports to try, from kayaking and SUP to wakeboarding and sailing. The Mount Batten Centre offers sessions and courses, or you can hire equipment individually. If that seems a bit exhausting, you could go for a cold water dip in the ocean or in the calm waters of Tinside Lido.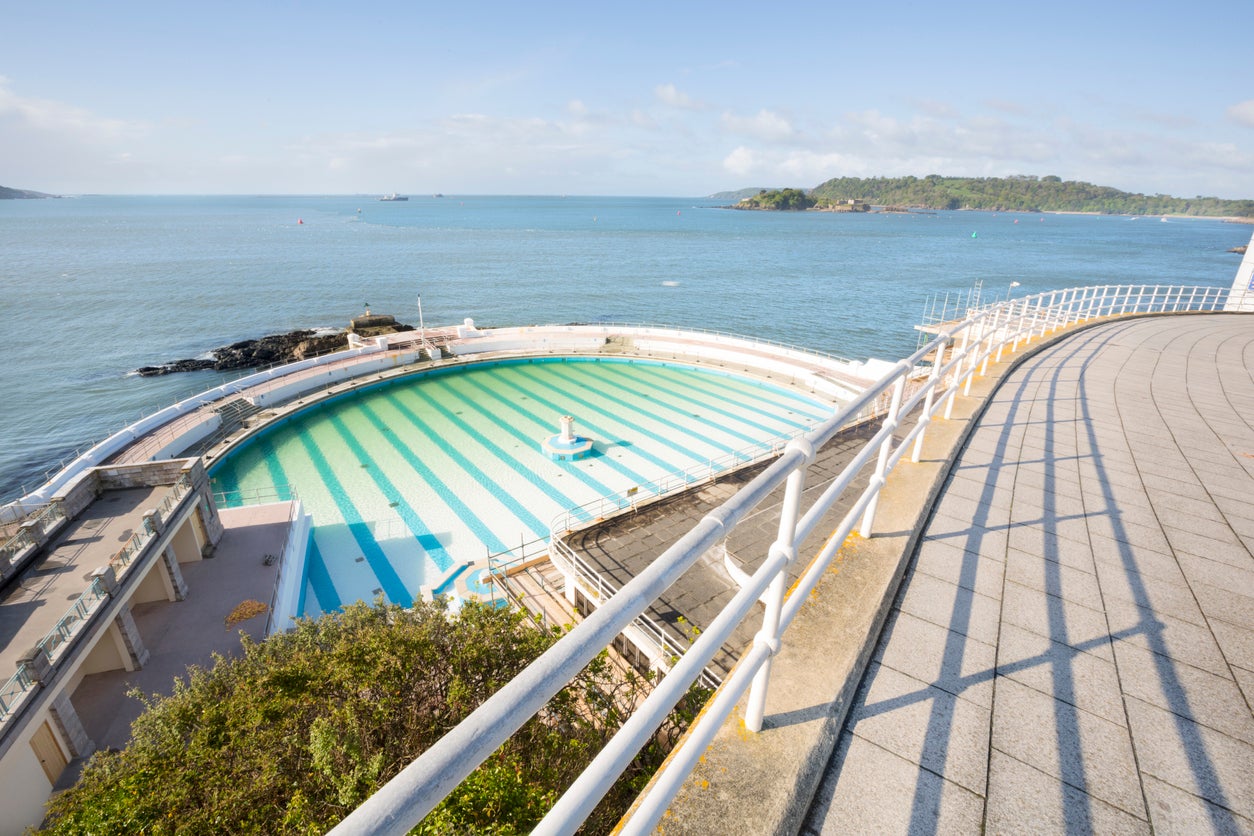 Take a hike
Not everyone likes getting wet (pack a raincoat either way!). You can explore Plymouth and the surrounding areas on foot whatever your pace. For small wanders, head down to the Barbican and follow the coastline. There are several local history walks including the Laira Heritage Trail and the Devonport Heritage Trail. For longer walks, the South West Coast Path passes through Plymouth and Dartmoor isn't too far off.
Indoor adventures
Plymouth has several bouldering and indoor climbing walls to try out. Plus there's always the crazy Clip 'n' Climb for those young at heart. For a cultural adventure, Plymouth Pavilions has a theatre, events venue and indoor ice rink.
On yer bike
The Eurovelo 1 Atlantic Coast cycling route passes through Plymouth on its way towards France (via the Plymouth-Roscoff ferry). You can also explore many signed Sustrans routes, often off-road. Popular routes take in the grounds of Saltram House and the Plym Valley. Or you might hop over to the estuary to Cornwall's Rame Peninsula via the Cremyll Ferry. Local bike hire is readily available.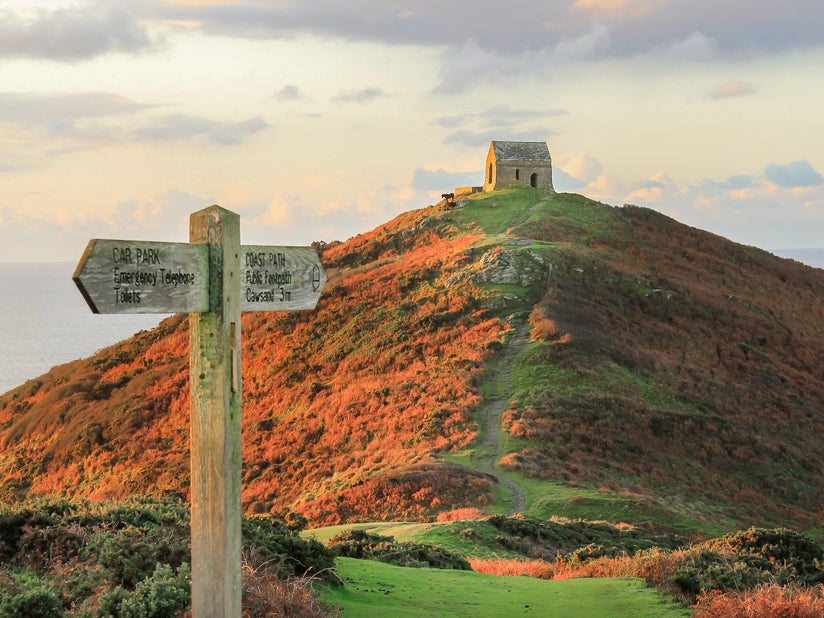 A bite to eat
If this all sounds like hungry work, there are plenty of places to grab a bite. For a quick lunch, The Original Pasty House in the city centre serves a huge selection of pasties and other lunches, either eat in or to go. There's also a Shakeaway round the corner for a build-your-own milkshake. With a wall of ingredient choices that'll make your inner child explode from excitement (my favourite's Ferrero Rocher and Kinder Bueno), it's well worth the wait in summer.
For more of the foodie scene, head out to the Barbican and along the seafront. Combine cake and coffee with bike hire at Rocket & Rascals or sample local seafood at glass-panelled The Harbour Restaurant right on the quay.
Stay the night
For a traditional hotel experience, the New Continental Hotel is very central. Built in 1865, it has been run by the same family for 50 years. Doubles from £55.
The Mariners Guest House offers homely B&B accommodation near to the sea. It's Plymouth's only Green Tourism awarded guest house, featuring everything from solar powered hot water to being almost plastic free. Doubles from £70 a night, B&B.
Alternatively, you could rent a Grade I listed self-catering apartment in Royal William Yard, starting at £169 a night for a one-bed sleeping two adults. Although with so many eateries nearby, there's no need to cook every night.
Source: Read Full Article