10 Valentine's Day Gifts For That Special Someone — You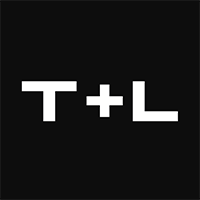 There's only one person who has gotten you through the past year, and that person is you — regardless of your relationship status or proximity to family (both of which are worth the world, too, of course). It's high time to treat yourself for it all, and Valentine's Day is one of the best days to do just that.
Related: More Valentine's Day gifts for travelers
Load Error
From luxury suitcases, ideal for the multitude of solo trips you've been ideating, to quality skincare for these dry winter days, some of these self-gifts are quality investments. But if you're in the mood for something fun, unique, or entertaining, we've also got some treats for you.
Take some time for yourself and scroll on to find our favorites things to give ourselves this Valentine's Day.
Louis Vuitton Etoile Filante
A floral dream, this new Louis Vuitton fragrance has the power to transform your year. Give yourself a new start in 2021 with this magnolia and osmanthus scent. You can even have the bottle engraved with initials or numbers for an extra-special touch.
To buy: louisvuitton.com, $265
Underclub Subscription
Underwear that you actually want to wear is hard enough to find — add the elements of comfort and size inclusivity and it's even more difficult. Not only does Underclub make finding undies you love and fit well, but they also make getting them every month both convenient and affordable.
To buy: underclub.com, from $15/month
Goodee x Barebones Gardening Set
Whether you've already taken up the hobby or you've been flirting with the idea of beginning your own garden, a set of rather special tools all your own is a great way to level up or get started.
To buy: nordstrom.com, $90
Tala Knuckle Lamp
Updating our space at home has a way of giving new energy and life to our surroundings, and ourselves by extension.
To buy: nordstrom.com, $100
Lunya Washable Silk Slip Dress
Treat yourself to a cozy, cooling slip dress for sleeping, lounging, and even working from home. This one by Lunya is machine washable — so it's ideal for traveling as well.
To buy: lunya.com, $198
Kohler Moxie Showerhead
After the five minutes it takes to install, prepare for the Kohler Moxie shower head to change the way you shower. With its removable and rechargeable bluetooth speaker designed for in-shower use and enveloping rain-like spray, it'll bring spa luxury into your own bathroom.
To buy: amazon.com, $199
Zadig & Voltaire Markus Heart Cashmere Sweater
Show yourself a little love with this adorable, ultra-soft cashmere sweater, guaranteed to keep you comfortable during the chill of winter but also feeling cute year-round.
To buy: nordstrom.com, $498
Maggie Stephenson By the Moonlight Art Print
A new art print that moves you is a gift that keeps on giving, so give yourself a daily dose of inspiration with this Maggie Stephenson painting print from Jungalow.
To buy: jungalow.com, from $40
Hey Dewy Portable Humidifier
Keep your skin fresh and hydrated all winter long, no matter what road trips or indoor adventures you get into, with Hey Dewy's portable humidifier — perfect for plugging into your car for long car rides.
To buy: urbanoutfitters.com, $39
Crave Vesper Massage Necklace
This best-selling piece of wearable tech is all you'll need during your solo travels (besides shelter, food, and a quality carry-on, of course). It's detachable from the necklace, discreet and TSA-safe, and deceptively powerful.
To buy: 24k Gold Crave Vesper Massage Necklace, uncommongoods.com, $150; Original Crave Vesper Massage Necklace, amazon.com, $69
Kendall Cornish is an e-commerce editor at Travel + Leisure. She's never lived anywhere longer than three years, but currently resides in Brooklyn with her cat and beloved Dyson vacuum. You can follow her on Instagram at @kendall.cornish.
Love a great deal? Sign up for our T+L Recommends newsletter and we'll send you our favorite travel products each week.
Source: Read Full Article