8 top car seats for travel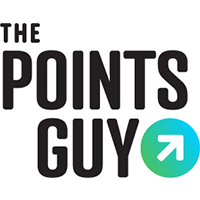 Load Error
Editor's note: This is a recurring post, regularly updated with new information and offers.
There comes a point in every pre-trip packing session when my husband and I look at each other and ask, "Do we bring the car seats?" Several factors come into play when deciding: Are we renting a car at our destination? Are we going to a place where we can mostly get around on foot or rely on public transportation? Can we survive a 10-hour overnight flight with our squirmy 19-month-old not tethered into the familiar cocoon of her Cosco Scenera?
More often than not, the car seats come along on our family travels — even when we know we'll likely only use them on the cab ride to and from the airport. After all, car seats are free to check on nearly every airline, the quality and condition of rental-car seats at your destination can't be guaranteed, and you'll feel more secure installing a car seat you've used before, rather than one that's brand new to you and your baby.
Get the latest points, miles and travel news by signing up for TPG's free daily newsletter.
What makes a car seat good for travel?
When it comes to travel, not all car seats are created equal. That super-heavy, cup-holder-accented, rock-star ride that's become a fixture in your minivan back home is going to look a lot less attractive when you're pushing two suitcases and a few carry-ons through London Heathrow while trying to figure out how to balance the car seat atop it all and make a connection at Gatwick.
That is when you need a compact car seat that travels like a pro and keeps your baby safe. And that's where we've got you covered with our best suggestions for travel car seats that won't have you dreading the logistics of lugging them along.
Related: The best cards to use for Amazon purchases
Doona Infant Car Seat and Stroller
Approximate price: $500
Why it's great: The Doona converts from a car seat to a stroller and back again with the push of a button.
Photo courtesy of Doona
One thing to know, however, is that this is an infant car seat and not a system that's going to grow with your baby. The Doona is rated for babies up to 35 pounds and 32 inches long, and is a tight squeeze when you get close to those numbers. Your baby may surpass the height limits even before the weight limits. It should work well for about the first year, but possibly not much beyond.
Cosco Scenera Next
Approximate price: $35-$50
Why it's great: The Cosco Scenera Next is as lightweight and affordable as car seats come and has a safety sticker for airplane use.
Here's a car seat with a deserved cult following among traveling families. The Cosco Scenera Next wins on so many levels and is the perfect car seat when you get to toddler age. It can be used rear- or forward-facing for kids up to 40 pounds. At less than seven pounds, the seat is super light to carry. I've often put it atop the canopy of my stroller to push it through the airport when I've wanted to have it on board during a flight.
The seat has the mandatory sticker on the side that lets flight attendants and ground crew know that it's certified for use on airplanes (I've been asked to show this sticker on more than one occasion, both at check-in and once inside the plane). Safety features include side-impact protection built into the headrest and a five-point harness system that's a cinch to get on and off. Win, win, win all around. You can find this affordable seat on Amazon, but walmart.com often has more selection when it comes to colors and patterns, as well as lower prices.
Chicco KeyFit 30 Infant Car Seat
Approximate price: $200
Why it's great: Bubble indicators let you know it's in perfect position and easy installation are among the features we love.
Chicco makes some great all-around car seats. And if you're planning to hit the road a bunch with your infant, it's worth investing in a Chicco stroller to go along with the highly rated Chicco KeyFit30 Infant Car Seat. Car seat installation can be befuddling, but this one is super easy to install securely and has spring-assisted leveling footing and a bubble indicator you can reference to be sure it's in the right position. After all, a car seat works most effectively when it's properly installed. Infants from four to 30 pounds and up to 30 inches long can be accommodated and the car seat is designed to click in and out easily into Chicco strollers, so you can transfer smoothly from the back seat of the car to the street. Together with the car seat base, the system weighs around 17 pounds. Not exactly feather-light, but still easy enough to get around with.
Combi Coccoro
Approximate price: $220-$240
Why it's great: The narrow body leaves extra space for siblings alongside and we love that this one can be used rear- and forward-facing.
Another good contender in the convertible car seat category, the Combi Coccoro is a bit bulkier than the Cosco Scenera Next but still a good choice. It weighs less than 15 pounds and can be used rear- and forward-facing for kids up to 40 pounds. The car seat has a nice narrow build that makes it far less cumbersome than many others for use as a kiddie straitjacket, er, safety device inside an airplane. It's also FAA approved, with the sticker to prove it.
Evenflo Tribute Convertible Car Seat
Approximate price: $50
Why it's great: Super lightweight and super affordable make this one an all-around winner.
Weighing in at a hair over nine pounds, here's another good lightweight option with plenty of safety features that can be used rear- and forward- facing as your child grows. There are four shoulder harness positions that make it easy to adjust comfort as your needs change from newborn to the toddler years. And the Tribute's 100% polyester seat pad and backing is easy to remove and toss into the washing machine between trips. You can use this seat for kids up to 40 pounds and 40 inches long. And you really can't beat the price point, right around the $50 mark and available in different colors on Amazon and Evenflo websites.
Pico Travel Car Seat by WAYB
Approximate price: $320
Why it's great: For ease of portability, it's hard to beat this forward-facing option that can fold down to nearly flat.
This extremely portable car seat looks like a total game changer for moving swiftly through airports and cities while carrying lots of luggage. I've heard good things about it from traveling parents, although I have yet to try it myself. The Pico Travel Car Seat by WAYB is just eight pounds. But more importantly, it folds down to nearly flat, yet has a full-size back seat portion that makes it safe for use as a forward-facing car seat for kids between 22 and 50 pounds and 30 to 45 inches tall.
It couldn't be easier to bring along as a carry-on, or even to pack inside a suitcase. The seat is made from aerospace-grade aluminum, which is to say it's extremely strong and light at the same time. Kids must be at least a year old to use it but it's best suited for those who are 2 years old and up. This one's going on my holiday wish list, for sure.
IMMI GO
Approximate price: $234
Why it's great: Its lightweight (just 10 pounds) and small size makes it easy to bring along and stow in the overhead compartment.
Uber uses this harness-style car seat in its uberFAMILY rides. If you're in the market for a portable car seat that will grow with your child from 22 to 55 pounds, this might be a great choice for your family. The IMMI GO folds for easy storage in the overhead bin on an airplane or in the trunk of a car. It also comes with a handy carrying case that makes it easy to tote along on city shopping trips before you jump back in a cab.
BubbleBum Inflatable Backless Car Seat
Approximate price: $30
Why it's great: A seriously portable booster seat for kids between 40 and 100 pounds that you can stash in a backpack or oversized purse to take on the go.
This is the little miracle worker of a booster seat to bring along when traveling with kids between the ages of four and 11, who weigh between 40 and 100 pounds. A few puffs of breath is all it takes to blow up the inflatable BubbleBum, which is 13 inches wide and packs down to nearly flat when you're ready to toss it back into your handbag and go. Three kids can sit on the booster seats next to each other with room to spare in the back seat of a car. What could be easier to pop open and install for a cab ride or something longer? We just wish we had thought of this brilliant idea first.
Bottom line
It's a bit of a pain, but we'll continue to bring a car seat along whenever we travel — for as long as our kids need them. But, the right car seat certainly depends on a lot of different factors and what's perfect for us may not work as well for you. What's your go-to travel car seat? We'd love to hear your thoughts in the comments section below.
Featured photo by RyanJLane/Getty Images
SPONSORED: With states reopening, enjoying a meal from a restaurant no longer just means curbside pickup.
And when you do spend on dining, you should use a credit card that will maximize your rewards and potentially even score special discounts. Thanks to temporary card bonuses and changes due to coronavirus, you may even be able to score a meal at your favorite restaurant for free. 
These are the best credit cards for dining out, taking out, and ordering in to maximize every meal purchase.
—
Editorial Disclaimer: Opinions expressed here are the author's alone, not those of any bank, credit card issuer, airlines or hotel chain, and have not been reviewed, approved or otherwise endorsed by any of these entities.
Source: Read Full Article