A Mysterious Blue UFO Was Spotted Over Hawaii — and the Whole Thing Was Caught on Camera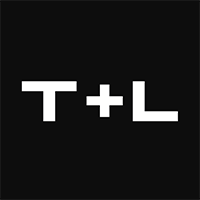 Remember how we had "alien invasion" on our 2020 bingo card? Well, we might just be able to check off that box. On Dec. 29, at roughly 8:30 p.m. local time, eyewitnesses on the Hawaiian island of Oahu spotted an unidentified flying object in the night sky, prompting several 911 calls. As reported by Hawaii News Now, the UFO, which was caught on video, had a glowing blue oblong form, described by one onlooker as "larger than a telephone pole." It sailed across the sky for several miles before crashing silently into the sea. 
One witness, identified by Hawaii News Now as a woman named Moriah, saw a second UFO — this one with a whitish hue. "The white one was smaller. Was coming in the same direction as the blue one," Moriah told Hawaii News Now. It disappeared from her sight as it flew over a neighboring town.
Local police reported the UFO sightings to the Federal Aviation Administration (FAA), in the event there was a downed aircraft, but the FAA said that no planes had disappeared from radar in the area, nor were any deemed overdue or missing.
But don't go putting on your tinfoil hat just yet. These sightings are not likely extraterrestrial in nature, as is the case with most UFOs. In fact, some internet sleuths have already proffered a plausible explanation: The floating blue object bears resemblance to an LED kite, as demonstrated in this video by fact-checking Twitter account UFO of Interest. 
So, as it turns out, 2020 just wasn't the year for aliens, but who knows what 2021 will bring.
Source: Read Full Article