Alaska teases 100K status tier for 2022 — here's what it might offer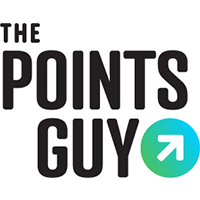 In an email to MVP Gold 75K members, Alaska Airlines teased a new 100K status tier set to launch in 2022. This came alongside information on how elite status benefits will change when Alaska joins the Oneworld alliance this spring.
The email states that the airline will introduce a new top-tier status level for members who fly 100,000 miles or more per year. The status tier will offer "offer perks," including:
Increased bonus miles
Top upgrade priority on Alaska flights
Lounge benefits
The email goes on to say that more details and benefits will be announced later in 2021.
This information is limited, but it hasn't stopped us from dreaming about what Alaska's new tier will bring in terms of benefits and qualification. In this article, I'll run you through what this new status tier may bring when introduced in 2022.
But before that, let's take a look at what a new status tier means for current elites and why Alaska has chosen to introduce a new status tier in 2022.
Let's get started!
For more TPG news delivered each morning to your inbox, sign up for our daily newsletter.
In This Post
Why is Alaska introducing a new status tier now?
Before we dive into our wishlist, it's important to discuss what this new status tier means for current elites and why Alaska is introducing a new status tier now.
What does a new status tier mean for current Alaska elites?
For current Alaska elites, this new status tier could be both a good and a bad thing.
Current MVP Gold 75K members that don't fly 100,000+ miles per year may find that they're upgraded less once this status tier is rolled out. These members currently have top-tier priority on upgrades and would no longer have this once the new status tier is introduced.
That said, current MVP Gold 75K members who fly 100K+ miles per year will be recognized for their loyalty and high-revenue accounts. And this makes sense — especially in a post-coronavirus world where airlines will need to retain their highest-value customers to make up for lost revenue during the pandemic.
It will be interesting to see how many MVP Gold 75K members end up in the 100K tier. I suspect that this will be a good portion of existing members, given Alaska offers the most domestic connections from its hubs at Portland (PDX) and Seattle (SEA).
Likewise, joining the Oneworld alliance will bring more partner-earning opportunities. There's a good chance MVP Gold 75K elites will credit international Oneworld flights to Alaska when traveling abroad, putting them closer to 100K status when released.
Related: How to earn top-tier Oneworld status for $1,400
Alaska will likely stick to mile-based qualification (with one stipulation)
The airline worded the new status tier in a way that makes us believe that mileage-based qualification will stick around for years to come. This is refreshing as airlines — namely United — move to revenue-based mileage qualification.
The airline states that this tier will be awarded to "members who fly 100,000 miles per year." We can assume that this means physical miles, which is great news for those worried about Alaska moving to a system like United's Premier Qualifying Points, which awards status based on how much a member spends on a flight.
That said, I think we will see an Alaska segment requirement when the new tier is announced. This will encourage members to actually fly on Alaska instead of earning all qualifying miles on partner flights — namely, on its Oneworld partner American Airlines.
I assume this will be a 10-12 segment requirement. This equals roughly one Alaska flight per 10,000 qualifying miles earned.
One could assume that this would also bring a revenue requirement akin to Delta Medallion Qualifying Dollars (MQD) or American Elite Qualifying Dollars (EQM). I don't think we'll see this right out of the gate though — Alaska has stayed away from this for years, and it doesn't operate a global route network.
Not having this global route network makes it difficult for Alaska elites to produce a huge spending requirement on domestic flying alone. All international flights — sans limited flights to Mexico and Central America — will be operated by international partners like American Airlines.
Related: Alaska frequent flyers have a lot to look forward to in 2021
A new status tier brings Alaska in-line with American Airlines and other Oneworld partners
Alaska may be introducing this status tier because it wants to be in line with American Airlines and other Oneworld partners by offering four status tiers.
American offers four status tiers: Gold, Platinum, Platinum Pro and Executive Platinum. These require 25,000, 50,000, 75,000 and 100,000 Elite Qualifying Miles (EQM), respectively, to qualify for. This is similar to Alaska's requirements for its own status tiers.
British Airways also offers four status tiers: Bronze, Silver, Gold and Gold Guest List. The same goes for Qantas and many other Oneworld members.
Offering this high-end status tier will keep Alaska Airlines from losing frequent flyers to American or other Oneworld partners that offer a higher status tier. This is important given Alaska is in the only airline alliance with two U.S. carriers.
Gallery: The world's safest airlines for 2021, per AirlineRatings.com (USA TODAY)
Related: Why Alaska Airlines miles are the most valuable
Our MVP Gold 100K benefit Wishlist
So, what could we see in Alaska's new MVP Gold 100K status tier? Beyond the limited set of benefits laid out earlier, we don't know much yet. That said, here are the benefits that the TPG team expects the new status tier to offer when announced later this year.
Higher upgrade priority on Alaska flights
This one is a given. A higher status tier will mean that MVP Gold 100K members will have the highest upgrade priority on Alaska-operated flights.
TPG Senior News Editor Clint Henderson noted that he'd like to see upgrades confirm as far as five days (120 hours) before departure for MVP Gold 100K members. This would beat American Airlines Executive Platinum, which confirms upgrades as early as 100 hours before departure.
Having upgrades clear five days out on its own flights would give Alaska a clear advantage over American when it comes to enticing travelers.
Regardless of how early upgrades can clear, it goes without question that Alaska MVP Gold 100K members will have the highest upgrade priority of all members.
This will be an incredibly useful perk for those traveling on Alaska often enough to hit 100K miles in a single calendar year.
Related: Flight review: Alaska Airlines first class from Seattle to New York-JFK
Enhanced upgrade certificates
Alaska has long given its MVP Gold 75K members upgrade certificates dubbed Gold Guest Upgrades. Currently, four of these certificates are deposited into member accounts upon MVP Gold 75K qualification.
That said, these upgrades can be difficult to actually use. Flights must have available U fare space to clear an upgrade. During normal travel times, this can be difficult to find — especially on transcontinental routes like New York-JFK to Seattle (SEA), Portland (PDX), San Francisco (SFO) and Los Angeles (LAX).
We'd like to see Alaska Airlines introduce an upgraded version of Gold Guest Upgrades for MVP Gold 100K members. Preferably, these upgrades could be used on all Alaska flights booked in Main Cabin or higher and confirm so long as there are open seats in the first-class cabin.
This would be a huge bonus for MVP Gold 100K members — especially when traveling with friends or family members on a special trip. This would make it easier for these members to upgrade themselves and their friends and family members.
Upgrades on partner airlines
Alaska has already confirmed that MVP Gold 75K members will earn global upgrade certificates that can be used on American Airlines international flights, like its new flight from Seattle (SEA) to London-Heathrow (LHR).
That said, we'd like to see them take it up a notch when MVP Gold 100K status is introduced.
Ideally, we'd like to see MVP Gold 100K members earn enhanced global upgrade certificates that can be used on other Oneworld carriers like British Airways, Japan Airlines and others. This would make certificates more useful and give travelers a broader number of routes and business class products.
Related: American, Alaska Airlines outline reciprocal elite benefits, upgrades
Complimentary access to Alaska Lounges
Alaska MVP Gold 75K members get a free lounge passes to use during their travels upon qualifications. Likewise, Alaska offers a $150 discount on lounge memberships to these members, bringing the price from $450 per year to $300 per year.
We'd like to see Alaska beef this up by giving MVP Gold 100K members a full-blown Alaska Lounge membership with their elite status.
Most top-tier elite statuses in the U.S. only allow members to access lounges when flying on an international flight. Again, Alaska Airlines doesn't offer many of these flights, so offering lounge access on all flights would be a great way to make the Alaska experience feel truly premium.
Plus, Alaska's lounge network is already limited. This would mean that most lounge visits would be at Alaska's hubs. Those who subscribe to an Alaska Lounge membership can access select partner lounges like American Admirals Clubs and Qantas Clubs.
While having access to these lounges would be great, even offering access solely to Alaska Lounges would be a huge perk for the airline's most valuable flyers.
Related: The best credit cards for airline lounge access
Free on-board Wi-Fi
One of the most valuable perks of Southwest A-List Preferred status is free Wi-Fi on all flights. TPG Credit Card Reporter Christ Dong — a current MVP Gold 75K member — noted that he'd like to see Alaska bring this perk to its new top-tier status level too.
Alaska bringing this to MVP Gold 100K would be a huge perk. It would be a huge savings for MVP Gold 100K members and make them more likely to book on Alaska flights instead of American when the two airlines share the same route.
Further, it would also be a low-cost perk for the airline, making it a win-win for everyone involved.
Related: Why can't some airlines figure out inflight Wi-Fi?
Elite benefits on Saver fares
In 2020, American finally started allowing elite members to use benefits on basic economy flights. This includes everything from using their normal boarding group to being upgraded. That said, the airline did remove the ability to earn elite qualifying miles on these flights.
We'd like to see Alaska do the same across the board with its Saver fares. Saver is the carrier's version of basic economy. Currently, elites cannot use their benefits on these fares. Allowing members to do so would both put the carrier in line with American and make the Saver experience more bearable for elites.
Even if only introduced at the MVP Gold 100K level, it would be a major perk.
Related: Why now is the perfect time to reconsider basic economy fares
150%+ bonus earning on redeemable miles and a higher qualification bonus
Like upgrade priority, this was all but confirmed in Alaska's email to MVP Gold 75K members.
MVP Gold 75K members currently earn 125% bonus miles on Alaska and partner flights credited to their Mileage Plan account. We assume that this will be bumped to at least 150% when the 100K tier is introduced next year, though it would be great to see this as high as 175% or 200%.
Additionally, MVP Gold 75K members receive 50,000 Mileage Plan miles upon qualification. It'd be great to see Alaska offer an additional 50,000 miles upon 100K qualification when the status tier is introduced.
Related: 5 things to know about Alaska Airlines Mileage Plan
Bottom line
There's no doubt that the introduction of a new status tier is exciting for Alaska elites.
While it could dampen upgrade priority for MVP Gold 75K, it's a show of goodwill for Alaska's top flyers who amass more than 100,000 miles on the airline in a given year. Likewise, it finally puts Alaska in the same tier as partner American Airlines who offers Executive Platinum status to its top-tier flyers.
Details on benefits are scarce for now, but we'll know more as the year goes on. Until then, keep dreaming up what you'd like to see Alaska offer its top-tier elites when MVP Gold 100K is introduced in 2022.
Feature photo by Michael Rosebrock/Shutterstock
SPONSORED: With states reopening, enjoying a meal from a restaurant no longer just means curbside pickup.
And when you do spend on dining, you should use a credit card that will maximize your rewards and potentially even score special discounts. Thanks to temporary card bonuses and changes due to coronavirus, you may even be able to score a meal at your favorite restaurant for free. 
These are the best credit cards for dining out, taking out, and ordering in to maximize every meal purchase.
—
Editorial Disclaimer: Opinions expressed here are the author's alone, not those of any bank, credit card issuer, airlines or hotel chain, and have not been reviewed, approved or otherwise endorsed by any of these entities.
Source: Read Full Article