All-female Air India Crew Makes History With Record-breaking Flight Over the North Pole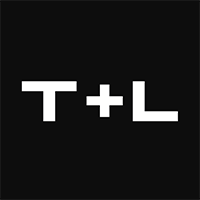 An all-female pilot team with Air India made history this week when they completed the longest nonstop commercial flight ever operated by an Indian national airline.
"We are India's daughters who were given the opportunity to make this historic flight," Capt. Agarwal, who led the crew, told CNN on Monday. "We were able to create a new chapter in the Indian aviation history. I'm extremely proud to be a part of this and I have been personally preparing for more than a year for this flight." 
Air India Flight 176 aboard a Boeing 777 departed San Francisco at 8:30 p.m. local time Saturday evening. About 17 hours later, it landed in Bengaluru on Monday at 3:07 a.m. local time. The flight covered more than 8,600 miles and is the first to directly connect the U.S. to Southern India. 
"The Moon is my next Mission" Capt Zoya Agarwal who led an all women @AirIndiain crew & made history flying SFO-Bangalore nonstop over the North Pole. "As a child I used to stargaze. My mother cried when I told her I'll be a pilot." Full conversation here: https://t.co/gCDWKytRcQ pic.twitter.com/4KWlZPcKiX
Video: Indonesia searches for crashed jet black boxes (Reuters)
Indonesian president receives Chinese vaccine

Reuters


EU snub Pompeo in final trip, diplomats say

Reuters


GOP leaders break from Trump as he shows no remorse

Reuters


Report details dark chapter in Ireland's history

Reuters


'More must be done' on security – top U.S. lawmakers

Reuters


Casino icon, GOP donor Sheldon Adelson dies

Reuters


Temporary morgues built, UK hospitals overwhelmed

Reuters


Liverpool's Salah donates COVID supply to hometown

Reuters


Brexit bites: Dutch border guards seize sandwiches

Reuters


Alabama fans pack streets to celebrate football title

Reuters


Families reunite as Qatar-Saudi flights resume

Reuters


Millions in China lockdown over new COVID-19 threat

Reuters


Sriwijaya Air plane black box arrives in Jakarta

Reuters


'Please help us': Migrants endure Bosnia's winter

Reuters


Australian regulator warning for Google, Facebook

Reuters


Trust in China "profoundly disturbed": Indian FM

Reuters


Indonesian president receives Chinese vaccine
Indonesian President Joko Widodo became the first person in the country to receive a COVID-19 vaccine shot on Wednesday (January 13), as the government launched an ambitious vaccination campaign in a bid to stem one of the worst coronavirus outbreaks in Asia.


Reuters



EU snub Pompeo in final trip, diplomats say
U.S. Secretary of State Mike Pompeo canceled his Europe trip at the last minute on Tuesday after Luxembourg's foreign minister and top European Union officials declined to meet him, European diplomats and other people familiar with the matter said. Bryan Wood reports.


Reuters



GOP leaders break from Trump as he shows no remorse
President Donald Trump's iron grip on his party showed further signs of weakening on Tuesday as at least three Republicans, including a member of the House leadership, said they would vote to impeach him after his supporters stormed the Capitol. This report produced by Chris Dignam.


Reuters

The flight route required much preparation, particularly for the leg of the journey which carried the plane over the North Pole. The pilots were required to plan for the harsh weather, solar radiation levels and availability of airports, in case of the need for an emergency diversion. 
Agarwal was joined by her co-pilot Capt. Thanmei Papagari, who flew the second half of the flight, and two first officers, Capt. Akansha Sonaware and Capt. Shivani Manhas.
In a moment to cherish & celebrate, women professionals of Indian civil aviation create history.
Heartiest Congratulations to Capt Zoya Aggarwal, Capt Papagari Thanmai, Capt Akansha Sonaware & Capt Shivani for flying over North Pole to land in Bengaluru from San Francisco. pic.twitter.com/P6EvJChMGB
"[This flight] will create more opportunities for women," said Capt. Papagari told CNN. "The idea of seeing aviation as a male-dominated field is reducing. We are being seen as pilots, there is no differentiation."
India has the highest percentage of female pilots of any country in the world, with women making up 12.4 percent of the pilot workforce — nearly three times larger than in the U.S., where only four percent of pilots are female. 
Cailey Rizzo is a contributing writer for Travel + Leisure, currently based in Brooklyn. You can find her on Twitter, Instagram, or at caileyrizzo.com.
Source: Read Full Article