All grown up: Here's what it was like staying at the newly renovated W South Beach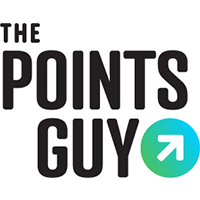 Note: The W South Beach hosted the author for a look at its recent property renovation.
When Marriott's (formerly Starwood's) W brand debuted on Miami's buzzy South Beach in 2009, it instantly was a hit. In fact, it soon became one of the most profitable W property in North America.
Travelers flocked to the hotel for its beachfront location, spacious guest rooms with ocean views and splashy nightlife options.
For more TPG news delivered each morning to your inbox, sign up for our daily newsletter.
Just weeks before travel began shutting down due to the pandemic in 2020, my colleague Vikkie Walker stayed at the property and gave it a full review. She had a good stay and was surprised at how relaxing she found the property, despite its location in South Beach and the brand's reputation for being a party hot spot.
Load Error
After her stay, I added the hotel to the shortlist of properties I wanted to try on future trips to Miami. Then, of course, the COVID-19 pandemic hit the United States and led to an almost complete shutdown of the travel industry. The hotel had previously planned to begin a renovation project in May of 2020, but ended up closing entirely in March of last year due to travel lockdowns and restrictions.
Since the hotel was empty for several months, the project was completed much quicker than anticipated and it reopened in November 2020 with completely revamped guest rooms, a brand-new spa, a dazzling art collection and more.
Having been based in Miami since the start of 2021, I was intrigued by the refreshed W and was eager to check it out. The hotel invited me to spend a night to experience its new look for myself.
Here's what I learned from my brief stay:
The new guest rooms reflect a changing Miami
When the property first opened in 2009, the rooms had a darker, "clubby" vibe that was reflective both of the W's original party-forward aesthetic and the nightlife-centric attitude Miami presented in the first decades of the 21st century.
Now, in the third decade of the 2000s, both Miami and the W brand have changed. The city of Miami has grown up from a weekend destination for sun-starved Northeasterners and Midwesterners to have a weekend of fun in the sun to a year-round destination with plenty more than beach bars and nightclubs.
Today, it's become an international hub of culture, art, food and even business. During the pandemic, it's proven to become a formidable challenger to northern cities for firms looking to relocate to a destination with much more favorable weather and a lifestyle driven by the outdoors.
W Hotels, too, have embarked on a transformation. In 2019, we learned that the brand would undergo an evolution to meet the needs and desires of the young and moneyed traveler of today — as well as the customer base that originally took to the W some 20 years ago.
While the pre-renovation rooms featured loud rugs, plenty of mirrors and dark furniture.
The new rooms at the W South Beach have made an about-face and now reflect their beachfront setting with a predominantly white color scheme with beautiful furniture and bright pops of color in the form of green chairs and a pink area rug in the sitting room.
I was given a "Wow" suite, which also featured a white kitchen and dining table with beautiful mid-century-style chairs.
My favorite part of the suite was arguably its media room which featured a TV as well as a positively gigantic day bed that could easily fit a couple of adults or even more children. It's a versatile space that could be utilized by families or even friends who need extra sleeping space.
The bathroom retained its tub and white marble walls from before the renovation, though it got a fresh new vanity.
If I'd been traveling with someone, the bedroom may have felt a tad small, but it was just fine for one person and continued the beachfront luxury aesthetic found in the rest of the suite with a beautiful headboard and crisp white linens.
I particularly enjoyed both of the balconies in my suite, which are angled such that you have expansive ocean views but you can also take in impressive vistas of Downtown Miami's burgeoning skyline and some truly spectacular sunsets.
The spa is a retreat in the middle of an electric city
Miami can be an overwhelming place, even if you're visiting for a vacation. There's a nonstop, frenetic energy to the city that can most certainly take a toll on even the most resilient people.
Before my stay at the W, I hadn't had a massage in several years so I jumped at the chance to book a 60-minute head, neck and shoulders massage at the brand-new Away Spa.
I arrived about 30 minutes before my appointment to get a head-start on my relaxation and check out the space. I immediately felt calmer, thanks to the abundant use of beautiful light wood paneling, comfortable beige furniture and zen-inducing aromas.
The massage itself was tremendous. I emerged feeling far less tense — and admittedly much sorer than I'd like to admit.
After my experience, I can say that the 9,000-square-foot space lives up to its name. For about 90 minutes, I escaped all the noise and distractions of the city and felt truly relaxed — something I'm not sure I've felt since well before the onset of the pandemic.
The art collection rivals that of any gallery's
Many hotels — even high-end ones — have generic, unremarkable artwork to fill up large walls. Not the W South Beach. One of the hotel's co-owners has curated a truly impressive collection of pieces that are valued at around $50 million.
Most notably, this W is home to 21 original pieces by Andy Warhol, three of which are collaborations with Jean-Michel Basquiat.
I'm not a purveyor of fine art by any means, but I do know that would be a point of pride for any established gallery or museum — never mind a hotel lobby.
My dedicated "W Insider" (each guest receives one during their stay; think of them as your personal concierge) gave me a brief tour of the art on display at the property. I'm a particular fan of Warhol's "Kareem Abdul-Jabbar" and "Map of the Eastern U.S.S.R. Missile Bases" and "MR. CHOW" by artist Mike A.
Foodies will leave satisfied
Miami is a city increasingly known for its food scene. While there are hundreds of restaurants across the city worth making a reservation at, committed foodies don't necessarily need to leave the property to experience some of the best food Miami has to offer.
The property has a total of five food-and-beverage outlets including its signature Wet Bar and Grille at the pool deck. Elsewhere, there's the Living Room Bar in the lobby; Irma's (an outdoor bar named after the infamous 2017 hurricane of the same name and constructed with debris from the storm); Miami outpost of the high-end and scene-y Chinese eatery MR. CHOW and The Restaurant at W South Beach, otherwise known as RWSB.
Since I was only there for one night I couldn't experience all of the dining options, but I did have dinner at RWSB. I sampled a number of dishes including eggplant carpaccio, grilled octopus, shrimp ravioli and a steak entree with truffle and spaghetti squash. The food (and drinks) were delicious and fresh — I would happily eat there again, even if I wasn't staying at the hotel.
You can exist almost entirely outside
We took this for granted before the COVID-19 pandemic, but it's easy to go about your day almost entirely outside — with the exception of sleeping and visiting the spa — at the W South Beach.
We now know that sharing space indoors with others puts you at a higher risk for contracting COVID-19, so spending the vast majority of my time outside contributed to peace of mind — not to mention my tan.
I had all my meals and a couple of post-dinner cocktails outdoors and spent an afternoon lounging by the pool, which is gorgeous, by the way. Aside from redoing the concrete, the pool deck didn't get a major reboot in the renovation project. But why mess with success? The pool itself has an edgy shape with raised edges finished in sleek black tile. The loungers themselves are covered in well-padded black-and-white stripe covers which add yet another stylish touch to the pool area.
Finally, the mature landscaping makes the pool deck very private — increasing the feeling of exclusivity. The pool staff kept capacity limited, ensuring the pool deck wouldn't become too crowded. But if you want to be extra cautious, you can rent a cabana for the day, giving your group the ultimate spot to enjoy the chic surroundings.
And if you feel inclined to work out, you don't even need to visit the indoor fitness center since you have the beach just steps away from the hotel to run on or you can visit the on-site outdoor tennis or basketball courts.
Besides the ability to be as pandemic-safe as possible by spending the majority of my time outside, I noticed the hotel took its COVID-19 precautions very seriously. All employees and guests (at least that I encountered) were wearing masks where required and public areas had social-distancing reminders placed throughout. In my room, I found a couple of "pandemic essentials" kits complete with masks, hand sanitizer and more.
Bottom line
The W South Beach grew up in a major way in 2020.
Its new guest rooms are refined but still appropriate for the hotel's beachfront setting. More change is coming, too. The hotel confirmed that it's working on a total revamp of its lobby in the coming months, which will only add to its renewed appeal to discerning travelers.
Recently, I've stayed at a few of Marriott's newer properties in the area like the Edition Miami Beach, but thanks to this thorough refresh I'll certainly stay at the W South Beach again. I just hope I get lucky and find some off-peak award availability.
All photos by the author
SPONSORED: With states reopening, enjoying a meal from a restaurant no longer just means curbside pickup.
And when you do spend on dining, you should use a credit card that will maximize your rewards and potentially even score special discounts. Thanks to temporary card bonuses and changes due to coronavirus, you may even be able to score a meal at your favorite restaurant for free. 
These are the best credit cards for dining out, taking out, and ordering in to maximize every meal purchase.
—
Editorial Disclaimer: Opinions expressed here are the author's alone, not those of any bank, credit card issuer, airlines or hotel chain, and have not been reviewed, approved or otherwise endorsed by any of these entities.
Source: Read Full Article