Breaking: Ban on European travel to the US could be lifted — and immediately reversed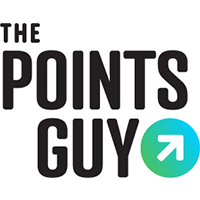 Editor's note: This story has been updated with new information.
The White House has plans to lift bans on travel from Europe, the United Kingdom and Brazil that have been in place since last spring, The Wall Street Journal reported on Monday evening.
In a brief post, the Journal reported that President Donald Trump plans to lift the bans he put in place last March to slow the spread of the coronavirus — restrictions that critics said were far too late.
It's a shift from Friday, Jan. 15, when U.K. Transport Secretary Grant Shapps told LBC that President Trump had blocked plans that would have allowed travel from Europe to the United States to resume. 
Either way, the reversal is unlikely to last long.
Already, White House Press Secretary Jen Psaki has responded to the news on Twitter, saying that, "With the pandemic worsening, and more contagious variants emerging around the world, this is not the time to be lifting restrictions on international travel."
"On the advice of our medical team," Psaki added, "the [administration] does not intend to lift these restrictions on Jan. 26. In fact, we plan to strengthen public health measures around international travel in order to further mitigate the spread of COVID-19."
With the pandemic worsening, and more contagious variants emerging around the world, this is not the time to be lifting restrictions on international travel.
— Jen Psaki (@jrpsaki) January 19, 2021
In November, there were reports that the U.S. was considering ending its entry ban on travelers coming from certain countries — including people traveling from Brazil, Ireland, the U.K. and 26 other European countries. At the time, White House coronavirus task force members were said to have backed the plan, as did public health and other federal agencies. However, it was up to President Trump to make a final decision on the matter.
"I'm afraid the U.S. President has decided not to sign what's called 212(f)," Shapps said in an interview with LBC host Nick Ferrari. "This is an Executive Order which would allow flights to open up to Europe and so flights from Europe, so anyone who's been in Europe and the U.K. for the last 14 days cannot travel to the United States."
Sign up to receive the daily TPG newsletter for more travel news.
Shapps told Ferrari that the issue could be resurfaced when President-elect Joe Biden takes office.
Video: WHO reform is needed: public health experts (Reuters)

Ugandan opposition will challenge election result

Reuters


Divisions and doubt cloud Palestinian election

Reuters


Players share quarantine life ahead of Aus Open

Reuters


Gunmen kill female judges in Afghan capital

Reuters


NASA's Boeing moon rocket cuts short in test

Reuters


Australian Open to start despite quarantine

Reuters


Biden plans flurry of Day One executive actions

Reuters


Germany's CDU picks new leader for post-Merkel era

Reuters


Uganda's Museveni declared election winner

Reuters


Thousands of migrants traveling north to U.S.

Reuters


COVID-19 cases on Australian Open flights

Reuters


India launches COVID-19 vaccination campaign

Reuters


Military surround Uganda opposition candidate's home

Reuters


Rage and turmoil: Trump's final days in office

Reuters


UK variant could dominate in U.S. by March, CDC

Reuters


Military surround Uganda opposition candidate's home

Reuters


Ugandan opposition will challenge election result
Ugandan opposition leader Bobi Wine's party said on Sunday that it was preparing to challenge President Yoweri Museveni's election victory. Olivia Chan reports.


Reuters



Divisions and doubt cloud Palestinian election
Many Palestinians welcomed the announcement of the first national elections in 15 years, but scepticism remained over whether they will bring change – or even happen at all – in the split territory beset by political infighting and distrusts of institutions. Emily Wither reports.


Reuters



Players share quarantine life ahead of Aus Open
As one of the 47 tennis players forced into a hard isolation ahead of the Australian Open, New Zealand's Artem Sitak may be bouncing off the walls of his Melbourne hotel room by the end of his 14-day quarantine.


Reuters

Notably, the plans that were raised in November didn't include removing the ban for travelers who have recently been in China or Iran.
Since as early as January 2020, the White House banned non-U.S. citizens from entering its borders if they had been in a number of high-risk countries in the past 14 days. Notably, the whole of Europe — including the U.K. and Ireland — were part of the ban as of March.
The ban, which includes 26 Schengen Area countries, the U.K., Ireland, China, Iran and Brazil, only applies to noncitizens coming directly from those countries. As such, a U.K. passport holder could still enter the U.S. provided they spend 14 days outside of Europe, China, Iran or Brazil.
Additionally, there have been some exemptions to the ban, including those who travel for "national interest" related to "humanitarian travel, public health response and national security." Reuters said the U.S. has also approved exemptions for some European business travelers, investors, academics, students and journalists.
The U.S. recently announced that, as of Jan. 26, all U.S.-bound international travelers will need to have a negative COVID-19 test result in order to travel. England will require all travelers to have a negative pre-departure test as of Jan. 18.
And, at this time, the U.K. is once again under a strict national lockdown.
Airlines that rely heavily on transatlantic operations, such as Virgin Atlantic and a number of U.S. carriers, have felt the effects of the ban. As Europeans haven't been able to directly enter the U.S., demand on transatlantic routes has dropped significantly.
Related: Global air travel unlikely to recover until 2024 as COVID-19 remains an 'issue' in the U.S. and elsewhere
Industry group Airlines for America, which represents American, Delta and United, among others, said previously that it had "been advocating for the federal government to set a national standard on testing in order to lift travel restrictions."
Related: It's official: You'll now be able to test out of the U.K.'s mandatory 14-day quarantine
England never completely shut its borders during the coronavirus pandemic. Instead, it requires that arrivals from high-risk countries quarantine for 10 days, which has deterred tourists from coming on short-term stays.
Since the Test to Release program came into effect, travelers entering England from any country not on its travel corridor list — including those coming from the U.S. — can test out of a 10-day quarantine. The passenger must opt to pay for a government-approved COVID-19 test, which they will take after five days of quarantine. If the test comes back negative, they will be able to forgo the rest of their quarantine.
Aside from the U.K., however, nearly every European country bans Americans from entering. That is unlikely to change at this time, given the EU's guidance to not permit travelers from countries with high rates of infection.
President Trump first banned non-citizens from entering from China on Jan. 31, before adding Iran to that list in February. Then, in March, Europe was added to the banned list, followed shortly thereafter by the U.K. and Ireland. Finally, Brazil was added in May.
Featured photo by Marc Fluri/Getty Images.
Additional reporting by Melanie Lieberman and Clint Henderson. 
SPONSORED: With states reopening, enjoying a meal from a restaurant no longer just means curbside pickup.
And when you do spend on dining, you should use a credit card that will maximize your rewards and potentially even score special discounts. Thanks to temporary card bonuses and changes due to coronavirus, you may even be able to score a meal at your favorite restaurant for free. 
These are the best credit cards for dining out, taking out, and ordering in to maximize every meal purchase.
—
Editorial Disclaimer: Opinions expressed here are the author's alone, not those of any bank, credit card issuer, airlines or hotel chain, and have not been reviewed, approved or otherwise endorsed by any of these entities.
Source: Read Full Article