Cruise Canceled? This App's New Feature Will Keep All Your Info Organized Until You Can Finally Set Sail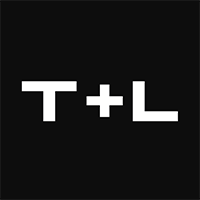 Passengers who have had cruises canceled and are now waiting to get back on the high seas have a new solution when it comes to organizing the information required to ensure a rescheduled trip.
Between monitoring alerts about cruise lines resuming service and keeping an eye on expiration dates of Future Cruise Credits (FCCs), it can be a mind-boggling process — which is why one cruise app launched a new feature to track FCCs.
Shipmate — an app powered by Cruiseline.com that includes features like price alerts, reviews, and a chat function to talk with fellow passengers on your upcoming voyages — now includes the ability to track an FCC's cruise line, certificate ID, credit amount, credit type, booking dates, use-by dates, and status known as the Cruise Credit Tracker.
It is an international tool that can be used for all cruise lines around the globe.
"Based on the feedback we've gotten from our community, it can be a very confusing process with a lot of deadlines and information that the passenger has to keep up with," Michael Siegle, product management director of Shipmate, said in a statement. "We knew there had to be an easier way to keep track of these details for credit holders, so we created a comprehensive Cruise Credit Tracker that stores all of the information you need for an FCC in one place."
In addition to FCCs for canceled sailings, the tracker can also track Book on Board credits, future booking certificates, or any other miscellaneous credits issued by cruise lines.
The app is free and available for download on iOS and Android.
Cailey Rizzo is a contributing writer for Travel Leisure, currently based in Brooklyn. You can find her on Twitter, Instagram, or at caileyrizzo.com.
Source: Read Full Article