Heathrow boss says 'aviation industry is fighting for survival' as numbers slump
Britain's busiest airport lost almost three-quarters of its passengers last year due to "lockdowns and border closures".
Heathrow has revealed that only 22 million passengers passed through the airport in 2020, down 73 per cent on the previous year.
While Heathrow broke passenger records at the start of 2020, by March aviation was hard hit by the coronavirus pandemic.
Even in December, only one-sixth of the predicted number of travellers passed through the airport.
Heathrow's chief executive, John Holland-Kaye, said: "The aviation industry is the cornerstone of the UK economy but is fighting for survival. We need a road map out of this lockdown.
"While we support tightening border controls temporarily by introducing pre-departure testing for international arrivals, as well as quarantine, this is not sustainable."
The worst-hit region during 2020 was North America, with only one-fifth of normal passenger numbers.
INDY/GO Weekly Newsletter
TIME TO TRAVEL!
Read our full mailing list consent terms here
INDY/GO Weekly Newsletter
TIME TO TRAVEL!
Read our full mailing list consent terms here
To Africa, the least-bad performing region, one-third of expected passengers flew.
UK domestic passengers were at 30 per cent of normal numbers.
January figures are expected to be even worse due to the third UK lockdown.
Read more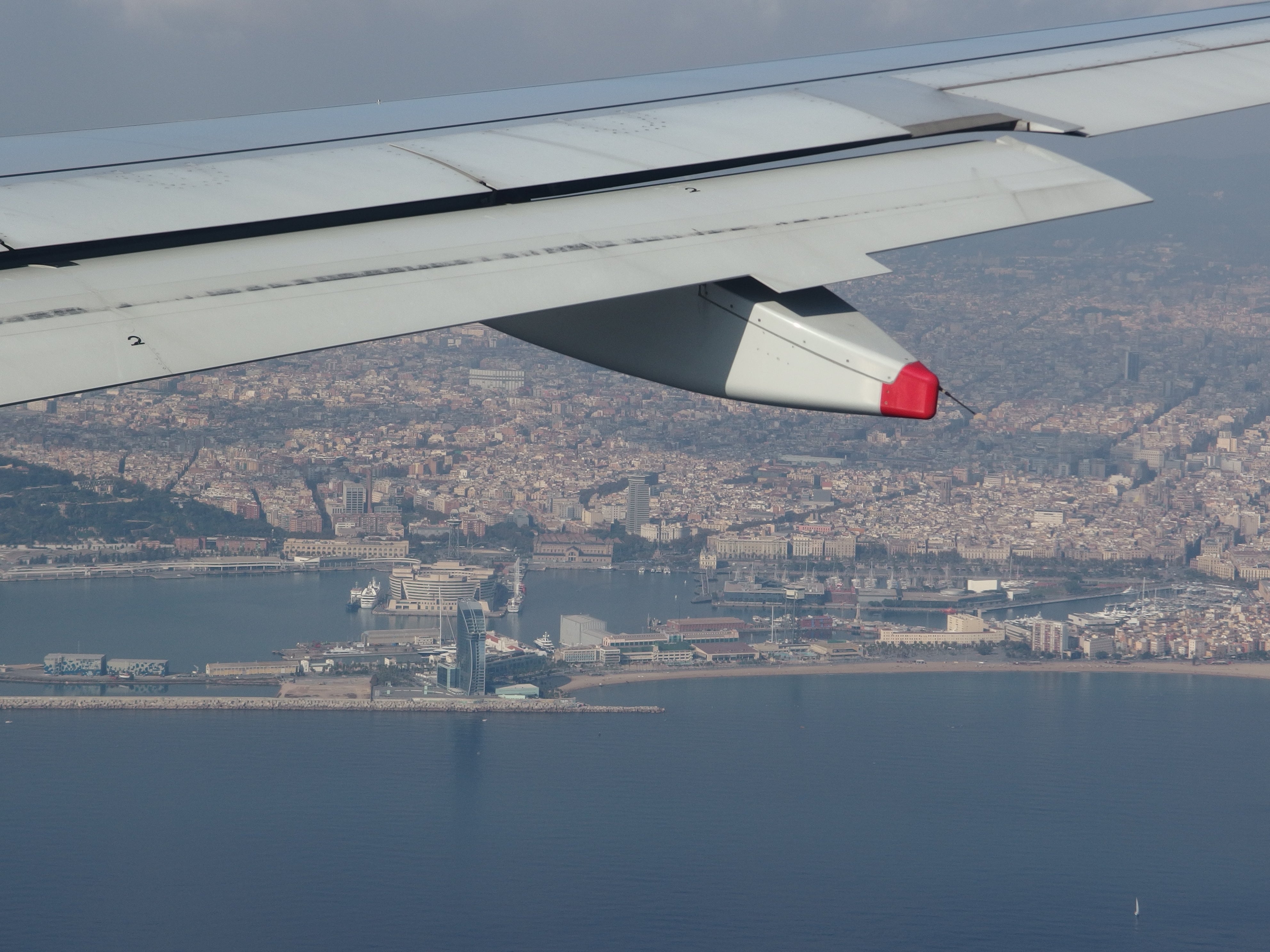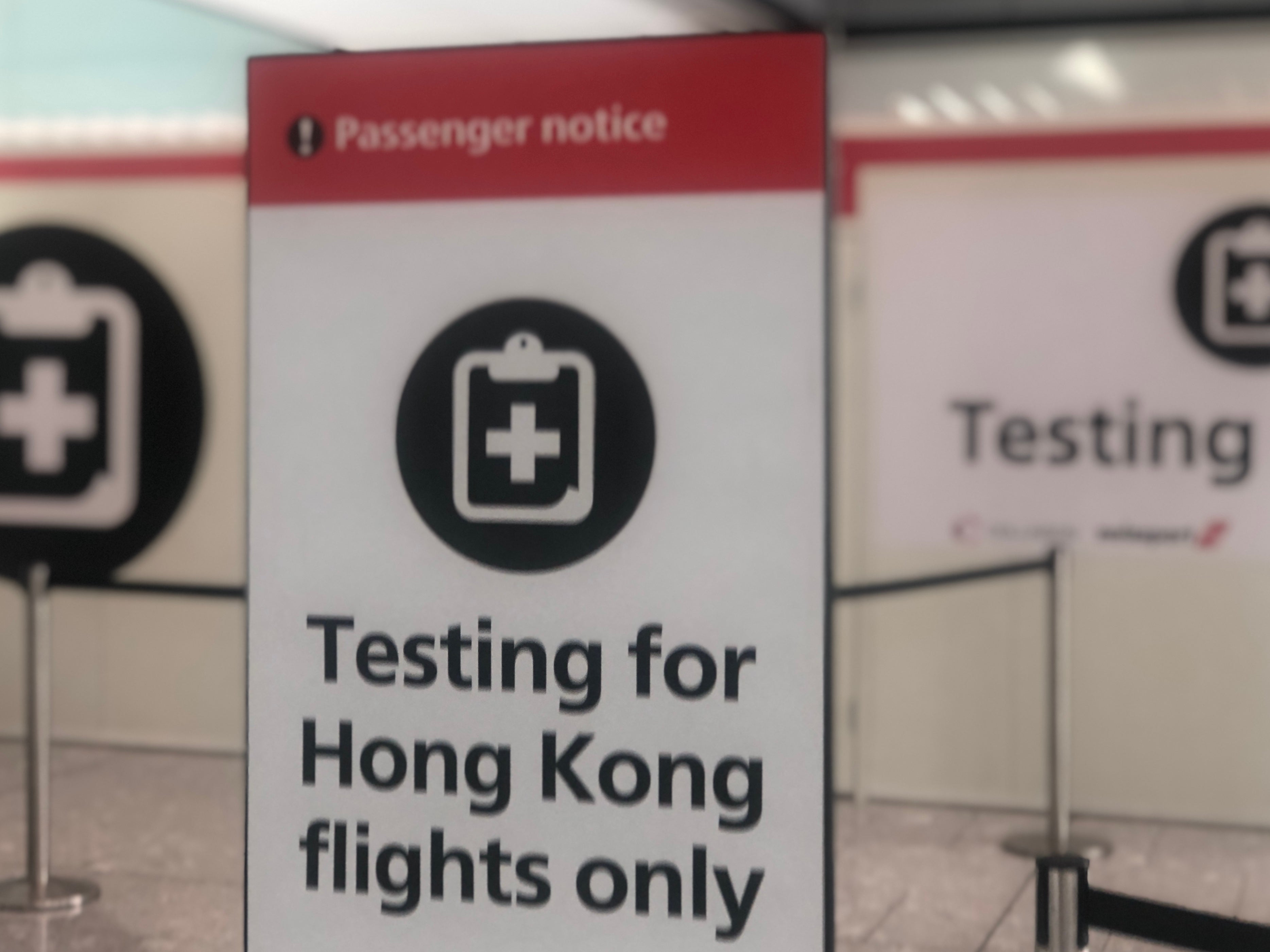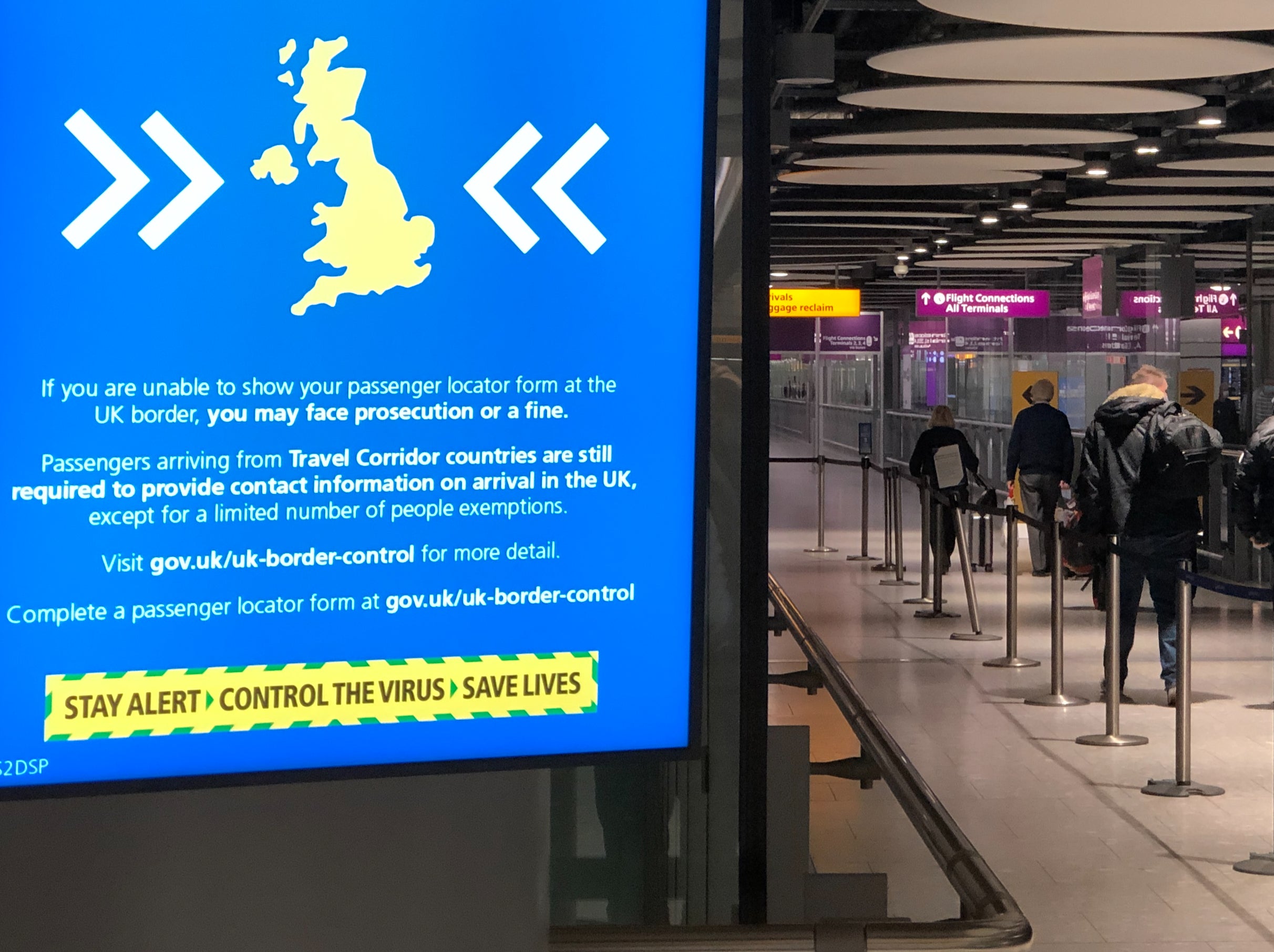 One of Heathrow's two runways has been closed to save cash and ease the demands on staff.
Two of the four terminals, 3 and 4, have been closed since early on in the pandemic.
Cargo volumes at Heathrow fell by 28 per cent, even though many long-haul aircraft for British Airways and Virgin Atlantic were re-purposed to carry only freight.
Even when passenger numbers start to build, airport bosses say that its finances will be hit by the ending of tax-free shopping for all but "excise goods" – alcohol and tobacco.
Mr Holland-Kaye repeated his call, first issued in April 2020, for the government to "show leadership in creating a common international standard for pre-departure testing that will allow travel and trade to restart safely".
The transport secretary, Grant Shapps, has said the government has taken "unprecedented steps" to support UK aviation, including paying more than 55,000 aviation employees up to 80 per cent of their wages through the furlough scheme and providing £1.8 billion to the industry through the Covid Corporate Financing initiative.
Mr Shapps, will outline this week plans for travellers to provide negative coronavirus test results before being allowed on planes, trains or ferries to the UK.
Source: Read Full Article