I found the rest I needed across from a strip mall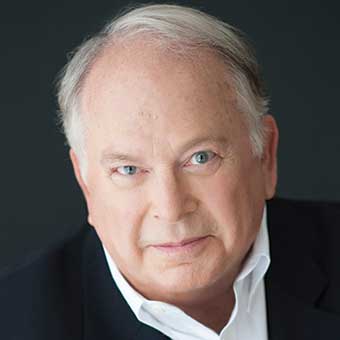 Sometimes you just go down a highway, along the coast, passing mansions and shops designed for 1% of the population. Sometimes you drive over a short bridge and head for a corner of the world where luxury resides in a surprisingly approachable way.
Just across the road from the Eau Palm Beach Resort and Spa in Manalapan, Fla., is a strip mall anchored by a Publix supermarket. Obviously, people actually live in the surrounding mansions, and they need to do some occasional shopping. We have driven across that bridge in this area; you might know it better as South Palm Beach.
The Turens have reacted to the 2023-24 travel boom with five back-to-back, seven-day workweeks. We needed a break.
We were headed to a hotel that had been a Ritz-Carlton until 2013. Now, inheriting the bones of the Ritz, the Eau Palm Beach and Spa is an independently owned property affiliated with Preferred Hotels and Resorts that intends to compete, somehow, with the lauded Four Seasons a few miles up the coast.
As we approached it, I was turned off by the exterior paint job. I think the Sherwin-Williams color is called 1950s Sad Salmon. As we pulled into the circular driveway, with the deli section at Publix about 500 feet away, I was not optimistic.
Then, I stepped out of the car, and everything seemed to change. Three staff members addressed us by name before we even reached the check-in desk. The lobby was all white and sparkling with reflected sunlight. A huge floral design was the centerpiece, and in three directions you could look out on the ocean and the pools.
En route to our room we passed the Wellness Center. Across from it was a door that led to a gorgeous stretch of Atlantic Ocean. High staff-guest ratio. Lovely adult and family pools. Had I kept walking, I would have discovered Melt, an emporium of homemade ice cream featuring chef-prepared gelato.
Continuing to our room, we passed what I would accurately describe as a world-class spa. My wife loved the treatments and told me that when your treatment on the spa table is finished, you step onto heated towels to continue the sense of relaxation and comfort.
A few notes from my journal:
The room decor, turquoise and white, made us feel like we were sleeping inside the world's most elegant branch of Tiffany's, but with an ocean wave soundtrack.
Pool attendants use tablets to make sure you are seated in the best possible area, which also makes it easy for them to find you when friends and family arrive. They know your name and preferences.
Angle is a high-end steakhouse with red velvet decor. Polpo is the second U.S. branch of Ron Rosa's famed seafood-focused cuisine. Another better-than-expected dining option included a lovely, four-table sushi restaurant.
This is also a family resort. I spent a half-hour with the program director at the kids center and was totally impressed with the technology used to create games on the fly while engaging young kids of all ages. It was almost magical, and I would suggest that Disney executives stop by to observe the program.
How do you pull off a five-star adult getaway with several dining standouts and a perfect beachfront setting while also harboring a world-class spa and a children's program that rivals any I have ever evaluated? It's challenging. But based on my four days, they appear to be doing it at the Eau Palm Beach. It all might be condensed in the personal goodbye from a floor housekeeper who noticed we were leaving and told me how much she will miss us. She was not our housekeeper.
(Note to readers: This was not a comped stay. The three nights came to just about $4,500.) 
Source: Read Full Article