Indonesian 737-500 disappears with more than 60 people onboard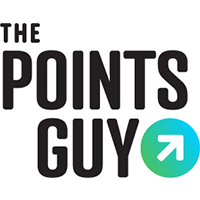 Americans are waking up to the news of another presumed Boeing 737 crash, during a domestic flight between Jakarta and Pontianak in Indonesia. Sriwijaya Air flight SJY 182 was reported to be carrying 50 passengers and 12 crew members. The aircraft lost radar contact around 2:40 p.m. local time, or 2:40 a.m. Eastern Time.
The flight was operated by a previous-generation Boeing 737-500 — not the plagued 737 MAX, which just resumed flying in the United States.
Sriwijaya Air flies almost exclusively within Indonesia, with the exception of Dili in East Timor (DIL), where the carrier offered service to Bali (DPS), Jakarta (CGK) and Surabaya (SUB) before the pandemic.
The aircraft and its passengers are tragically presumed lost, though, for the time being, the airline has only confirmed that the plane has "lost contact."
Media Statement: Informasi Penerbangan Sriwijaya Air SJ-182 pic.twitter.com/6TwW1iMglm
— Sriwijaya Air (@SriwijayaAir) January 9, 2021
According to Google Translate, the airline's statement reads as follows:
We confirm that the SJ-182 flight route from Jakarta to Pontianak has lost contact today, January 9, 2021 at 14:40 WIB. Our aircraft is manned by 6 active crew. As for the details of the passengers on flight SJ-182 are 40 adults, 7 children, 3 babies and 6 crew members as passengers. Our prayers go out to all our passengers and crew and their families. To date we continue to coordinate with relevant authorities and provide all the support needed. For family and relatives, please contact the following hotline numbers: 021-8063 and 021-8063 7817.
According to Flightradar24 data, the flight lasted roughly four minutes, with the aircraft taking off from Jakarta and climbing to 10,900 feet before a rapid decent. The 737's final contact was at 250 feet with a ground speed of 358 knots, or 412 miles-per-hour.
The flight was reportedly operated by PK-CLC, a more than 26-year-old Boeing 737-500. According to registration data, the aircraft began its flying career with now-defunct Continental Airlines, where it flew passengers within the U.S. for more than 15 years before making its way to United Airlines and eventually Sriwijaya Air, which took possession of the then 18-year-old plane in 2012.
According to fleet reports, Sriwijaya Air currently operates a total of three 737-500s, along with much newer aircraft, including five Boeing 737-800s and a 737-900. The carrier has parked a handful of other Boeing 737s during the pandemic.
Featured photo of a Sriwijaya Air Boeing 737-800 by ADEK BERRY/AFP via Getty Images.
SPONSORED: With states reopening, enjoying a meal from a restaurant no longer just means curbside pickup.
And when you do spend on dining, you should use a credit card that will maximize your rewards and potentially even score special discounts. Thanks to temporary card bonuses and changes due to coronavirus, you may even be able to score a meal at your favorite restaurant for free. 
These are the best credit cards for dining out, taking out, and ordering in to maximize every meal purchase.
—
Editorial Disclaimer: Opinions expressed here are the author's alone, not those of any bank, credit card issuer, airlines or hotel chain, and have not been reviewed, approved or otherwise endorsed by any of these entities.
Gallery: The world's safest budget airlines, ranked by AirlineRatings.com (USA TODAY)
Source: Read Full Article