Is Amtrak's big Rail Passengers Association point bonus worth the cost?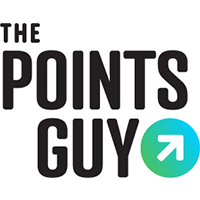 We're likely to see a big push to help fund and expand Amtrak over the next few years. President-elect Joe Biden has been a fan of the national rail for many decades, and even plans to ride a train to his inauguration, and incoming transportation secretary Pete Buttigieg is expected to support Amtrak investments as well.
There's already a lot to be excited about on the Amtrak front — the rail line's new-and-improved Acela train is expected to launch later this year, and track and tunnel improvements will hopefully be funded soon.
Boosting your Amtrak Guest Rewards balance presents a bit of a challenge, though. Amtrak Guest Rewards was once an instant transfer partner of Chase Ultimate Rewards, but now points are much harder to come by. Generally, the easiest option is to take advantage of a credit card welcome bonus, but a new offer that popped into my inbox seemed worth a look, as well.
As the email subject line exclaims, "Imagine where you can go with up to 15,000 points." Amtrak had my attention — 15,000 points could buy me several post-pandemic trips home to my family in the Philadelphia area. I was intrigued.
My excitement quickly evaporated as I continued to read on, but, given how difficult it can be to earn Amtrak points, I decided to still dig in and do some math.
Ultimately, the Silver Rail Society option offers the best return, at $1,000 for 7,000 points — a "cost" of 14.3 cents apiece, compared with 16.67 cents for the "PLUS" option. You'll need to sign up by Jan. 31, 2021, in order to earn the bonus points.
Depending on your route, date, train type and time of travel, Amtrak points can really go a long way. You can travel nonstop from New York to Boston tomorrow for just 2,414 points, for example.
Cash fares are currently $68 for the same train, offering a redemption value of just over 2.8 cents per point. That's far less than what you'll "pay" for points as part of this promotion, though.
Ultimately, the annual fee serves as a donation to the Rail Passengers Association, which aims to help expand Amtrak to create an expanded national rail network, represented by the map below.
Membership also includes a 10% discount on most Amtrak fares, and discounts with a handful of other travel services and brands, including up to 25% off eligible car rentals with Avis.
Rail Passengers Association is a 501(c)(3) non-profit organization, so your membership fee is tax-deductible. Points will be taxed at 2.5 cents each, however — if you max out the promotion, your $2,500 fee will effectively be deductible, minus the $375 points value.
If you aren't interested in making a donation to the Rail Passengers Association, this option doesn't make a whole lot of sense, even with the various discounts thrown in. Instead, you might want to consider boosting your balance with an Amtrak credit card, such as the Amtrak Guest Rewards World Mastercard, which can earn you up to 20,000 points after spending $1,000 in the first 90 days.
As a final option, you could choose to purchase points — currently, 15,000 points will run you $565.50, or about 4.38 cents apiece. You're unlikely to find a redemption that makes that option ever worth considering, however.
Featured photo by Chris Dong/The Points Guy.
SPONSORED: With states reopening, enjoying a meal from a restaurant no longer just means curbside pickup.
And when you do spend on dining, you should use a credit card that will maximize your rewards and potentially even score special discounts. Thanks to temporary card bonuses and changes due to coronavirus, you may even be able to score a meal at your favorite restaurant for free. 
These are the best credit cards for dining out, taking out, and ordering in to maximize every meal purchase.
—
Editorial Disclaimer: Opinions expressed here are the author's alone, not those of any bank, credit card issuer, airlines or hotel chain, and have not been reviewed, approved or otherwise endorsed by any of these entities.
Gallery: How to Negotiate Your Auto Insurance Rates When You're Driving Less (GOBankingRates)
Source: Read Full Article