New Zealand Prime Minister Says Borders Will Remain Closed to Tourists Until Citizens Are Vaccinated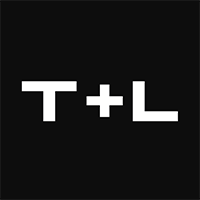 New Zealand has been praised for its quick and stringent actions in controlling the spread of COVID-19 early on, with a total of 2,295 cases and 25 deaths in the nation of five million since the onset of the pandemic last year, according to data from the Johns Hopkins Coronavirus Resource Center. Despite successfully flattening the curve, prime minister Jacinda Ardern said in a press conference Tuesday that she won't reopen the nation's borders, which have been closed since mid-March 2020, until its citizens are "vaccinated and protected," The Guardian reported.
"New Zealand will only truly feel like it returns to normal when there is a certain level of normality in the rest of the world too," Ardern said. "But given the risks in the world around us and the uncertainty of the global rollout of the vaccine, we can expect our borders to be impacted for much of this year."
The thought that the island nation will remain closed off for the bulk of 2021 was jarring, but Ardern explained it with scientific-backed reasoning. "For travel to restart, we need one of two things: we either need the confidence that being vaccinated means you don't pass COVID-19 on to others — and we don't know that yet — or we need enough of our population to be vaccinated and protected that people can safely re-enter New Zealand," she continued. "Both possibilities will take some time."
New Zealand had previously announced that it would be providing free vaccinations to its residents, as well as those of neighboring countries, including Tokelau, Cook Islands, Niue, Samoa, Tonga, and Tuvalu, NPR reported. That said, the nation is still waiting for approval on its first vaccine, so the rollout process will take some time.
In an Instagram video she posted after the conference Tuesday, Ardern said the regulatory approval could come as early as next Wednesday, but then there will be wait time for the delivery of the doses. Her calm patience shows an empathetic view of the global community. "We know there are a large number of countries that are in much more dire situations than New Zealand," she said in her video. "It's only right that they are prioritized because of their sheer loss of life."
Also unlike other countries that are clamouring for doses, Ardern notes their rollout strategy will be different because of the unique nature of the nation. "New Zealand is a bit different to other countries," she said. "Many other countries are prioritizing their older people and those working in healthcare. Our most at-risk people in New Zealand are our border workers."
While the first vaccination deliveries should arrive within the first quarter of 2021, the general population will likely not start the process until the middle of the year, The Guardian reported, which is why the estimates put border reopening so far off.
"I know our border regime is very very tough, but that's to keep everyone safe," Ardern added in the IGTV video. "And that will continue for the near future."
While a one-way "travel bubble" had been formed with Australia last fall, it was shut down on Monday for 72 hours after New Zealand got its first case of COVID-19 — the strain from South Africa — in months. As of Tuesday, no new cases were detected in the area, The Guardian reported.
Source: Read Full Article