Saks Fifth Avenue and the art of clienteling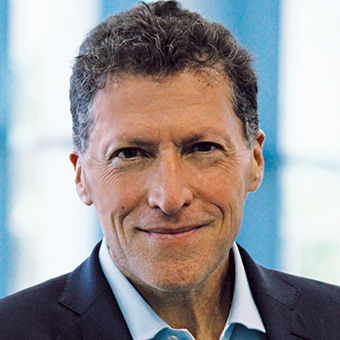 Travel has always had a knack for verbing a noun: Ticketing, vacationing, jetting. Now comes a new one, possibly as lucrative to the bottom line as it is initially distasteful to the ear:
Clienteling.
This verb doesn't actually originate in the travel industry. Clienteling developed in retailing as the art of engaging with a high net worth or ultrahigh net worth client in a way that makes them feel so special and appreciated that they form a deep bond with a store or brand.
For instance, clienteling was top of mind when Tiffany's flagship in New York underwent a $250 million renovation. It added a three-story, gleaming, glass addition with individual selling salons and a private dining room for VIP clients to sip Champagne and nibble foie gras undisturbed while being shown seven-figure diamond necklaces.
During the pandemic, Saks Fifth Avenue in New York also spent $250 million on a renovation. It expanded its Fifth Avenue Club, where customers can visit one of 30 private suites and meet with a stylist who has gathered clothing, shoes, jewelry and handbags matched to a client's tastes, needs, size and designer preferences. These private showings also include refreshments commensurate with the expectations of the ultrawealthy.
By making shopping for material goods an event, clienteling dovetails nicely with the consumer trend toward spending on experiences rather than on things. Saks has a 40-person unit dedicated to pivoting the company from being a department store to an experience, focusing not only on the Club but organizing exclusive gatherings in partnership with the brands it sells.
And, at some point, it occurred to a Saks executive: Travel is, by definition, experiential. And, who doesn't want to shop while on vacation?
It wasn't a great leap from there to getting travel advisors involved. The company launched an internal travel and tourism strategy group, hiring Kathleen Shea, a hotelier whose resume includes stints at Four Seasons, Mandarin Oriental and Taj, to head up the practice.
She selected 25 luxury agencies from around the globe to launch the Saks Preferred Partnership Program, which integrates the Saks Club experience into the travel plans of the affluent. Recognizing that there are only so many Saks stores — 39, to be exact — and only 30 have a Club, she leased suites in luxury hotels and resorts to create Club extensions in Honolulu; Maui; Orlando; Nashville; Charleston, S.C.; Deer Valley, Utah; Nantucket, Mass.; and Laguna Beach and Napa Valley, Calif.
The Saks clienteling opportunity for advisors exists both before and during the trip. A corollary to "Who doesn't want to shop while on vacation?" is "Who doesn't want to look good on vacation?" An advisor can pass along information about a client's lifestyle, size and branding preferences to arrange for "pretrip wardrobing" (the verbing never ends) as well as planning a Club experience during the vacation itself. Commissions are earned on first-time referrals.
Unique access and exclusive opportunities are also available. For VIP clients, for instance, advisors can organize after-hours shopping or a jewelry-focused dinner in The Vault, the flagship store's lower-level jewelry collection.
The selected advisors were brought to New York in January to be treated to a Daniel Boulud-catered dinner in The Vault, inspect destination- and lifestyle-themed suites, watch a fashion show and learn about Saks' highest customer loyalty level, the invite-only Limitless Program.
Among the invitees was Jack Ezon, managing director of Embark Beyond. "Saks is embracing the travel community as a lucrative source for client acquisition and engagement," he said. The Club "makes travelers feel like insider VIPs in the fashion world."
Ezon had already embraced the clienteling ethos before his involvement with Saks. His office includes a lounge area with comfortable furniture and a bar featuring high-end liquor. He may gift his first-class customers with a Frette blanket to keep warm in style during the flight.
He's organizing an event for his affiliated advisors that will include luxury executives from outside the industry, including the chairman of Ferragamo; the CEOs of Sotheby's, Frette, Hermes Americas and Ferrari Americas; the president of Cartier; the general manager of fashion for Chanel; and the vice president of retail operations for Armani, among others.
Ezon said he has seen similar programs to the one Saks has launched in London and Paris. "Clients appreciate a personal shopping experience at iconic stores in iconic cities, and not only do they come home with an updated wardrobe, but that part of their trip begs for conversations about the origin of their ensemble."
Clienteling may be a new term to the industry, but top advisors have been engaging with the process for years. Shortly after 9/11, Dallas-based Rudi Steele fretted that his customers in first class might have to eat with plastic cutlery after silverware was temporarily banned from flights. His solution: Presenting mother of pearl caviar spoons to clients.
He did not, as far as I know, verb it to "spooning" his clients.
Source: Read Full Article