Saying goodbye to the hotels that closed due to COVID-19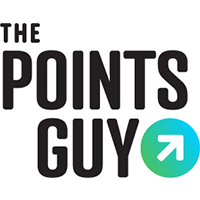 Load Error
It's been a year since we all first heard the words "novel coronavirus," and the pandemic has lasted longer than many of us had expected. Hotels worldwide have struggled to keep their doors open and entice travelers to visit — whether for the day for a quiet workspace, a staycation for a simple change of scenery or a stop along a road trip route.
But even the best marketing at the most enticing hotels hasn't been enough to keep occupancy at pre-pandemic levels. In an effort to stamp out COVID-19, many travelers are staying home.
Low occupancy and high overhead have forced some hotels to close their doors indefinitely. Here's a look at a few of the places that have shuttered.
New to The Points Guy? Want to learn more about credit card points and miles? Sign up for our daily newsletter.
Lots of hotel closures in New York
New Yorkers will tell you that the city isn't dying — despite the pandemic — and we'd agree. New York has always been a resilient place and life will get back to normal. However, many hotels have decided to close. Will the locations reopen anew — rebranded for tomorrow? That remains to be seen but here are some places you won't check into the next time you head to the Big Apple.
Hilton hotels — Thus far, we've seen two properties close to COVID-19. In September 2020, Ashford Hospitality decided to give up the Embassy Suites-Midtown West property to its lender when the company realized it couldn't keep up with its debt obligation. A month later, the 44-floor, 478-room Hilton Hotel Times Square on 42nd Street closed, citing the pandemic as the reason. Outside the city, the Hilton Westchester has shuttered.
Marriott properties — If you've got a ton of Bonvoy points, you now have fewer places in Manhattan to use them at. Hotel closures include the New York Marriott Eastside, W New York Downtown and two Courtyard locations (the Courtyard by Marriott in Herald Square and Courtyard Fifth Avenue). The Maxwell, part of Marriott's Tribute Portfolio Hotels, which was formerly the original W New York, closed in April 2020.
The Blakely New York — After 17 years in the hotel business, the hotel has closed and is referring its past guests to Hotel Elysee (part of the Library Hotel Collection) or Dream New York Midtown.
The storied Omni Berkshire Place was built by the same architect that designed Grand Central Terminal. It's stood on East 52nd Street since 1926 and its claim to fame was the fact that Rogers and Hammerstein wrote the musical "Oklahoma!" at the property. But, nostalgia doesn't pay the bills and even though the Omni brand received approximately $84 million in the first round of Paycheck Protection Program (PPP) loans from the federal government, it has permanently laid off all of its employees. Bloomberg theorizes that the building could be turned into office space.
Roosevelt Hotel — This one hurt because it was a New York City institution for 96 years. The Midtown hotel on East 45th Street, which Pakistan International Airlines owns, closed its doors permanently in mid-December 2020.
Notable closures in America's other major cities
It's not just New York City that's bearing the brunt of hotel closures and property foreclosures. We're seeing them globally, including in these other U.S. cities.
Palmer House Hilton
For decades, the Palmer House in Chicago has thrilled visitors with an interest in show business. Its Empire Room — a 250-seat cabaret — was a popular place for up-and-coming artists back in the day. Tony Bennett, Liberace and Carol Channing all performed here. And more recently, tours of the theater were a hot ticket item with visitors turning up to see the theater's beauty and get a peek at mementos from so many famous performances.
Video: NYC Exotic Snax Will Take You Around The World (Inside Edition)
Russian Company Turns Plastic Lids Into Stylish Backpacks and Bikes

Inside Edition


Friends Found Out They Were Family in Texas, Wisconsin, California and Hawaii

Inside Edition


Woman Was Trampled to Death at Capitol Insurrection

Inside Edition


NYC Exotic Snax Will Take You Around The World

Inside Edition


Gayle King Shaken by False Positive COVID-19 Test

Inside Edition


Wendy Williams Biopic Movie Star Studied Talk Show Hosts for Months

Inside Edition


'Sleepwalking' Killer Scott Falater Maintains His Story After 22 Years

Inside Edition


Legendary Actress Cicely Tyson's Last Interviews Before She Died at 96

Inside Edition


The Precautions the Super Bowl Is Taking to Avoid Becoming Super Spreader Event

Inside Edition


14-Year-Old Plays Touching Violin Solo Over Zoom for Mom on Ventilator

Inside Edition


African Grey Parrot Hilariously Sings 'Shake Your Booty'

Inside Edition


Endangered Jaguar Family Is 'Rewilded' to Their Natural Habitat in Argentina

Inside Edition


Who Is West Virginia Lawmaker and Capitol Rioter Derrick Evans?

Inside Edition


'Toddlers and Tiaras:' Where Are They Now 10 Years Later?

Inside Edition


How Drivers Stuck in Oregon Snowstorm Luckily Got the COVID-19 Vaccine

Inside Edition


GameStop Stock 22-Year-Old Bought for $180 Worth $1600 After 2 Weeks

Inside Edition


Russian Company Turns Plastic Lids Into Stylish Backpacks and Bikes
Could these plastic bags be the answer to landfill waste? A company in St. Petersburg, Russia is turning plastic caps and lids into fashionable, useful products. With help from eco-conscious neighbors, 99Recycle has been intercepting the plastics before they get thrown away. The company says so far it has received 70 tons of plastic that it has used to make things from backpacks and pencil cases to skateboards and bicycles! Inside Edition Digital's Mara Montalbano has more.


Inside Edition



Friends Found Out They Were Family in Texas, Wisconsin, California and Hawaii
These people all found out that they were related to friends and neighbors they already knew. In 2018 Hillary Harris and her new neighbor weren't exactly warm to each other. But the two women soon found out they shared more than a driveway. And new neighbors in a southern California neighborhood got to know each other as the Coronavirus pandemic began. They learned that they shared Norwegian heritage — and a great-great grandfather.


Inside Edition



Woman Was Trampled to Death at Capitol Insurrection
Newly released body cam video shows the moment a woman was trampled to death during the assault on the U.S. Capitol earlier this month. A desperate friend pleaded for the mob of rioters to back off. The woman was identified as 34-year-old Rosanne Boyland of Georgia. She was one of four Trump supporters who died in the riots. Boyland's brother-in-law, Justin Cave, said "It's my own personal belief that the president's words incited a riot that killed four of his biggest fans."


Inside Edition

So, could this hotel close for good? The possibility has been discussed. It's a case study in real estate gone wrong. With the pandemic bearing down on investments everywhere, the appraised value of the hotel went from $560 million in 2018, as reported by the Chicago Tribune, to just $305 million. That revaluation means the property is now "underwater" — it's worth less than the loan taken against it.
While Hilton operates the hotel, Thor Equities is the property owner and was sued for failing to pay mortgage amounts that reached almost $338 million.
However, while the media all but gave the Palmer House last rites, it's accepting reservations for stays starting April 8, 2021. We're following this story to determine if the hotel has worked out its financial woes.
Marriott Wardman Park
Washington, D.C.'s century-old Marriott Wardman Park has closed permanently. It had closed temporarily on March 27, 2020, due to the pandemic. The owner, Wardman Hotel Owner LLC, filed for Chapter 11 bankruptcy in mid-January 2021 and plans to sell the property in a bid to reorganize. It's also severed its management agreement with Marriott.
Luxe Rodeo Drive
Even tony Beverly Hills isn't immune to hotel closures. In September, we learned that the Luxe Rodeo Drive, an 86-room boutique hotel, closed suddenly. The move surprised many that thought this nearly 30-year-old hotel could withstand the pressures of the times. Luxe Hotels, owner of this property, blamed the closure on the bad timing of an expensive remodel that occurred right before the pandemic hit.
Standard West Hollywood
And, TPG recently covered the closure of the iconic Standard West Hollywood. For more than two decades, it was the place to see and be seen. But, in late January 2021, it shut its doors for good… another coronavirus casualty.
Beyond the USA
Of course, hotels and resorts across the globe have closed, but these two were of particular note to TPG readers.
Ace Hotel London Shoreditch — While the hotel announced its closure, it said it hopes to reopen in a new London location in the future. Lore Group, the building's operator, plans to renovate the property and open and manage another hotel in Ace's place.
InterContinental Resort and Spa Moorea — In May, points hoarders the world over were saddened to hear that the InterContinental Moorea Resort & Spa in French Polynesia, part of the Pacific Beachcomber group, had closed permanently. This had been a terrific place to use IHG Rewards Club points to offset the cost of a South Pacific vacation. Area general manager Guillaume Epinette said at the time that "The closure of the InterContinental Moorea Resort & Spa has been a very hard but carefully considered decision taken to preserve our other hotels within Pacific Beachcomber hotel group."
The group operates The sustainable luxury experience at The Brando on private island Tetiaroa as well as InterContinental Bora Bora Le Moana Resort, InterContinental Bora Bora Resort & Thalasso Spa, the InterContinental Tahiti Resort & Spa as well as Maitai-branded resorts on Bora Bora, Rangiroa and Huahine.
Bottom line
It's heartbreaking to see any hotel close, and our hearts go out to every hospitality employee that's been furloughed or laid off due to the pandemic. As news of additional vaccines continues to unfold, we hope that the end of this crisis draws near and that travelers can return to their favorite hotels once again and discover new ones.
Featured image by Darren Murph/The Points Guy
SPONSORED: With states reopening, enjoying a meal from a restaurant no longer just means curbside pickup.
And when you do spend on dining, you should use a credit card that will maximize your rewards and potentially even score special discounts. Thanks to temporary card bonuses and changes due to coronavirus, you may even be able to score a meal at your favorite restaurant for free. 
These are the best credit cards for dining out, taking out, and ordering in to maximize every meal purchase.
—
Editorial Disclaimer: Opinions expressed here are the author's alone, not those of any bank, credit card issuer, airlines or hotel chain, and have not been reviewed, approved or otherwise endorsed by any of these entities.
Source: Read Full Article