Shoppers Love This Face Mask Brand — and It Just Launched Velvet Masks for Winter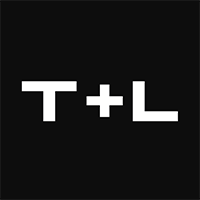 For months now, shoppers have been raving about Caraa's stylish, comfortable, and functional face masks. The brand has released several variations, including a mask designed specifically for winter and ones meant to be worn while exercising. Now, you can shop ultra-stylish velvet masks from Caraa, and you'll want to wear them all winter long.
Related: These Warm, Breathable, and Weather-resistant Face Masks Are Ideal for Winter
The Velvet Adult Face Masks join the ranks of Caraa's already customer-loved masks. These masks, which come in packs of three, feature a breathable, dual layer design cased with luxurious velvet fabric. There's an adjustable nose wire and silicone toggles on the ear straps, so you can be sure to find a comfortable, custom fit. You'll also find a filter pocket, and though these masks don't come with filters, you can buy a pack of 25 P99 filters straight from Caraa's site. And with color combinations like pink and gold and blue and silver, there's no doubt these masks will add some style to your looks this winter.
Since these velvet masks are brand new, they have yet to be reviewed by customers, although Caraa's other masks of the same design have earned high praise from shoppers. "These are the best masks we have tried. The fit is amazing, minimal fogging to glasses, and they stay in place. My whole family prefers them to all of our other masks," one shopper wrote of the Universal Adult Masks.
Video: 2 women level up their looks with simple makeup and style tips (TODAY)
Baseball great Hank Aaron dies at 86

TODAY


Lotto ticket sold in Michigan wins Mega Millions' $1B jackpot

TODAY


Larry King dies at 87: Remembering the TV legend's life on the air

TODAY


Biden is getting Americans 'out of this ditch' with executive orders, Karine Jean-Pierre says

TODAY


Tensions build over COVID-19 vaccine rollout and UK strain

TODAY


Trump's 2nd impeachment trial set to begin the week of Feb. 8

TODAY


Willie Geist sits down with Kate Hudson this week on Sunday TODAY

TODAY


Shared love of history creates group of virtual friends during pandemic

TODAY


How to make your bed as comfortable as possible

TODAY


Ed Burns talks about his new series, 'Bridge and Tunnel'

TODAY


Hoda and Jenna guess the famous alien in hilarious game

TODAY


Joy Bauer makes 2 slow cooker meals: eggplant Parm and chili

TODAY


Meet the Ebony Anglers, a Black female competitive fishing team

TODAY


Can the Chiefs win without Mahomes? Steve Kornacki on this weekend's odds

TODAY


Ghost kitchens: How the new cooking concept is giving the industry a lifeline

TODAY


Winter fashion must-haves: Fleece-lined leggings, snow boots, more

TODAY


Baseball great Hank Aaron dies at 86
People around the world are remembering legendary baseball great Hank Aaron as a hero both on and off the field. Aaron held a quiet dignity even when he faced racial abuse and death threats on his way to break Babe Ruth's home run record in 1974. President Joe Biden called him "unbreakable."


TODAY



Lotto ticket sold in Michigan wins Mega Millions' $1B jackpot
Lottery officials say one ticket sold in Michigan matched all six numbers necessary to win the Mega Millions jackpot that reached $1 billion. It's the third-largest jackpot in lottery history, with a lump sum of about $739.6 million. NBC's Kathy Park reports for Weekend TODAY.


TODAY



Larry King dies at 87: Remembering the TV legend's life on the air
Television legend Larry King has died at age 87 at Cedars-Sinai Medical Center in Los Angeles where he was hospitalized with COVID-19 earlier this month. NBC's Kevin Tibbles looks back at the decades he spent on air.


TODAY

Another shopper specifically complimented the fit of the same masks. "The wire in the nose and the adjustable straps are great, and you can really conform the mask to fit your face with little to no gaps."
To buy: caraasport.com, $25 for three
To buy: caraasport.com, $25 for three
To buy: caraasport.com, $25 for three
To buy: caraasport.com, $25 for three
Love a great deal? Sign up for our T+L Recommends newsletter and we'll send you our favorite travel products each week. 
Source: Read Full Article