Southwest Airlines adds 4 new routes; Hawaii and Florida are winners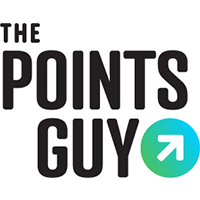 Florida and Hawaii are the big winners in the latest expansion announced by Southwest Airlines.
The nation's biggest low-cost carrier confirmed four new routes Tuesday. They include two to Miami (MIA) as well as one to Sarasota (SRQ) on Florida's Gulf Coast.
The fourth will be a high-profile new route to Hawaii that will come from Southwest's expanding operation in Long Beach, California (LGB). From there, Southwest will launch daily nonstop service to the Kahului Airport (OGG) on the island of Maui. The airline is rolling out the service with introductory fares as low as $99 one way.
Want more airline-specific news? Sign up for TPG's free new biweekly Aviation newsletter!
The new service continues to expand Southwest's offerings to warm-weather markets that have held up better than most during the pandemic. Though travel remains down drastically overall compared to pre-pandemic times, the few who are still traveling are almost entirely leisure travelers – and they seem to be seeking out destinations that accommodate outdoor recreation and social distancing.  Similarly, the carrier has also pushed into mountain destinations like Montrose and Steamboat Springs, Colorado, that are known for nearby skiing.
Southwest's latest additions come during a broader period of breakneck growth for the carrier. Southwest has used the pandemic as an expansion opportunity, adding 14 new destinations since the beginning of 2020. Of those, only one was announced prior to the COVID-19 crisis.
That's the fastest expansion pace ever of the airline's route map – a remarkable turn for a carrier that typically adds only a few new destinations a year and sometimes adds none at all. In doing so, Southwest has been able to push into new markets as many of its rivals have cut back during the COVID-19 crisis.
Hello, Miami … : Southwest Airlines CEO says Miami push part of long-term strategy, not 'pandemic play'
"It allows us to play offense," Southwest CEO Gary Kelly said during a December webinar with The Wings Club of New York. He said that by plugging new destinations — even smaller ones — into the carrier's unique network, "it really puts us in a different competitive situation compared to the rest of our airline competitors."
While there are no new pins on Southwest's map this time, three of the four new routes grow Southwest's presence in some of its newest markets.
From Miami – where Southwest inaugurated new service just this past November – it will add new daily service to both Atlanta and Dallas Love Field beginning March 11. That will give Southwest a total of eight destinations there. The airline's other routes from Miami are Baltimore/Washington, Chicago Midway, Denver, Houston Hobby, Nashville and Tampa.
More: Southwest Airlines adds Sarasota, makes it 10 new cities in coronavirus expansion 
Q&A with TPG: Southwest CEO Gary Kelly chats about his legacy, new cities and change fees
Video: Delta suspends flights at small airports in 11 U.S. cities (FOX News)
Millions of Americans expected to travel for Thanksgiving despite CDC warnings

FOX News


FAA green lights return of 737 MAX jet

FOX News


Fauci calls WHO 'flawed organization,' discusses holidays and vaccine

FOX News


CDC urges Americans against traveling for Thanksgiving holiday

FOX News


Convention organizer defends in-person conference in Hawaii

FOX News


New York City shuts down in-person learning due to COVID-19 spike

FOX News


California lawmakers reportedly gather for policy conference in Hawaii despite travel advisory

FOX News


Seattle radio host: City's progressive polices are causing downward spiral and exodus

FOX News


SpaceX launches 4 astronauts bound for International Space Station

FOX News


How will New York's new coronavirus curfew impact businesses in the state?

FOX News


Circa Resort & Casino opens in Las Vegas amid COVID-19 pandemic

FOX News


DOD, United Airlines say masked passengers 'extremely unlikely' to catch COVID-19

FOX News


Payne: 'We can no longer afford these mass shutdowns' especially in NYC

FOX News


United Airlines offering COVID-19 tests to some fliers

FOX News


New congressional report faults Boeing, FAA for the 737 MAX crashes

FOX News


Honoring Ike: First look at the Dwight D. Eisenhower Memorial

FOX News


Millions of Americans expected to travel for Thanksgiving despite CDC warnings
Americans plan to travel on holiday after CDC provides stay-at-home guidance; Laura Ingle reports.


FOX News



FAA green lights return of 737 MAX jet
Retired Southwest Airlines chief pilot Albert Seither joins 'Fox Report' to discuss the return of Boeing's 737 MAX after two devastating crashes in 2018 and 2019.


FOX News



Fauci calls WHO 'flawed organization,' discusses holidays and vaccine
White House coronavirus task force member tells 'Bill Hemmer Reports' families should assess their risk before holidays


FOX News

In Sarasota, Southwest's first flights won't begin until February – but the carrier is already expanding its schedule there. Southwest will add nonstop service to Atlanta starting March 11, giving it a total of seven year-round or seasonal routes from the city on Florida's Gulf Coast.
On the West Coast, Southwest's new Maui route from Long Beach comes on top of the 13 destinations it already serves from the Los Angeles-area airport. It also will be Southwest's second Hawaii route from Long Beach, joining previously announced Honolulu service that's also set to begin March 11. With that, Long Beach will become Southwest's fifth mainland city with service to Hawaii, joining its fellow California airports of Oakland, Sacramento, San Diego and San Jose.
However, the new Long Beach-Maui service is being added as Southwest has temporarily cut back service elsewhere in Hawaii. Those cuts have been focused on the island of Kauai, where Southwest has suspended its two mainland routes from the Lihue airport — a change that comes as Kauai has implement a "resort bubble" concept that requires visitors to wear a wrist monitoring bracelet in exchange for eased quarantine rules. Southwest still operates on inter-island route from Lihue, connecting it to Honolulu.
Growth mode: Southwest Airlines is getting more gates at Denver Airport
Overall, the 14 new destinations added or announced by Southwest since the beginning of 2020 are: Chicago O'Hare (ORD); Houston Bush Intercontinental (IAH); Jackson, Mississippi (JAN); Savannah, Georgia (SAV); Miami and Sarasota in Florida; Fresno (FAT), Palm Springs (PSP) and Santa Barbara (SBA) in California; Colorado Springs (COS), Montrose/Telluride (MTJ) and Steamboat Springs (HDN) in Colorado; and Cozumel (CZM) in Mexico.
Launch details for Southwest Airlines' four new routes
Miami (MIA)
Atlanta (ATL): Two daily round-trip flights begin March 11
Dallas Love (DAL): One daily round-trip fight begins March 11
More: Southwest adds another new Colorado ski town, unveils Miami and Palm Springs routes
Sarasota (SRQ)
Atlanta: One daily round-trip fight begins March 11
Maui/Kahului (OGG)
Long Beach, California (LGB): One daily round-trip fight begins March 11
Additional reporting by Zach Griff, TPG
Featured photo by Robert Smith/MI News/NurPhoto via Getty Images
SPONSORED: With states reopening, enjoying a meal from a restaurant no longer just means curbside pickup.
And when you do spend on dining, you should use a credit card that will maximize your rewards and potentially even score special discounts. Thanks to temporary card bonuses and changes due to coronavirus, you may even be able to score a meal at your favorite restaurant for free. 
These are the best credit cards for dining out, taking out, and ordering in to maximize every meal purchase.
—
Editorial Disclaimer: Opinions expressed here are the author's alone, not those of any bank, credit card issuer, airlines or hotel chain, and have not been reviewed, approved or otherwise endorsed by any of these entities.
Source: Read Full Article