The True Stories Beyond Hotel Cecil's Violent Fall From Grace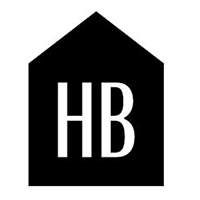 Home to Hollywood and situated at the edge of the country right up against the glistening Pacific Ocean, Los Angeles represents the promise of futurity: fortune and fame, health and beauty, sunshine and open space. But as with all things, these positive dreams mean nothing without their opposites. So if you look under the surface of all the city's lightness, you'll find darkness: decaying bulbs on what used to be a neon sign and a neglected lot where a lush lawn has wilted due to drought. The multiplicity of Los Angeles, its penchant for performance and all things macabre, is exactly what lures people in. Hotel Cecil is no exception.
If you're a true crime enthusiast, you've heard of it, though you may recognize it by its new name"Stay on Main" (more on that in a minute). As the site of so much promise and later, tragedy, it has piqued the interest of many, most recently, of Netflix producers with the new series Crime Scene: The Vanishing at the Cecil Hotel. Whether you've just recently learned about it or you've been down in the deep dark depths of Reddit looking for clues for years, you'll come to realize that there are some things about it that simply can't be explained. But that never stopped us from trying! So before you tune into the series (or after you've binged it and want to know even more about it—trust us, it's an insatiable curiosity) keep reading to learn about the tragic history of the hotel, from its inception to its demise and recently attempted resurrection ahead.
The Early Days
At Hotel Cecil's inception in 1924, Downtown Los Angeles was a hub of activity and economic prosperity. A funicular called Angels Flight ran up and down Bunker Hill, connecting the Victorian homes at the top and to the city center, where you'd find Grand Central Market and Union Station. Frank Lloyd Wright was in his heyday, the Hollywoodland sign had just been erected, over-the-top Art Deco hotels were popping all over the place (including hotels like The Biltmore in Pershing Square), and the population just reached one million.
All this is to say Hotel Cecil was built with the intention of being a fancy hotspot for business travelers and tourists (80 percent of the world's films were shot in Los Angeles by 1920, according to Discover Los Angeles). For a while, the hotel delivered on that expectation. The three hoteliers behind the project, William Banks Hanner, Charles L. Dix, and Robert H. Schops, had invested almost three million dollars to bring it to life. Like most Art Deco buildings, Hotel Cecil's design was influenced by the Jazz Age, characterized by bold expression and excess, but quickly took a dark turn when the depression hit, and later, the U.S. entered the Second World War, followed by a string of historical events that led to the area's changing demographics. So as downtown began to empty out around the late 1930s, Hotel Cecil's 700 rooms (yeas, 700!) did too, and the lobby's elaborate, opulent materials went from shiny to dull.
Load Error
A Darker Turn
And then the string of tragedies began to take root there, one after the other. The first recorded death by suicide is in 1931, followed by a long series of similar deaths in 1932, 1934, 1937, 1938, 1939, and 1940 (basically every other year). At some point in the'30s, one man was pinned to the exterior wall by a truck. A woman murdered her newborn in the building in 1944, Elizabeth Short, posthumously dubbed"the Black Dhalia" in one of Hollywood's most talked-about murders, was seen dining and drinking in the hotel bar days before her disappearance, and the pattern of suicides continued into the'60s. By then, it was far from its state of splendor and luxury and had begun to serve a community of people who were looking for affordable or temporary housing situations. This also meant the surrounding area was neglected by the city in terms of upkeep and attention.
In 1962, a woman jumped from the ninth floor window and landed on a pedestrian, killing them both. It's worth noting that two of the women who died by suicide apparently jumped while their husbands were asleep in the room—situations eerily similar to the horrific death of performance artist Ana Mendieta, who some speculate was pushed out of the window by her husband.
But back to the hotel: In 1964, tenant Goldie Osgood was brutally murdered in a crime which has remained unsolved to this day. Next, in the'80s, the infamous serial kill Richard Ramirez (the"Night Stalker") allegedly stayed at the hotel, though there isn't any actual evidence of this on record. In the 1990s, Austrian serial killer Jack Unterwege lived there. He was sent there to report on the different cultural attitudes about s** work in the U.S. vs. in Austria when he went on a horrific killing spree targeting the s** workers he was supposed to be interviewing.
So many sad things have happened here that there's literally an entire Wikipedia page dedicated to its violent history. It all begs the question: Is the place cursed, or does its dark past attract more darkness?
Recent Happenings
More cursed than haunted, downtown L.A.'s Hotel Cecil got such a bad rap that it actually changed its name to Stay on Main in recent years. But that hasn't brought the place to salvation—in fact, quite the contrary. In 2013, the hotel garnered a ton of attention as the site of the disappearance and death of 21-year-old traveler Elisa Lam. This event is the primary subject of The Vanishing at the Cecil Hotel.
A few weeks after Lam went missing, her body was discovered in the rooftop water tank after visitors and tenants complained about a funky taste. They later found odd footage of her in the elevator from the night of her disappearance. It's difficult to make out what she's doing; it looks like she's either playing hide-and-seek with someone outside the elevator, or she's frightened and attempting to hide from someone, but the elevator doors won't seem to shut. The harrowing video soon became a media spectacle.
Authorities ruled the death accidental drowning—but because you need a key to access the roof, many still suspect foul play (watch the series to learn all the other twists). At the end of the day, it's important to remember that aside from being a beguiling mystery given the hotel's past, Lam's death is a disturbing and heartbreaking event that happened to a real person whose memory deserves respect.
Pop Culture Notoriety
In 2017, the hotel was designated a historical Los Angeles monument. It also grabbed the attention of show creator Ryan Murphy of Glee and American Horror Story fame. The hotel was the inspiration behind AHS's hotel season 5, which stars Lady Gaga and features tons of notorious serial killers in and around L.A., including Ramirez. In classic Murphy style, the show is totally over-the-top and mixes fantastical set design with truly grotesque, twisted plot lines. And I assure you, the lobby isn't half as cool in person as it is in that show.
But cool lobby or not, Hotel Cecil, Stay on Main, or whatever you want to call it has been begging for a Netflix-style deep-dive report a la Making a Murderer and The Staircase for almost a century. And today it's finally here. So if you, like me, have been counting down the days until you can retire from re-reading the Reddit threads, start bingeing now.
Follow House Beautiful on Instagram.
Source: Read Full Article