This Portable Lantern Is a Must-have for Camping, Backyard Lounging, and More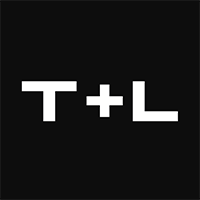 Whether you're planning your next camping trip or bundling up and lounging on your patio or backyard this winter, the right gear makes spending time outdoors in the cold much more comfortable. From the best parkas and touchscreen gloves to convenient, portable heated blankets, we've rounded up plenty of outdoor gear. Now, we're here to introduce you to another winter outdoor must-have: the Taotronics Touch Sensor Portable Lantern.
Related: The Best Rooftop Tents for Car Camping
This portable lantern has many uses, from a night light indoors to a camping lantern outside. The one-touch sensor makes the lantern easy to use; plus, it allows you to find a custom brightness level. Just turn the light on by tapping the sensor, then slide your finger to adjust the brightness. The 360-degree LED bulb provides soft yet powerful light, and the top handle makes it impressively portable. And with a 4000mAh battery and up to 110 hours of battery life, this lantern can last for nights on end, and maybe even your whole camping trip. When you're done, just charge up the lantern with a micro-USB cable and you'll be set for your next adventure.
Video: This Space-Saving Jewelry Organizer Set Doubles as Floating Shelves—and It's Under $32 (Real Simple)
Food and Dining Trends Coming Your Way in 2021, According to Food Experts

Real Simple


4 Common Cleaning Mistakes That Can Wreak Havoc on Your Home

Real Simple


RS@H: Tie Dye Sugar Cookies

Real Simple


I Thought This Beauty Device Was Completely Unnecessary, and Now I Can't Live Without It

Real Simple


Champagne Cocktails to Upgrade Your New Year's

Real Simple


How to Clean Enameled Cast Iron Cookware—Plus the Trick for Removing Burnt-On Stains

Real Simple


My Mom Loves This Soothing Hand Cream So Much, It's All She Ever Wants for Christmas

Real Simple


Hair Color Trends Experts Predict for 2021

Real Simple


This Cloud-Like Loungewear Set Is So Comfortable, It's All My Mom Wears Now

Real Simple


This Under-Desk Footrest Is 'Crucial' for Home Offices, According to Amazon Shoppers

Real Simple


4 Ways to Visit Santa Safely From Home

Real Simple


This Modern Farmhouse Was Our Best-Selling House Plan of 2020—and Now It Can Be Yours for

Real Simple


Food and Dining Trends Coming Your Way in 2021, According to Food Experts
While no one could have predicted the worldwide pandemic, toilet paper shortage, and mini pancake cereal craze that appeared in 2020, these 20 trends are sure to start popping up on plates in 2021.


Real Simple



4 Common Cleaning Mistakes That Can Wreak Havoc on Your Home
There are some cleaning mistakes that mean your home just won't look as clean—like washing windows on a sunny day, which can leave streaks.


Real Simple



RS@H: Tie Dye Sugar Cookies
How to make RS@H: Tie Dye Sugar Cookies


Real Simple

To buy: Taotronics Portable Lantern, amazon.com, $34 (originally $40)
Amazon shoppers are clearly big fans of this lantern, using it home and out on the road. "We bought this light to use in our vintage travel trailer when we were boondocking without power. I needed something portable, lightweight, bright, and safe to use indoors…The light is soft and warm. It reminds me of old fashion kerosene camping lanterns. One lamp easily lit our 12-foot by eight-foot camper at night (though it would have been tough to read by it if you were across the room from it). Two would be all you'd ever need in that size space. The dimmer feature is awesome! Works great for 'mood' lighting," one reviewer wrote.
Another shopper emphasized how handy this lantern is for outdoor use. "[I] was looking for something stronger than battery operated candles for use outside in a patio conversation seating area. This is a good looking alternative to flashlights and camping lanterns, and it provides nice even lighting without glare or bright spots."
Love a great deal? Sign up for our T+L Recommends newsletter and we'll send you our favorite travel products each week. 
Source: Read Full Article