TPG exclusive: JSX CEO announces new routes and discusses the future of semiprivate jet travel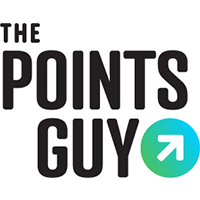 Load Error
JSX helped pioneer the semiprivate jet travel space. Operating out of private jet terminals and offering fares starting at $89, it opened up a once far-fetched way of flying to the masses — or at least more of a critical mass. Flying this way, instead of out of a traditional airport terminal, allows you to arrive at the airport just 20 minutes before the flight and skip crowded terminals and security lines.
That's always a nice perk, but it arguably matters more now than ever. Then the in-flight experience features a spacious cabin and complimentary snacks and drinks.
However, a lot has changed since the airline first launched in 2016, including a rebrand from JetSuiteX. The airline's fleet has grown significantly in size and the route network has expanded to a range of destinations across the West Coast and Texas.
TPG recently spoke with JSX's co-founder and CEO Alex Wilcox, who previously helped revolutionize the airline industry as JetBlue's second-ever employee. With TPG, he discussed how COVID-19 has affected the airline, its growth plans and more.
Here's what we learned.
Want more airline-specific news? Sign up for TPG's free new biweekly Aviation newsletter!
In This Post
Impact of coronavirus
It goes without saying that the COVID-19 pandemic has had a massive impact on the airline industry, including on JSX. "March and April were the slowest we've seen since we started flying," Wilcox explained. However, JSX rebounded quickly and its yields are now close to what they were pre-pandemic.
While commercial air travel plummeted, there has been a surge in demand for private jet travel.
So, JSX benefited from essentially being a more affordable hybrid between the two. Also, Wilcox told us that the charter side of its business has grown since the outset of the pandemic. Although JSX parked some of its planes during 2020, none were put into long-term storage, unlike the major airlines, and most are now back in service.
Wilcox believes that the key driver of JSX's rebound is its differentiated passenger experience.
"People are definitely willing to pay us a bit more than they might pay another carrier to get that crowd-free experience," Wilcox told TPG. JSX operates from private terminals, so passengers don't need to worry about long check-in lines, traditional TSA security screenings or potentially crowded terminals. "This is the only air carrier that I know of that tells you not to get to the airport early," Wilcox said. "Just show up 20 minutes before your flight and get up and go."
In response to the pandemic, JSX heightened its safety protocols via its "Simpli-Fly" program. Features of the program include increased aircraft and lounge sterilization, advanced air circulation, AI-based thermal scanning to detect elevated body temperatures and contactless security that doesn't require you to take your shoes off or put your stuff in bins.
Related: The cheapest ways to get the private jet experience
Expansion plans
Despite the pandemic, JSX is still growing. Like most of the larger airlines, JSX shifted its focus more to leisure markets.
In our exclusive interview, Wilcox announced to TPG that the airline would launch nonstop service from Dallas Love Field (DAL) to Broomfield (BJC), which is in the Rocky Mountains and a little closer to some of the region's ski resorts than Denver International Airport (DEN). The route will run from March 11 through April 5.
Video: Crashed Sriwijaya Air jet had engine thrust issue (Reuters)
Myanmar police fire rubber bullets, water cannons

Reuters


Angry protests after shooting of street performer

Reuters


Hong Kong media tycoon Jimmy Lai denied bail

Reuters


North Korea made nuclear progress last year – UN

Reuters


Facebook to take down false vaccine claims

Reuters


Trump's lawyers deny he encouraged violence

Reuters


Spain's medics traumatized by first COVID-19 wave

Reuters


Florists face a Valentine's Day like no other

Reuters


The Egyptian tourist city behind a wall

Reuters


Britain, EU seek session of UN rights forum on Myanmar

Reuters


Astra shot may stop severe disease with SA variant

Reuters


The faces of Russia's pro-Navalny protests

Reuters


Netanyahu pleads not guilty in corruption trial

Reuters


Osaka and Serena through to Aus Open 2nd round

Reuters


Rescue teams scour Himalayas after glacial burst

Reuters


Boy wakes from coma unaware of COVID

Reuters


Myanmar police fire rubber bullets, water cannons
Police in Myanmar's capital Naypyitaw fired gunshots into the air on Tuesday to disperse demonstrations against the ruling military, witnesses said, as protesters defied bans on gatherings amid nationwide outrage at last week's coup. Libby Hogan reports.


Reuters



Angry protests after shooting of street performer
Anger spilled over in the streets of Santiago on Monday (February 8). Protesters faced off with riot police after an officer fatally shot a street performer.


Reuters



Hong Kong media tycoon Jimmy Lai denied bail
Hong Kong's top court denied bail on Tuesday to media tycoon and Beijing critic Jimmy Lai, the most high-profile person to be charged under the city's national security law. Bryan Wood reports.


Reuters

Additionally, Wilcox announced that JSX will fly from Dallas to Cabo San Lucas (SJD) from March 11-14 and April 1-5.
Other recent route additions from Texas include Dallas to Las Vegas (LAS), Dallas to Lajitas/Big Bend (T89) and expanded service between Dallas Love and Houston Hobby (HOU). Over the summer, JSX also teamed up with North Carolina's Pinehurst Resort to offer all-inclusive golf getaways, including nonstop flights from Dallas and Westchester County Airport (HPN) in New York.
In the western region, JSX recently added seasonal flights from Burbank (BUR) and Oakland (OAK) to Salt Lake City (SLC). Additionally, it will fly from Los Angeles (LAX) to Cabo San Lucas from Feb. 11-15, March 4-7 and March 18-21. The pop-up Mexico flights from California and Texas mark JSX's first foray into international flight service in 2021.
Although these were the only routes Wilcox was ready to announce, he said more route additions are in the works. Additionally, he hopes that the airline will expand to the East Coast, though he did not specify a precise timeframe.
Despite this growth, Wilcox says that the passenger experience won't be compromised. Planes will continue to have just 30 seats, so flights won't become crowded. Additionally, the lounges aren't getting more crowded since it's still relatively low-frequency flying. "We could have 200 airplanes out there flying eight flights a day each and the experience for each one of those flights would still be the same special crowd-free experience," Wilcox explained. "For us, it's more about the ground experience than onboard experience, even though the onboard experience is awesome."
That said, there are no plans to start charging for inflight snacks or cocktails either.
Related: Regional airline JSX expands east, backed by Qatar investment
Reliability
In JSX's early days, on-time performance wasn't its strongest suit. Naturally, having a smaller fleet meant there were fewer spare planes, so mechanical delays could last longer and there could be more cancellations. However, Wilcox was proud to share that reliability has improved significantly since then and that the airline has completed 99.6% of its flights during the last six months.
"We were small and getting a lot of attention, so I think a couple of delays that we had got outsized attention, but our reliability and our on-time performance are on the top of the charts now compared to any air carrier," Wilcox explained. This is due in part to the airline having more spare planes now and getting to know their fleet better.
Wilcox shared with us that the airline does have protocols for compensating passengers for significant delays. For instance, a TPG staffer once received a $100 voucher after a two-hour delay on JSX. In certain circumstances, JSX may even rebook passengers on other airlines.
Related: What to do if your flight is delayed or canceled?
Fleet plans
JSX flies a mix of Embraer E135 and E145 aircraft. However, these planes are unlike any you may have flown on an airline such as American Eagle or United Express.
Regardless of which aircraft type you fly, it will feature a much more spacious configuration than with similar planes on other airlines. They're each outfitted with 30 seats, typically arranged in a 1-2 configuration, with 36 inches of legroom and power outlets in each row. Plus, the jets don't have overhead bins, allowing for more headroom.
However, if you're flying on an E145 intra-Texas, you'll fly on JSX's newly configured planes, featuring an even more spacious 1-1 configuration. In other words, every seat offers direct access to both the window and aisle — no seatmates.
Given that these planes still have the same total seat count, Wilcox shared, "the planes we acquire going forward will likely be in that configuration." Wilcox explained that JSX is would not consider a multi-cabin configuration since that would create a "second class."
JSX was planning to roll out inflight Wi-Fi across its fleet in 2021, but that's being pushed back to the end of 2022, reportedly due to supplier issues. Fortunately, JSX flights are traditionally pretty short to begin with, so this shouldn't make a major experience difference for flyers.
Loyalty program and partnerships
JSX currently has a codeshare agreement with just one airline: JetBlue.
Passengers can earn a flat 150 TrueBlue points on JSX "Hop-On "fares and 250 TrueBlue points on "All-In" fares (no points for private charters) — worth about $1.95 and $3.25, respectively, according to TPG valuations. The partnership also allows you to book JSX flights on JetBlue's website, but you can't redeem points for them. You can't currently book a JetBlue flight connecting to a JSX flight on one itinerary, though that may change down the line.
Given the lackluster earning rates and no redemption possibilities, we asked Wilcox if JSX has plans to launch its own loyalty program. While he wasn't able to share many details, he did confirm that the airline has its own membership program in the works. He also mentioned that it wouldn't replace the JetBlue partnership, so flyers would have a choice of which program they would like to participate in.
For more on private and semiprivate jet travel experiences, see:
Yes, you can fly private — here's the secret that will help you do it
The best cards for booking private jet travel
What it's like to fly BLADEone from NYC to Miami
Flying (almost) private (almost) to Telluride and back: A review of Boutique Air
Featured image courtesy of JSX.
SPONSORED: With states reopening, enjoying a meal from a restaurant no longer just means curbside pickup.
And when you do spend on dining, you should use a credit card that will maximize your rewards and potentially even score special discounts. Thanks to temporary card bonuses and changes due to coronavirus, you may even be able to score a meal at your favorite restaurant for free. 
These are the best credit cards for dining out, taking out, and ordering in to maximize every meal purchase.
—
Editorial Disclaimer: Opinions expressed here are the author's alone, not those of any bank, credit card issuer, airlines or hotel chain, and have not been reviewed, approved or otherwise endorsed by any of these entities.
Source: Read Full Article