US travellers must wear face masks at airport security or risk being denied boarding
Travellers passing through US airports will soon be required to wear a mask if they want to pass through security.
From 2 February, passengers over the age of two can be denied entry through Transportation Security Administration (TSA) checkpoints if they're not wearing a face covering.
Failure to comply could also result in a fine.
The new rule remains in place until 11 May, although children under two and those with a disability that prevents them from wearing a mask will be exempt.
Read more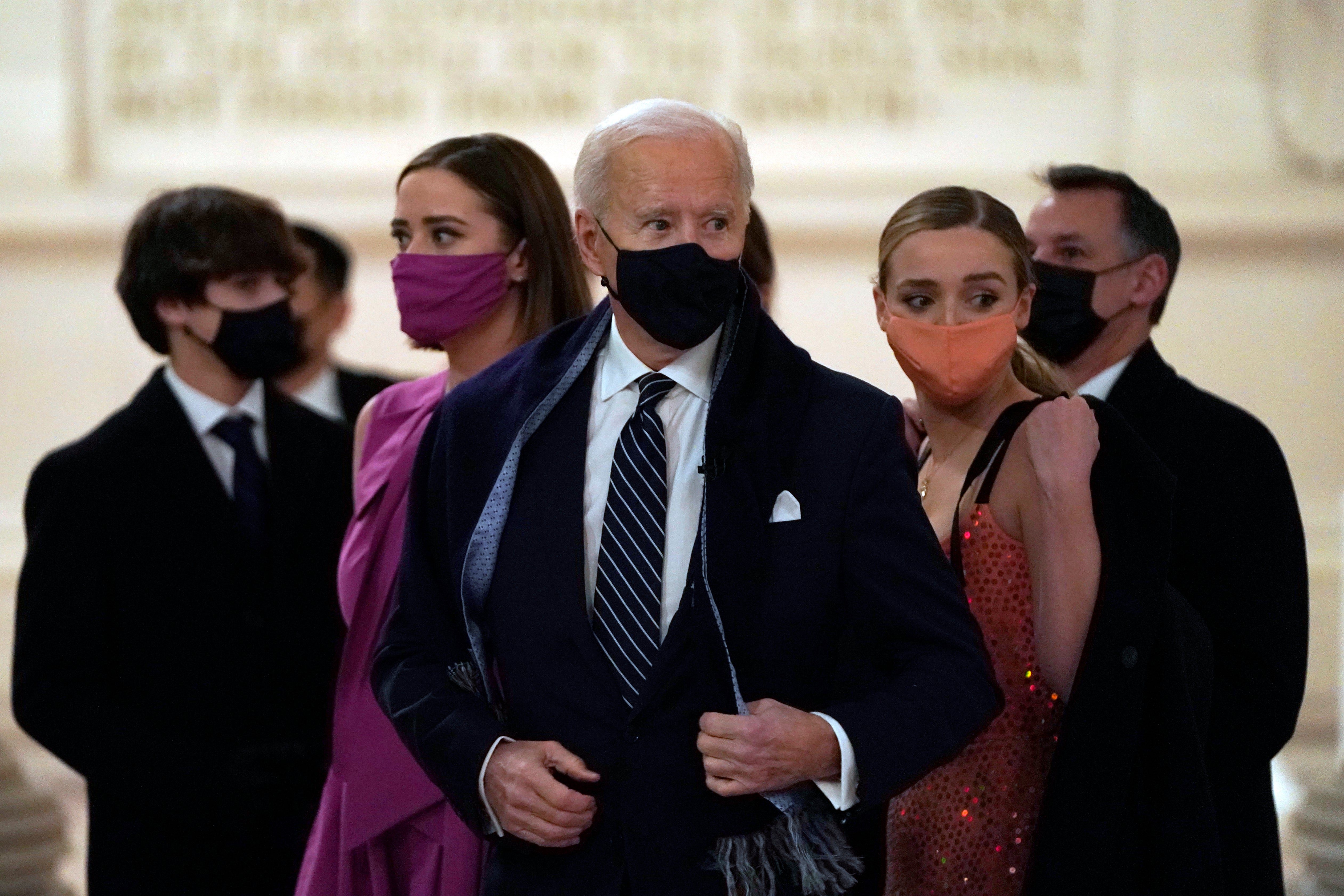 "Passengers who refuse to wear a mask will not be permitted to enter the secure area of the airport, which includes the terminal and gate area," said the TSA.
"Depending on the circumstance, those who refuse to wear a mask may be subject to a civil penalty for attempting to circumvent screening requirements, interfering with screening personnel, or a combination of those offenses."
On 29 January, the US Centers for Disease Control and Prevention (CDC) made it mandatory to wear a face mask on planes, plus public transport such as buses and subways, building on a previous executive order made by President Joe Biden.
INDY/GO Weekly Newsletter
TIME TO TRAVEL!
Read our full mailing list consent terms here
INDY/GO Weekly Newsletter
TIME TO TRAVEL!
Read our full mailing list consent terms here
"TSA will fully comply with the President's Executive Orders, CDC guidance and the DHS National Emergency determination to ensure healthy and secure travel across all transportation sectors," said a TSA spokesperson.
"This will help prevent further spread of Covid-19 and encourage a unified government response."
Commercial airlines in the US already required passengers to wear a face covering at all times on flights.
There have been several high profile cases of travellers being kicked off aircraft after failing to wear their masks correctly.
On 24 January, a family of 20 was removed from a flight in the US after one passenger's mask slipped under their nose.
The group of 10 adults and 10 children had boarded the American Airlines service from Salt Lake City to Dallas to catch a connecting flight to Hawaii when the incident occurred.
According to one family member, Scott Wilson, they had boarded the aircraft and were settling into their seats when the mask of one of his relatives accidentally slipped beneath their nose before they pulled it back up.
A member of crew saw and instructed the entire family to get off the plane, according to Mr Wilson.
American Airlines said in a statement: "On Sunday, 24 January, passengers travelling on American Airlines flight 1214 from Salt Lake City International Airport (SLC) to Dallas-Fort Worth International Airport (DFW) were reported to be noncompliant with our mandatory face covering policy, which requires face coverings be worn properly over the nose and mouth.
"Per procedure, the customers involved were asked to exit the aircraft before departure and the flight departed for DFW shortly after."
Source: Read Full Article