War + inflation + airline meltdowns = record demand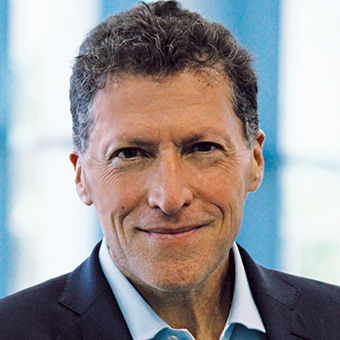 Dave Hershberger, owner of Prestige Travel Leaders in Cincinnati, reeled off conditions that have traditionally deterred consumers from traveling: War. Inflation. Fears of recession. Astronomically high prices (especially if coupled with degraded service levels). Multiple reports of (or experience with) airline meltdowns.
The only thing I thought he missed were the headlines I've seen predicting a "summer of hell" for travelers.
"If you were a trained economist, you'd think it was the perfect scenario for everything to implode," he said.
But, he continued, "We're seeing people coming out of the woodwork" to book travel. "We're charging $50 to $250 just to give someone a quote, and people can't pay fast enough. When I ask for a rough budget, we're blown away by the numbers they come out with. There are people flying business class who had always flown coach. People who might have taken one trip a year, and this year they're doing two. It really doesn't make sense."
This week, I took advantage of being among 1,400 travel advisors at Travel Leaders Network's Edge conference in Nashville to see what insights attendees might have about our logic-defying travel boom.
Hershberger's theory was echoed by others: "Covid caused a change of mindset. Everyone's taking stock of what's important. They realize they lost a year, or two or three, and it could happen again, quickly. Life is short, and if I've always dreamed of having dinner in Paris at the Eiffel Tower, I'm going to do it this year."
Is this a new normal? "I don't think it can last," he said. "I'm not anticipating a huge economic downturn, but it really can't last. But we'll get another good year out of it."
Angela Hughes, a host, consultant and advisor who owns the Trips & Ships agency in Florida, said she's already seeing movement to a longer sales cycle, similar to pre-Covid patterns. She sees hot destinations like Japan benefiting from a strong dollar but is also seeing a slowdown in safari sales, in part because prices may have reached their limit.
"Africa rebuilt my business after Covid, but prices have increased 30%," she said. "I'm also seeing a slowdown in the family market in Europe. It's still hot at the premium and luxury levels, but premium clients are beginning to feel the crunch in air prices. I'm doing a stop-sell on Europe until fall and shifting to more affordable destinations like Thailand and Bali for late summer."
Even if some Americans are beginning to become more price sensitive, high prices in Europe may continue well into 2024, Hughes believes.
"I spent 107 days in Europe last year, and Chinese groups are starting to come back. Will that impact pricing? Yes."
Sara Butruff, who owns two agencies in Minnesota and has independent contractors in Pennsylvania, has only seen one set of clients raise the question of economic headwinds: her parents. But more common, she said, are parents who listen when their children tell them, "Don't sit on your money until you're dead. We'd rather enjoy experiences with you now than inherit the money later."
Her clients, she said, are taking big trips in short time frames, "even though air pricing is absolutely crazy. And they're taking the whole family."
Interestingly, the activity seen by U.S. advisors doesn't translate globally, nor even throughout Europe. Overall, foreign tourist arrivals in Europe are still 18% below 2019 levels, according to a European Travel Commission (ETC) report on first-quarter activity on the Continent. A third of destinations have surpassed prepandemic visitation, while a quarter are 10% below.
And where the highest increases are happening may surprise you: Bulgaria was up 27%, due, the ETC believes, to the perception that it provides great value. Serbia (up 32%) and Turkey (up 21%) posted big numbers, thanks to an influx of Russian visitors seeking visa-free destinations.
So given the laws of supply and demand, why are prices so high for Americans heading to destinations in the second tier of popularity? If Serbia and Bulgaria are seeing the greatest increases, why is airfare to Italy, France and Germany so expensive?
Travel Leaders Group president John Lovell points to undersupply in a very specific segment that's driving up the cost of vacations across the Atlantic: air.
We tend to forget, he said, a major event that occurred just prior to the pandemic that is still a significant contributing factor: the collapse of Thomas Cook. Air capacity provided by Cook has not been replaced yet and is still impacting transatlantic traffic.
Indeed, the ETC reports that "despite increasing demand, flight volumes have continued to plateau, signaling that supply constraints are still stalling recovery. European air traffic remained down 14.4% in January 2023 compared to January 2019."
What's to come? More planes and pilots are on the way, and the second and third quarters might tell a very different story. But when logic seems to have abandoned marketplace principles, only the wisest or most foolish would dare to make predictions. 
Source: Read Full Article