CWT fills out its leadership team: Travel Weekly
CWT has named Belinda Hindmarsh its chief growth officer and Brian Mogler its chief partnership officer. 
Hindmarsh and Mogler join CWT chief strategy officer Julia Kou in being elevated to the TMC's executive leadership team, reporting to CEO Patrick Andersen.
CWT also announced that Judy Hendrick will be the company's interim CFO starting July 1, after the planned June retirement of current CFO Bill Courtney.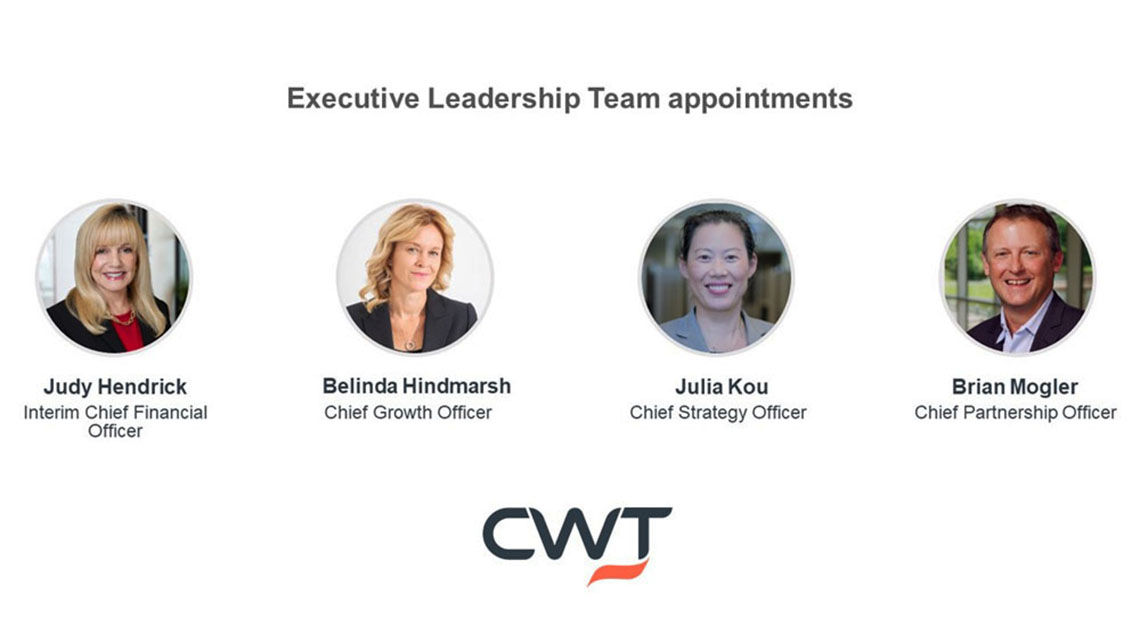 Hindmarsh was most recently COO of RoomIt and China. Those remain under her purview. She will also be responsible for other commercial developments, marketing and communications. She joined CWT in 2018 to lead global sales effectiveness. In 2020, she was appointed senior vice president of global market management and market development. Before CWT, she held a number of roles with Expedia Group and Aer Lingus.
Mogler was most recently CWT's head of global supplier management and solutions group. CWT's air and ground transportation strategy, commercial relationships and more remain under his purview in his new role. He will also be responsible for the global partnership network and some technology partners. Prior to CWT, Mogler held a variety of roles with American Express Corporate Card, American Express Business Travel and United Airlines.
Kou was named chief strategy officer in April. Before that, she headed strategy, planning and analytics for two years. She joined CWT in 2016 after M&A, capital markets and legal roles with a number of companies, including Travelport and Cendant Travel Distribution Services Group.
Hendrick joins as interim CFO following her December 2021 retirement as CFO and chief growth officer of Aimbridge Hospitality. She had held that role for 13 years. Before that, she held a number of roles in hospitality and banking.
Executive search firm Korn Ferry has been appointed to find a permanent CFO.
Source: Read Full Article