Tour operators resuming Morocco trips
Tours to Morocco will resume, with itinerary modifications, as early as the end of this week, say tour operators, with some having already undertaken modified departures.
The news comes in the wake of a deadly 6.8-magnitude earthquake that struck regions south of Marrakech on Friday, killing nearly 3,000 thousand people as of Sept. 12. 
Intrepid said tours scheduled to depart for Morocco after Sept. 14 will resume with itinerary adjustments, namely avoiding the area of the Atlas Mountains — where damage from the earthquake has been the most severe — and greatly reducing the time spent in Marrakech.
Tours that had been scheduled to depart prior to Sept. 14 were canceled, and affected guests had been contacted to handle trip reschedules or to receive refunds.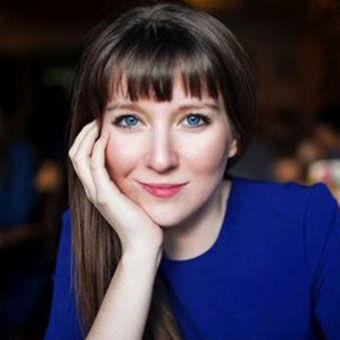 Intrepid had 604 travelers in Morocco on trips at the time the earthquake struck. The company said most travelers have opted to continue their tours, with modifications, while some chose to go home.
"Apart from the Atlas Mountains area, where we will be changing our itineraries and obviously not going to that area, trips will be running as normal because the rest of life in Morocco has returned to normal," said Natalie Placko, global general manager at Intrepid. "The biggest thing that we are really focused on right now is assuring people, our customers, that it's safe to travel to Morocco."
G Adventures will resume tour departures to Morocco, also with itinerary modifications to avoid the Atlas Mountains area, after Sept. 16. 
The company canceled all five tours with departure dates prior to Sept. 16 that were set to visit areas most impacted by the earthquake.
"We are rerouting tours heading to Imlil and Ait Ben Haddou to avoid these destinations," said Soumia Ait Bendawad, Marrakech-based regional operations manager for Morocco and the Middle East at G Adventures. "We are also offering alternative experiences in Marrakech to avoid the Medina, which has sadly been impacted by the earthquake."
Bendawad said the immediate need is to keep these areas clear to let the emergency services fulfill their role and that the company will continue to assess the situation as it develops. 
"Bringing tourism income back to the affected areas will be vital to support the local communities, but only when it is the appropriate time, and we do not yet know when that will be," Bendawad said.
Abercrombie & Kent has already resumed tour operations in Morocco, making minor changes to site visits and avoiding monuments that may be closed as officials continue to assess the damage.
The company had four small group journeys operating in Morocco at the time of the earthquake. 
Kensington Tours said its seven trips that were in progress at the time of the earthquake are operating as normal for those who wished to continue on their journeys in Morocco. Some guests opted to return home, and the company said it will continue to monitor the situation and accommodate guests' needs or requests for their trips in Morocco.
"For our Morocco trips, September really starts to boom and continues into December," said Jolene Plant, vice president of sales for Kensington Tours. "We have about 23 trips that are set to depart. So each of our destination experts and our leadership team is working with each of those clients proactively to see if they still want to go and how their trip would be affected, or if they wish to choose another destination."
Source: Read Full Article